Welcome to Shaw Marketing Services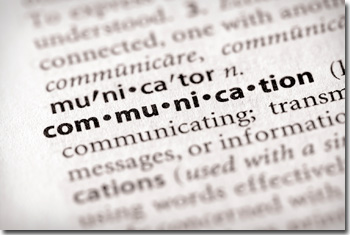 Thank you for visiting our website, please take a look around and let us know if we can help you to effectively market your business.
Shaw Marketing Services on the Costa del Sol are specialists in cost-effective marketing and public relations and offer you intelligent marketing solutions, tailor-made for your business. By working with a network of freelance specialists we offer our clients a fantastic full-service agency experience, with their own Account Manager, but at the fraction of the cost!
Marketing your company can seem daunting, but really it boils down to one thing - communication! The aim is to communicate your selling points to your potential customers and encourage them to get in touch. There are lots of ways that you can do this, in the press, online and via promotional materials or events to name a few.  

Promoting your company effectively through marketing and public relations will attract new customers and make your business more profitable. Let us help you communicate with your target audience; build awareness, generate enquiries and differentiate your company from the competition.

To get you started, we're offering a free brainstorming session for any new client looking for ideas and inspiration on how to market their business.

To find out more about marketing in Spain, why not contact us today and book your session?
Latest Blog Post on 4th August
Business Networking Group Launched in Manilva
On September 17, 2014 from 18.30 to 20.00 in Villa Matilde, Sabinillas, we will be launching a new women's networking group in association with Costa Women and supported by the Manilva Town Hall. This monthly networking event will offer women working in the local business community a friendly and open environment to build their network, find […]
Latest Blog Post on 22nd August
Mesto Vstrechi 5th Anniversary Advertising Offers
Russian glossy magazine Mesto Vstrechi is celebrating its 5th Anniversary in September (how time flies) and to say thanks to friends, collaborators and advertisers for their support they have some great special offers if you want to expand your market and reach out to Russian consumers with a lot of buying power. These offers apply to […]
Latest Blog Post on 21st August
Are your child's eyes prepared to go back to school?
During the first 12 years of our lives, as much as 80% of learning is accomplished through our vision. Yet, one out of every four children has an undetected vision problem that may inhibit their progress. Once children go to school, good eye-sight is crucial to keep up with their studies. Experts believe that many […]
Latest Blog Post on 19th August
Thanks for your patience whilst we've been away, we had a great holiday and are now ready and raring to go helping our clients to promote themselves effectively! We're really excited about our upcoming networking event on September 17th in Sabinillas and we're already getting registrations coming through which is fantastic in the traditional holiday […]