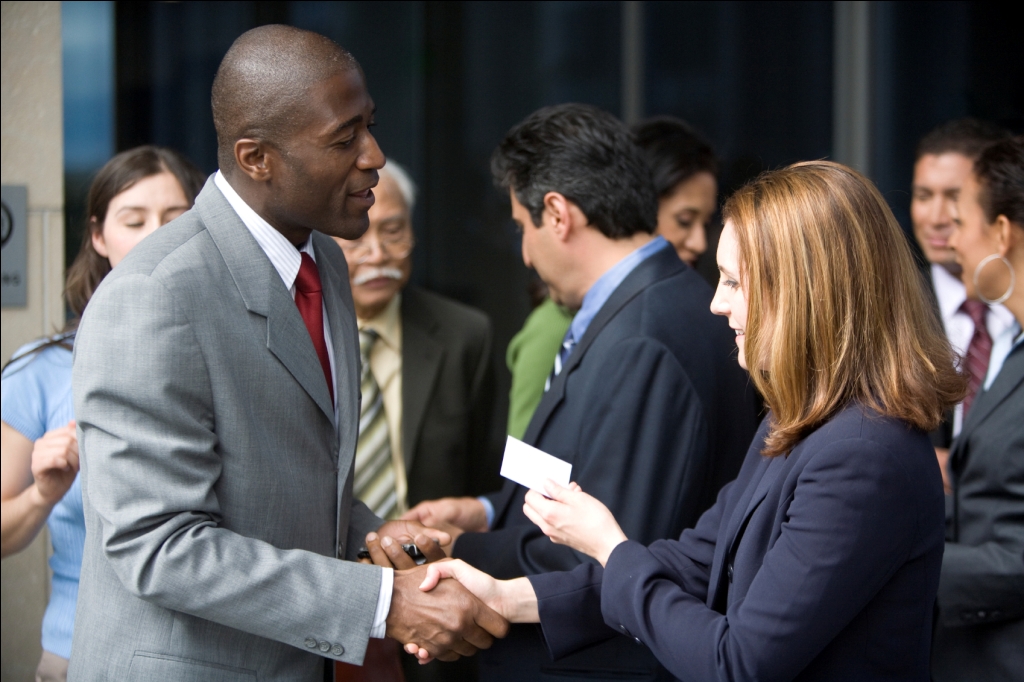 Become a networking queen or king and boost your business
It was a proud day when someone called me the Costa del Sol's Queen of Networking! Despite having a young child and so not being able to go to as many meetings as I would like, I try go to at least one networking group a month, interact online and make sure I am at the most high profile events to ensure that people do not forget about me and I maintain my reputation of being a great networker.
Networking is so important to me, that when I moved to Manilva and found out there wasn't a local networking group I actually set one up myself to give me and my fellow Manilva businesses the opportunity to promote themselves cost-effectively. We have been building the group for over six years now and the meetings are a great platform for promotion and ongoing collaborations. As I wanted to improve the options for businesses on the Western Costa del Sol, we also regularly collaborate with other networking groups to organise regular international meetings. Check out our Facebook page for the latest information.
Here are some of my tips for becoming the king or queen of networking in your area:
Start strong & Be Everywhere – When you first move to a new area or start a new business, do some research and find the highest profile networking organizations, express your interest to the organizers and go to a wide variety of events. You can always go to one meeting without joining, so I advise you to try them all and find out what groups, formats, times and locations best suit you. If you can go to one meeting per week for the first few months, you will build a strong presence quickly, meet people several times (which inspires trust) and feel more confident about networking. It will give people the impression you are serious and committed and they can learn about your business several times in a short period and get many people talking about you right away.
Be Consistent – Once you've established yourself, make a commitment to network regularly, even if you're getting busy. Networking is a slow burn activity and each time you attend a meeting, you receive more trust and credibility, so don't give up or take a long break, certainly not for at least a year!
Supplement online with offline networking – No matter how regularly you actually attend meetings, you can grow your presence and support any face to face networking with online networking via Facebook, LinkedIn and sites such as Costa Women. You can learn about people, join groups of people with similar interests, reach out to good prospects and create a relationship online which can then be reinforced in person, so it's a great tool.
Don't forget your cards – This is the cardinal sin and a real waste of an opportunity! You must have something with you; a flyer, info sheet or card to give them to people, this is a mainstay of networking and vital. Business cards can be made and printed cheaply via online providers such as Vistaprint, or local printers like Digiprint in Estepona and must be considered as an essential marketing tool for all business people.
Listen, help and make true connections – Good networkers are generous with their time, advice and support and listen to what their connections are saying. When you find out what people need and offer suggestions or agree to put them in touch with someone who can help them you really stand out from the crowd and will make positive and strong long term connections that will benefit everyone. Networking is not the place for the hard sell!
Follow–Up – One of the most important but most neglected aspects of networking is the follow-up. After you have met someone at a meeting, log their details into your database and send them an email (personal if possible) to say hello, remind them what you do, offer help and say you look forward to meeting them again. If they were a particularly interesting lead, arrange a follow up meeting with them, and add everyone to your database to be mailed regularly so they are not lost.
Networking is one of the most cost-effective ways to promote your business, so join us in Manilva and Estepona, make new contacts, meet new clients and find out how you can collaborate with other businesses. We look forward to meeting you soon!