We'd like to introduce you to our new IT Support Director Andy Turnbull. Andy is an IT Support Specialist with over 20 years of experience supporting all types of businesses from one-man bands to blue-chip companies in the UK. He has been living and working in Spain for three years as a freelance IT Support Specialist helping local businesses effectively manage their computer systems and deal with any problems which might arise.

Due to demand for these services, Andy is now working with Shaw Marketing Services to help you ensure your computer systems are working as intended and provide you with tailored support options at a fraction of the cost of other companies on the coast. Costs start from just 30€ per hour.

Contact us NOW and see how we can help get and keep your IT systems on a more reliable path!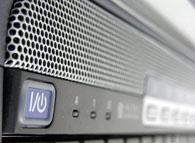 Problems with your computers, printers, servers, networks, or want to avoid future issues?

We can help!
Our Services
We have experience in the following important areas:
• Network Installations
• System Setup
• Remote Support
• PC Tune Ups (Cleanup, Virus Scans & Repairs)
• Supply of new IT hardware
• PC Training
• Backups
• Trouble Shooting and onsite visits if a problem arises
• Ongoing IT Support packages for regular maintenance
Contact us TODAY to find out what we can do for you!


Top Tips for maintaining your computers

We want to help make your computers perform well. Here are some key things to look out for to take care of your most valuable business tool.
1. Virus Protection - There are a lot of nasty viruses out there and if you surf the internet or receive emails you are at risk. Always ensure all computers on your network have up-to-date virus programs.
2. Backups - Backing up your computer is essential and something that always gets forgotten until the inevitable happens! Portable USB hard drives are affordable, reliable and offer huge storage capabilities.
3. Email Management - We all know how tempting it is to store every email ever received, but this makes a massive dent in the performance of your email program. The biggest problem is typically forgetting to empty the Deleted Items folder. This can slow down your computer to a crawl, so delete it now!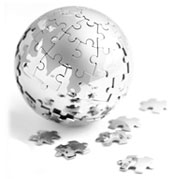 4. Browser Management - Every time you visit a website files are downloaded to your machine; these are temporary files such as images, cookies, code. Over time these can slow your browser down and even stop it working altogether. Schedule a regular time to clear up these files using the built-in tools of your Internet Browser program
5. ..and finally, if you have an option, FORGET WINDOWS VISTA! You can still spec your new machines with XP or wait until Windows 7 is released!