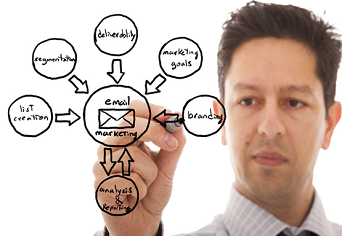 E-Newsletters
Cost-effective Direct Marketing
Why Use Email Marketing?

Regular email marketing is an effective way to strengthen the brand, gain customer loyalty, encourage enquirers to make their first purchase and existing customers to repeat buy.

Email marketing is:

• Cost-effective
• Quick to create and send
• Global
• Direct

Why use us?

We are working with several companies to develop their email marketing campaigns and increase the effectiveness of this medium. We can help you create a professional email template which reflects your company personality and stays true to your brand image.

As a Constant Contact partner we can set up an account for you to provide a reliable platform for managing your data and sending e-newletters.

Constant Contact has many benefits over Outlook or similar desktop email programs. With Constant Contact you can send regular newsletters to your database, easily monitor response, check click-throughs and make changes to improve conversion. More importantly the system automatically manages opt-outs, bad addresses and send performance, so your database will be kept up to date throughout your campaigns.

Constant Contact also helps you to comply with anti-spam regulations and gives you a professional, reliable and most of all manageable medium to send email newsletters.

To find out more about email newsletters and how they can help your business click more below, call us on 951 775 606 or email us now!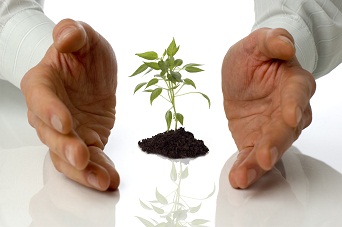 Rose & Clavel business seminars
Shaw Marketing Services are working with Nueva Andalucia based Chartered Accountants Rose & Clavel to run a series of seminars on starting and nurturing your business.
The second seminar in the series is on the subject of Cultivating your Business on Tuesday 2nd March. This seminar will help businesses understand the financial controls which lead to increased profitability, as well as highlight the problems businesses face, including employment law and failing to meet deadlines for tax payments. It will be an informative and interesting seminar which can help all businesses looking to improve productivity and profitability.
The seminar costs 25€ per person, but friends of Shaw Marketing Services can attend for just 10€. It lasts approximately two hours and there will be morning and evening sessions available.
Click more to register your interest for the seminar

Business magazine looking for quality content
4B Magazine has been launched to inform business readers of the latest news and information they need to know to be successful. The first issue of the magazine has now been published and the second issue is going to the printers. We are editing the magazine and in need of well-written, interesting news and articles for business readers.
If you have something interesting to say, we'd love to hear it. It will be excellent publicity for your business as it will position you as an expert in your field. It will also be an opportunity to develop quality content which can be used in your website or in email marketing.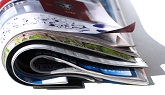 Sections requiring content include:
• Online technology
• The Law
• Accountancy
• Banking
• Insurance
• Finance & Investments
• Property
Click more to see the editorial brief for each section.


..and finally!

The latest buzz word in the world of the Internet is Twitter. This tool can be used to keep in touch with friends, find out about favourite celebrities, get a personal angle on breaking news and promote your business.
Twitter asks one question, "What are you doing?" and answers must be under 140 characters in length. Messages can be submitted to Twitter via mobile, instant message, or the web, so it's an instant and convenient way to communicate.
Handled correctly, Twitter can be a fantastic promotional medium for your business. The challenge is to tread the fine line between building an online following for your business, and boring people with irrelevant news which simply promotes your company. The key thing to remember is to keep it interesting and not use Twitter as traditional advertising. If you can become part of the community and engage people with relevant news, information and links, you will be in a good position to cost-effectively promote your business and win new clients.
Click below to follow me on Twitter!