Marketing Trends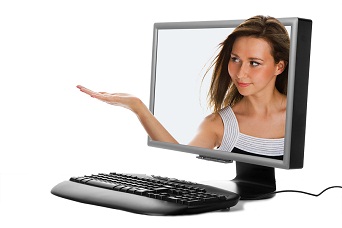 Video Banners
If you feel that your website is looking dull and out of date, why not consider adding a video banner? Video banners are a cost effective way to enhance your website. They allow you to present your business in a dynamic, eye-catching way and can quickly sum up what you do, what makes you special and how your visitors can get in touch.

It's easy to incorporate a banner into your existing website and it acts just like a short TV ad for your business, but at a fraction of the cost. Websites are developing fast and this addition can help you keep up to date and make your website look fresh and interactive.

For an example of how this can work, click here to see an overview of Crazy Cow's video production services.

Company Crazy Cow Media are experts in video production and can help get your message across with the use of Company Logos, animated graphics and background music. This means as soon as clients visit your webpage, they experience an eye-catching presentation of your business without the need to trawl through your site for information.

Crazy Cow is working with Shaw Marketing Services to offer a fantastic special offer to our contacts. This service is usually €750 for a 3 minute video, however friends of SMS can have their first banner for just €400! (booking must be made before 15/04/10).

For more information please contact Trevor at Crazy Cow by email or phone 664 557 416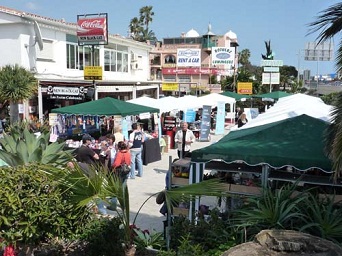 Come see us at the Calahonda Business Fair on the 27th-28th March
We're pleased to announce that Marleen Gosselin is holding the second Calahonda Business Fair at Las Postas Commercial Centre (opposite El Zoco) on the weekend of 27th-28th March 2010. Last year's event was a great success and this one promises to be even better!
This is an excellent day out, with around 40 local businesses offering special offers, things to buy and information on great products and services. If you are a business, this is also an excellent networking opportunity, so make sure you bring lots of business cards and flyers and talk to the exhibitors. Networking at business events like this is a great way to win clients face to face and develop partnerships with other businesses.
We'll be on stand 39 from 11.00-18.00 on Saturday 27th and from 11.00-15.00 on Sunday 28th March. We will be offering a free 15 minute marketing consultation for anyone who would like to discuss their business and get some marketing advice, we're also running a competition to win a marketing plan worth 250€!
Please pop by and say hello and let us know if we can help you in any way.
iPhone Application Launch Case Study
Shaw Marketing Services are working with KamAlert to launch their new iPhone application to give users peace of mind, security and personal safety at all times, everywhere they go. This is an exciting new area for us and has enabled us to build our database of press contacts in the field of technology and iPhone media.
Shaw Marketing Services has written the press release and is distributing this news to a wide range of press including technology, travel, women's interest and lifestyle press in the UK and Spain.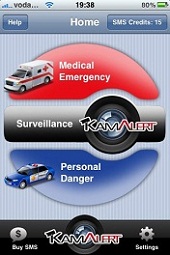 We have written a number of case studies to develop the press release and make it suitable for certain media sectors. We are also working with an agency to launch the product in the US.
If you'd like us to help you launch your product or service please contact us today
About KamAlert
This clever piece of software turns a mobile phone into a totally autonomous camera surveillance and Personal Alarm System and will send SMS texts, emails and photos if the user is in trouble.
There are two key features of this software:
1. Surveillance mode
KamAlert is the only iPhone application with a surveillance mode which converts your phone into a surveillance system to detect motion, immediately take photos of the intruder(s) and sends them by email and text. This is an inexpensive product which can be used to temporarily monitor an unoccupied property, an office or a hotel room in place of a costly security system.
2. Help mode
These help buttons allow users to get help quickly and easily. It will give peace of mind for lone people in threatening situations, people with known health conditions and parents who want to know that their children can easily get help should there be a problem.
KamAlert is available for sale on the iPhone application store priced at just 3.99€