September is nearly over and there's lots going on. We are delighted to announce the launch of our programme of marketing training courses for business people looking to promote themselves better.
Marketing Training

We have developed a series of practical, professional training sessions to improve businesses' knowledge of different aspects of marketing and practically apply the techniques, leaving them inspired, empowered and ready to start marketing themselves. This year there will be three courses from October 2014. From the basics of marketing, through to more complex topics such as planning and strategy, email marketing, blogging and media training, these half day courses will inform and inspire delegates to marketing success. Each course costs 75€ per person and a reduced version of the session will also be available online.

Introduction to Marketing

Our first course is on Tuesday 7th October at Andalucia Lab, El Rosario. This half day workshop is an excellent introduction to the different forms of marketing, giving examples of each and techniques and tips for making each one work for you. It is suitable for marketing beginners looking to start to promote an existing business, those wanting to enter into the marketing profession and also those using marketing agencies who want to have a better understanding in order to manage them better. We will look at the marketing mix, how to blend different aspects of marketing for an effective campaign, with a practical workshop.

Marketing Focus - The 5 Key Marketing Methods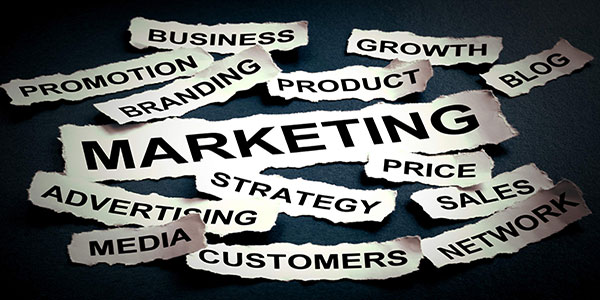 Being able to successfully market your business, is all about knowing the tools available and understanding the best combination of tools to use to meet your marketing objectives. Even if you are using an agency, you need to have an understanding yourself so you can make an informed decision on what to do and why. The 5 marketing methods are:


Advertising
Direct Marketing
Sales Promotion
Personal Selling
Public Relations

No one of these methods works particularly well in isolation, so you need to get to grips with the strengths and weaknesses of each and how they can work together to become a lot more powerful. To learn more about them click here to read the full marketing focus article or if you're a more visual person you can download our Introduction to Marketing Infographic.

Useful Resources: Andalucia Lab
We have chosen to host our events at Andalucia Lab in El Rosario and were blown away by the facilities and the really cost-effective options for SMEs. This is a great place to use as an office space, meeting area and conference centre. Some standout facilities include:

Work from Andalucia Lab – They have what they call "co-working space" which is essentially office space for any small business who needs a place to work. In addition to the excellent light and airy space, anyone using this office can take advantage of the centre's resources for free, including meeting rooms, a studio to shoot videos and even their conference room. You can have a desk there for a really affordable monthly fee and it gives the opportunity to collaborate and share ideas with the other co-workers.

Meet at Cafetería Lab – A networking and business space with free WIFI, sofas, tables and coffee machines designed for professionals who need a place to meet customers or colleagues in a relaxed yet professional environment. There is no charge to use this space and it's an excellent alternative to meeting at a standard cafe.

Hire of meeting rooms - Andalucía Lab has a number of really good meeting rooms, seminar rooms and conference space which can be hired from just 30€ for the whole day. You can even shoot video in their fully equipped studio.

Andalucía Lab is committed to new technologies, innovation and knowledge exchange providing spaces for collaboration, business networking and the development of joint projects and I have found them very helpful and accommodating. At present their website is only in Spanish but their team can deal with your enquiry. I am so pleased we have this great facility on our doorstep to help us to succeed!

News: Networking Group Gains Support of Manilva Town Hall

On 17th September the newest business networking group on the Costa del Sol was launched in Manilva with a successful networking meeting. The Shaw Marketing Services and Costa Women event gathered together over 30 business women, representing a wide variety of sectors including marketing, legal, insurance, real estate, healthcare and beauty. They exchanged cards, were led through networking activities by marketing professional Georgina Shaw, and started to form positive business contacts which will help them to develop professionally over the coming months.

The Town Hall showed their full support by providing the venue and attending the event. The Mayor, the Councillor for Women and Valentina Radu the counsellor for foreigners, all attended and praised the initiative for business women of this area.

This monthly networking event will offer women in the local business community a friendly and open environment to build their network, find suppliers and make new contacts and will be held on the third Wednesday of each month between 18.30 and 20.00. The next event will be held on 15th October at the new venue of The Wine Centre- CIVIMA, Manilva.

To register please email us on info@shawmarketingservices.com or if you are on Facebook you can Join the Event by clicking here.
Copyright 2014. © Shaw Marketing Services SL.
All Rights Reserved.