Welcome to the October edition of the Shaw Marketing Services newsletter with events, marketing insight and news a plenty – enjoy!
Manilva Networking

After a brilliant response to our first networking event I am delighted to announce our second networking event will be on 15th October from 18.30-20.00. It's open to all ladies living on the Western Costa del Sol, or people who want to do business with this part of the coast and there's a 5€ entry fee which covers the networking activities and refreshments. We have changed the venue to the Wine Centre- CIVIMA in Manilva Pueblo, near the fire station and police station.

Fundraising: Halloween Event

Discount retailer Dealz in Plaza de la Nogalera Torremolinos will be holding a fun Halloween event and fashion show on 18th October from 11.00-14.00. As well as showcasing their freaky fancy dress costumes at 13.00 with a spooky fashion show, there will be a face painter, music and special Halloween treats to sample.

There will be three Halloween Party Hampers worth 30€ being raffled to raise money for Cudeca.
International Women's Day

"International Women's Networking Day – Inspiring Change" will be held at Andalucia Lab in El Rosario, Marbella on 21st October starting from 09.30. The day has been organised by Sociomimetics, Shaw Marketing Services, Fiona Catchpowle and Joy Fahey. Sponsors include Liberty Seguros and Costa Gestion with Costa Women supporting the event. It features a packed programme of talks from business experts sharing their knowledge and insights. Use the code SHAWMARKETINGSERVICES for a 10€ discount

Marketing Planning Training

We are really excited to tell you about November's Shaw Marketing Services training session on Tuesday 4th November from 10.00-13.00 at Andalucia Lab, El Rosario. This half day workshop on marketing planning is right for business people looking to start marketing themselves in a strategic and well planned manner to give themselves the best chance of success. We will give advice and tips for producing an excellent marketing plan and explain the different fields to fill in on a plan and what they mean.

Marketing Focus - Planning for Success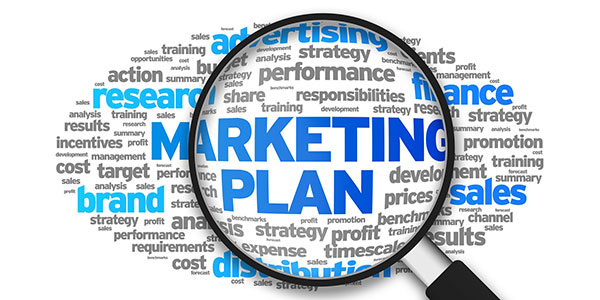 Planning helps you succeed in all areas of business as it gives you focus and direction to tackle things in the correct order at the right time. Whilst it can be hard to find the time, the busier we are the more important it is to plan, as having this behind us stops the panic, gives a clear path to follow, making us more effective and efficient.

Marketing plans are hugely important for any company spending money on promoting themselves, but sadly very under-used, leading to panicked and ineffective marketing bursts which do not meet long term objectives. Having a strong marketing plan avoids this, as it sets clear and achievable objectives, forces you to analyze important things about your company such as strengths and weaknesses and requires you to look at what you are currently doing. Once you have thought closely about your company, product, target market and of course those all important objectives, you can create a practical plan of action for your campaign.

This is not a static document, so revisit your plan at least once a month to check progress, but also to update actions and tick off things which have been achieved to give you a sense of satisfaction. Once the campaign is over, use this document as the basis for evaluation of the campaign and feedback to all parties involved. If you will then continue with another campaign, or extend your existing one, then feed your evaluation into the plan, make the necessary changes and then keep on going!!

To find out more, read the full article or register for our marketing planning seminar on Tuesday 4th November.

Useful Resources: Introduction to Marketing Webinar

We had a fantastic training session on 7th October all about the 5 marketing methods, what they are, how to use them effectively and how to combine them into an effective campaign. The delegates found the overview interesting and inspiring and left the session with lots of practical tips and ideas to start using for their own companies.

For those of you who were unable to make the course , we have recorded a 45 minute webinar version of the theory and introduction to the topic for you to use when you have the time. This is now available to securely buy online for 25€+IVA on our website here.
Copyright 2014. © Shaw Marketing Services SL.
All Rights Reserved.