With temperatures hitting 40 degrees, it's been a tough few weeks to be working, so we hope you're managing to stay cool & focussed. Here's our summer newsletter to inform and hopefully entertain – have a great summer!
Permaculture Design Course

Arboretum Marbella is holding a Permaculture Design Course from 9th to 22nd of October. Certified by the British Permaculture Association and comprising of 112 hours of theoretical and practical training, this comprehensive course is internationally recognised and necessary for gaining the Diploma in Applied Permaculture. This course features inspirational, experienced and committed trainers delivering quality content in English and Spanish. Bookings can now be made via www.arboretumpdc.org and there is an early bird discount until 1st August.

Manilva Full Moon Party

It's not all work, work, work – there are loads of great summer events to enjoy. On Saturday 1st August a lovely event is taking place on the Sabinillas beach in Manilva called the Full Moon festival.

During this festival you can enjoy the light of the moon and different fun activities starting from 8.30 when the sun goes down. Visitors are asked to come dressed in white to enrich the very special atmosphere, bring a picnic and settle in for the evening, it's lots of fun. See you there?

Marketing Focus – Turning a Business Idea into Reality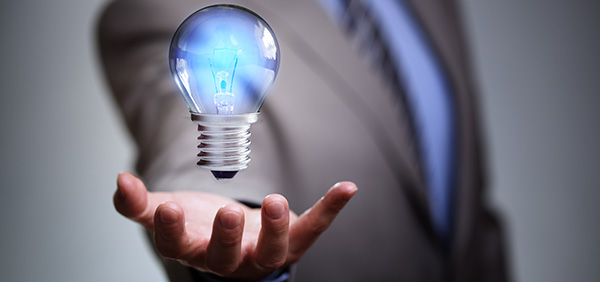 We're here to help entrepreneurs to take their great ideas and turn them into a profitable and successful business through marketing strategy, planning and implementation. We believe in the power of the marketing mindset to make you more successful, as it makes you benefit driven and aware of what clients want and how you can compete with your competitors right from the beginning. This approach will allow you to develop a more attractive product, with the right price point and a strong USP to promote and will enable you to attract investors.

We are producing a series of weekly articles looking at the development of the concept from that first Eureka moment, through to business and marketing planning, producing an investment proposal and getting funding, to launching the company and starting trading. The first article looks at the excitement of having that idea and deciding what to do with it and I hope it will inspire you! Please remember to check back to the blog each week for the latest article, next week business planning.

Spectacle Wearer of the Year 2015 Results!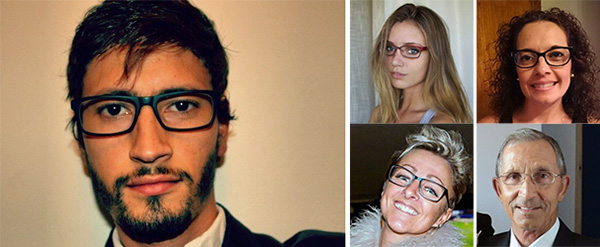 Congratulations to Andrés Felipe Ramírez, who was named Specsavers Opticas' Spectacle Wearer of the Year and won 500€ and a pair of designer glasses.

He was chosen as a winner because of his style, attitude and good looks, as well as demonstrating clearly that he loved his glasses. Guest judge, fashion blogger Rocío López, from Paradise Closet commented, "It was really difficult to choose the winners, there was such a high standard of entries, but I chose Andres because of his cool look and the stylish way he wears his glasses, I think he's a worthy winner."

Andrés smoulders in his dark rectangular frames and commented, that he loves his glasses "because as well as improving my vision, which is of course the most important, they are an accessory that make you look stylish and modern".

There are also 4 semi-finalists who have all won one pair of designer glasses worth 159€:

Caroline Wendelin
María Ascensión López Martín
Sue Greenwood
Delfín Iglesias Navarro

Huge congratulations to them all and thanks to everyone who took part, there was an amazing standard of entries this year.

Job Opportunities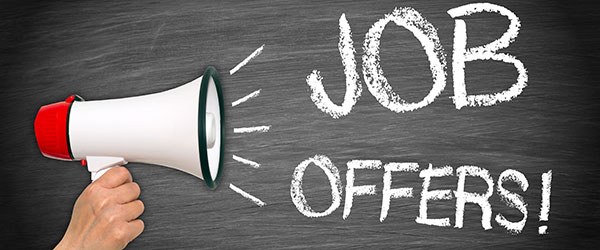 We're delighted to see more companies recruiting at last and we've been asked to share these excellent opportunities..

RE/MAX Top Marbella
Great news, we're hiring! Come and join our vibrant team and get the best possible opportunity for success. We are looking for Talented Sales People and telemarketers with the key languages of English, Swedish, French, Spanish and Dutch – other languages an advantage. We also need Spanish and English speaking listers for the areas of Estepona-San Pedro, Benalmadena - Mijas Costa and East of Malaga.

Key attributes – Real estate experience, enthusiasm and passion for where you live, self-starters with a positive attitude. Basic Salary and attractive commissions available for the right people. Come and be part of our top team, send your CV today to: jobs@remaxtop.es

Academia Europa
Freelance native speaking English & German teachers wanted by this established language school in Estepona which will be building on their demand for language teaching from native speakers and needs more staff. This is a chance to be your own boss, but within the structure of a language school with great facilities. Tlf: 625587737 (Inma) iruizdearevalo@hotmail.com


Copyright 2015. © Shaw Marketing Services SL.
All Rights Reserved.