September is finally here, kids are back to school and normality can resume – hooray! This is a great time to boost your business with promotion and networking, start something new and decide to improve yourself with fitness and learning new skills, so here are some ideas and resources for you...
Manilva Networking Restarts

Start autumn right by networking and making new contacts! Networking is the most cost effective, direct form of marketing and very important for all small businesses. Our bi-lingual networking event is open for all business people working on the Costa del Sol, you do not need to be a member or commit to coming regularly. It's 5€ per person to include networking and refreshments and we're on hand to help if you're nervous. RSVP by emailing us now or signup on Facebook

PDC Study Together Offer

Arboretum Marbella is holding a Permaculture Design Course from 9th to 22nd of October, certified by the British Permaculture Association with amazing trainers from the UK. They believe that learning and applying what you have learned is easier if you have someone to work with, so between 13/09-26/09 they have a very special offer. When one person pays the standard rate of 750€, they can bring a study partner for just 250€ - that's 2 places & 224 hours of learning for an amazing 1,000€!

Marbella 4Days Walking

From 8th to 11th of October, thousands of participants from around Europe will take to the streets of Marbella to take part in the 5th edition of Marbella 4Days Walking. This annual event sees participants take on the challenge of walking routes of 20 or 30 km per day for 4 days, exploring Marbella in a very different way, meeting new people and enjoying fun, social activities, which is all part of the 4Days Walking experience.

In order to open up the event to all residents and visitors alike, there are special 6km routes for children and families on Saturday and Sunday (10th and 11th) and participants can choose to join for one or more days to enjoy the experience. Completing the challenge of walking 80km in 4 days is a big achievement and those participants will be awarded with a medal at the end of the event.

Participants can register to take part in the event on the website www.marbella4dayswalking.com for a cost of 40€ for 4 days or 12.50€ per day. Children can take part in the shorter weekend routes for just 2.50€, with accompanying adults walking for free.

Marketing Focus – Tips For Being A Successful Entrepreneur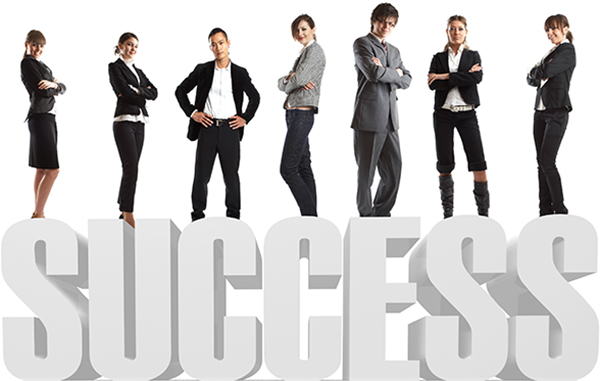 The idea of being your own boss and doing what you are passionate about is very appealing, which is why many people go out on their own as an entrepreneur. Thanks to new technologies, support from business associations and the government, as well as a shortage of good permanent jobs, more people are starting up their own businesses and trying to succeed which is great to see. However, it's a challenge to make your start up work and sadly a very high percentage of new businesses never really get off the ground.

Over the summer we have been sharing weekly articles all about taking a business from an idea to a reality and finished off the series with 10 recommendations for giving yourself the best chance of success. We recommend strategic planning and adequate research to get you off on the right foot, finding the right help and how to access funding as well as create a demand for your product and the points are supported by articles so you can go into depth about any of the tips that really interest you.
Copyright 2015. © Shaw Marketing Services SL.
All Rights Reserved.