We are hurtling towards the end of the year and there are loads of marketing opportunities as long as you don't miss the window. Why not use Halloween for a spooky promotion, offer or event – but you only have a few weeks so get planning! You should also be planning for Christmas, so make sure your pricing, promotion and sales channels are right to make you the most money possible at this profitable time of year. Good luck and happy holiday marketing!
Charity Networking Event

This month the monthly Manilva networking will be moving to Pueblo Nuevo near to Sotogrande, for a very special charity event. All proceeds will go to funding free, hot meals for those in need provided by charity Nuevo Hogar Betania and the aim is to fund 100 meals. This means we need 50 networkers to hit our goal, so please come along and support us!

RE/MAX Top Competition

RE/MAX Top took a stand at Marbella 4Days Walking at the weekend, and as part of their involvement in the event, they are running a special competition to win two return flights to or from Malaga‬. All you have to do is like their Facebook page and fill in your details to enter. The winner will be selected on 31st October. Good luck!

Marketing Focus – Top Tips for Successful Event Promotion
Events are a great way to market your business, whether you decide to organize one yourself, sponsor another event, or attend to network and make contacts. However, here on the Costa del Sol it seems that very few events are well promoted, and that few businesses take full advantage of sponsorship opportunities for promotion. Here are some tips for event promotion success..

• Plan and promote far enough in advance - Too many events don't give themselves enough time for promotion, we would suggest two months as the optimum promotion window
• Beware of clashes - Check that you're not clashing with any other events before you set your date
• Create a good website and Facebook page with all the key information, location and ticket options clearly stated so it's easy for people to find out more
• Provide multiple ticketing options - Give easy online payment options and get some partners to sell tickets in different outlets to make it as easy as possible for people to buy
• Combine online and offline marketing methods - For a big event, which needs to attract a large number of people, you need a lot of exposure online and offline. We would suggest a combination of posters and outdoor advertising, flyering, press advertising and online advertising to reach your goal...

Client Focus – The Urban Villa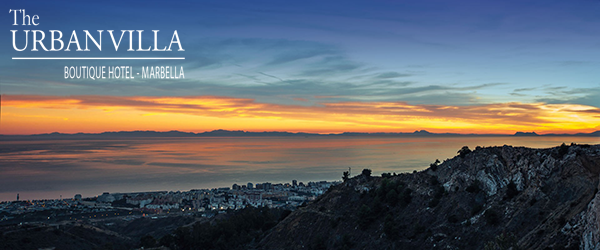 The Urban Villa is a lovely boutique hotel in the hills above Marbella, with amazing views down to Marbella and over the Mediterranean. It's a lovely place for a romantic getaway and you can also eat on their panoramic terrace, even if you're not staying there. We have recently helped them to rewrite their website and are now writing regular newsletters and blogs for them, so we wanted to let you know a few exciting things which are coming up. They are now doing Afternoon Teas on their terrace, which are a proper taste of England, with fluffy scones, treats and teas. For Autumn there's a special Halloween dinner and a 6-course Chestnut Tasting menu and they will be doing Christmas lunches for groups from 1st December, perfect for rewarding your team after a busy year.
Copyright 2015. © Shaw Marketing Services SL.
All Rights Reserved.