Festival International de Arte Marbella
Festival International de Arte Marbella starts on Thursday 21st June from 19.00, running until 22.00 on Sunday 24th.
Bringing together many different nationalities from within Marbella and from around the globe to participate in this spectacular event which features over 100 artists exhibiting their work.
There will also be children's workshops and live entertainment for the whole family to enjoy.
For more information about the Festival de Arte Marbella, please visit their website
---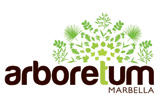 Transition Towns Film Screening Series
Arboretum Marbella have organised a series of monthly film screenings about the global movement Transition Towns, a campaign to create more sustainable communities.
The first screening, "The Power of Community, How Cuba Survived Peak Oil", took place on the 8th June and detailed the challenges which the Cuban people faced when the collapse of the Soviet Union and US sanctions left them with limited fuel, wide spread power cuts and food shortages.
The next free screening, entitled "The Crude Awakening", takes place on 13th July at 19.00 at FNAC, La Cañada, Marbella and looks at the problems caused by diminishing fossil fuels, outlining how they can be overcome.
Find more information about Arboretum Marbella here