Customers; we all need them and want to attract and retain as many as possible to be profitable. However do you really know your customers and what they want?
The ideal scenario is to treat all your customers as individuals, get to know them and provide them with exactly what they want, in the way a good barman remembers what their regulars like to drink and has it waiting for them. However, if you do not come face to face with your clients regularly, or you have a larger business, this kind of personal service and communication is hard to achieve.
A way which businesses are getting around this is customer grouping and segmentation.
In order to group your customers accurately first you need to profile your customers. Put them into clear groups which are large enough to be profitable and specific enough to target. Then decide which group you want to target and how best to do that with an offer, event or advertising campaign for example.
You can read the full article by clicking here
If you would like Shaw Marketing Services to help you to understand your customers call us now on 952 903 154 to arrange a meeting.
---
Festival Internacional de Arte Marbella Invites Artists to Participate
On 20 – 23 June 2013 Arte Marbella reaches its landmark 5th Edition. One of the most popular and dynamic cultural events in Marbella, it is a brilliant display of diverse artistic talent. Having represented more than 300 artists since launching in 2009, the 5th Festival Internacional de Arte Marbella is a complete cultural experience, free to the public, and represents the largest outdoor art festival in Southern Spain.
Artists of all disciplines; painting, photography, sculpture and digital art take part, along with a complete programme of entertainment. The Festival is held in the Alameda Park and Avenida del Mar from 16.30 to 23.30 hours, bringing the centre of Marbella to life with individual and group tents to delight art lovers.
Inscription is now open for artists who wish to display their art at the festival and artists have until 30 April to submit applications for the event. This year, artists are being encouraged to form groups and collectives, by discipline or nationality. For more details visit www.artemarbella.com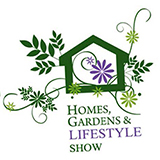 We're very excited about the Homes, Gardens & Lifestyle Show in Torremolinos at the end of the month. There's a competition running to win VIP tickets, which we'll be entering, which includes the entry, cava and canapés courtesy of sponsors HiFX and organisers, GM Events.
There are 5 pairs of these special VIP tickets to be won from now until the show dates - Saturday 27th and Sunday 28th of April. All you need to do to enter is to send an email to pr@solproductions.tv and put MEET TOMMY IN TORREMOLINOS in the subject line.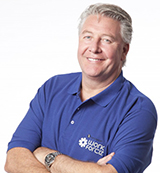 Besides the celebrity appearance of the lovely Tommy Walsh (from UK TV Ground Force) on both days, there is a wide range of activities and exhibitors from the world of gardening, homes, food and drink, art, health and beauty, legal and financial. There will also be talks, demonstrations and tastings.
Creating your ideal dream home, garden and lifestyle has never been so easy, or so much fun!
For further information see www.homesandgardens.es call 634 399 125 or email gina@solproductions.tv