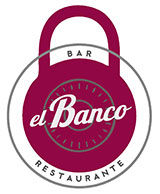 El Banco Restaurant Opening
We're delighted to be able to offer our clients and friends the opportunity to attend the opening of Aloha Pueblo's new restaurant El Banco on Thursday 11th July from 7-9pm.
This restaurant, bar and café is located on the corner in Aloha Pueblo, on the site of the old BBVA bank. It will be open all day for breakfast, lunch, dinner, drinks and everything in between, specialising in International, Fusion cuisine. Everything will be home made with love by Chef Giacomo and specialities include handmade pasta, ceviche, Argentinean meats and fresh, locally caught fish.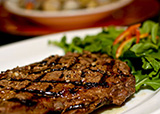 Join us for their opening party on 11th July from 7pm-9pm
This will be a great opportunity for you to enjoy El Banco's hospitality and try a tasty selection from the menu. From 9pm onwards the kitchen will be open and reservations can be made for dinner.
Please RSVP by replying to this email or call us on 952 903 154 if you would like to attend.