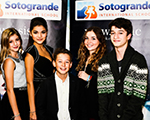 SIS Students Shine!
On the 25th January, the Kempinski Hotel hosted the Final of Reality Star 2013, where eight talented junior contestants and seven senior contestants battled it out to win the title. They each performed just one song in front of a star studded judging panel to score as many points as possible and Sotogrande International School students swept the board in the junior category. The success of the students at the competition reflects the school's commitment to nurturing talent, promoting excellence and empowering young people to be the best they can be.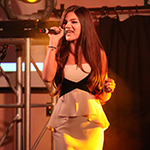 Winner - 14 year old Safina Usmanova from Russia who captured judge's attention as well as audience with her amazing vocal and multilingual abilities, singing in English and French!
The Runner up was Annie White also 14 years old, from Gibraltar, with an amazing voice and perfect vocal abilities, the judges said that she is a name to remember for the future!
Best original Song went to Veronica Malka -14 years old, the Best Performance prize was given to Tomas de La Rosa, a rapper and singer who really impressed with his charisma. They awarded a special prize for the Youngest Performer to 9 year old Bogdan Rodionov from Russia, a great young talent who really impressed the organizers with his maturity and confidence.
To find out more about the winners or register to compete in the next contest please visit www.reality-star.com To find out more about music and drama at Sotogrande International School visit www.sis.ac