Merry Christmas!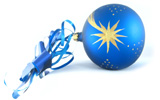 We'd like to take this opportunity to wish all our clients, friends and colleagues a very Merry Christmas and a Happy New Year.
Thank you all for your support, this has been our best year yet, despite the tough economic climate, and we couldn't have done it without you.
Our office will be closed from 23rd December to 3rd January to take a much needed break and spend time with the family. We hope you have a lovely Christmas and we look forward to seeing you in 2011.
Remember, if your New Year's Resolution is to get new clients, we're available for free 30 minute brainstorming sessions if you want to generate new ideas and get inspired. Just give us a call on 951 775 606 or drop us an email
¡Feliz Navidad!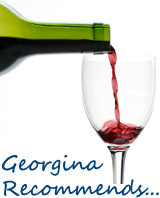 If you're looking for new places to try over the festive period, check out our blog!
We've got a great new feature called Georgina Recommends ... where we tell you about our favourite places to eat and drink in and around Marbella.





Our first recommendations are for the stunning beach restaurant Trocadero Playa, Avenue Cafe - our new local on Ricardo Soriano that does a great evening menu, the lovely Matahambre and many more. We'll be adding to these every few weeks, so make sure you keep checking the blog.
If you try any out make sure you let us know what you think by adding a comment to the blog post!