Marketing Trends - Branding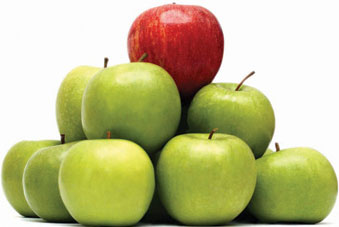 Branding is a way of highlighting what makes your product or service more attractive than your competitors. A brand starts with your name, logo, colours and brand values but goes much deeper, and is based on a set of associations that people have of your company or product. Building a good brand is what will make you first choice for your customers and allow them to associate with what you do and why.
Why does your business need a brand?
• To help you stand out from the crowd
• Increase the value of your products/services
• To help you engage with your customers
• Encourage repeat customers and customer loyalty
• Enhances the chance of longevity and expansion
Key factors to building a successful brand:
• Quality and consistency

• Successful positioning can be achieved through several means such as brand name, image, product standards, guarantees, packaging, and the way it's delivered

• All elements of the promotional mix need to be used to develop and sustain customer's perceptions. Communicating your brand's personality effectively is essential to building awareness and reinforcing the strengths of your company

• When building your brand, it's important to invest in the brand over long term. It will take time to build awareness, gain trust and loyal customers so don't expect immediate results from your efforts. Remain true to the brand identity at all times and it will generate results
We've written an in depth article all about branding, click here to read it. Shaw Marketing Services can help your company develop your brand, undertake a rebrand or simply ensure that the brand values are being consistently applied. Contact us today to find out how we can help.