As we mentioned in our last marketing focus post, more and more emphasis is being put on content marketing and creating really interesting information which people can find and enjoy through search. But it can be difficult to write engaging information, especially in a field which might not be the most exciting to the outside world, so is content marketing really for everyone?
In our opinion, everything is interesting to someone, and if you're a specialist you should be showing that off online, so fellow enthusiasts can find you and engage in your knowledge. However, be careful of being too niche or specialist, try and run your content by an outsider who might buy your product, but not understand what's behind it.
Hubspot has put together a really good guide which identifies 16 typically "boring" industries and showcased how they are doing it right to give you ideas and inspiration to apply to your company. You can read their guide here.
At Shaw Marketing Services we try and do our bit to share our knowledge and create a strong presence, just check out our past marketing focus blogs which will educate and of course improve our website ranking. It's something all companies are able to use to their advantage with a bit of creativity and time, or you can get an outside agency to focus on it for you.
You can read the full article on our blog here.

---
New Client News
We are delighted to announce the launch of new wine emporium D-Wine, just 10 minutes' walk from Puerto Banus which will be open from 21st March. Combining a wine shop, restaurant and lounge under one roof, the business has been built on a passion for wine and food and a wish to share the joy of drinking the finest wines at the peak of their perfection. There are over 3,000 wines for sale in the shop, which have been selected in association with world renowned wine critics José Peñin and Robert Parker and rank over 90 out of 100 on the Parker scale.
There is an exclusive 'wine by the glass' dispenser system, which provides the opportunity to taste at least 32 superb wines by the glass, specially selected by their team of expert sommeliers. This turns buying and enjoying wine into a fun and fascinating experience. In the restaurant the wines are paired with international and Japanese food, using top quality, and where possible, organic and locally sourced produce.
Shaw Marketing Services has been contracted to support D-Wine to launch their new venture through media relations, event planning and promotion, business outreach, consultation, blogging, social media, newsletters and more. We can't wait to give this fantastic new business a boost and learn more about the world of Spanish wines!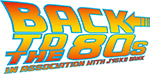 The talented students of Sotogrande International School are preparing their latest musical masterpiece, Back to the 80s, which will be performed on Friday 21st and Saturday 22nd of March at Teatro Juan Luis Galiardo, San Roque.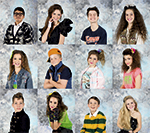 Back to the 80s, in association with Jyske Bank, is a "totally awesome" musical that tells the story of the senior class of William Ocean High School that graduated in the 1980s. This celebrates the music fashion, films and TV of this great era.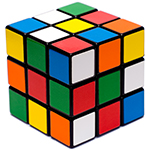 Tickets are on sale from Videola in Galeria Paniagua Sotogrande, Boutique Dany Ricardo Soriano Marbella and Look Your Best fitness studio in Puerto Banus and priced 5€ for standard entry and 10€ for VIP tickets. VIP tickets include a pre-theatre drinks reception at the school's boarding house in San Roque.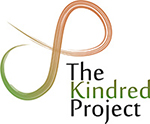 There will be a free bus service from Marbella to the theatre on 22nd March included in the 10€ ticket price. 50% of ticket sales will be donated to The Kindred Project, the school's charity.
For more information please visit www.sis.ac