It's the month of love and so we wanted to inspire you to maximise promotion and show the love for causes you care about through a commitment to corporate social responsibility and charity PR. In this newsletter you can find out what CSR is all about and why it makes sense for your business and the world, read case studies about businesses doing it well and find out our recommendations of great charities to support in 2022.
What is corporate social responsibility?
"Corporate social responsibility is the continuing commitment by business to behave ethically and contribute to economic development while improving the quality of life of the workforce and their families as well as of the local community and society at large." World Business Council for Sustainable Development.

It's important that businesses see themselves as part of the community and should have a positive impact on their community, while acting responsibly towards all stakeholders. It's customers who are driving this trend, as they want to work with businesses who behave ethically and actively oppose those who aren't. All companies should have a coherent CSR strategy which is applied consistently through all aspects of their business. It should link to the company's core purpose and be strongly promoted to maximise the benefits to the company.
How can supporting charities help your business?
A great example of how supporting a charity can generate a lot of excellent media coverage and good feeling for the brand is Specsavers Ópticas' fundraising campaign for guide dogs. Since March 2020 they have been fundraising for this charity, which is well-aligned with their brand and does amazing work for people with visual impairments. Every guide dog costs the charity around €40K and there's a big waiting list for dogs, so definitely need support to fulfil the need. During the campaign the stores worked really hard and raised 7,730€, which was gratefully received by the charity. As well as reaching this impressive target, it was PR gold! The media loved both the story and the cause and we secured some great support from the press office team of the charity. Over the course of the campaign, we had 161 online articles, 64 printed articles, five radio mentions, three TV interviews and a coverage value of over 46,000€. Now that's what you call a win-win!
Who should you support?
You need to have a passion for the cause and ideally it should be aligned with a core value within the company, or be related to your product, service or target market. There are so many really worthy causes, but here are two charities we really love and who we know offer a lot of promotional support to their sponsors and supporters.

Mi Moana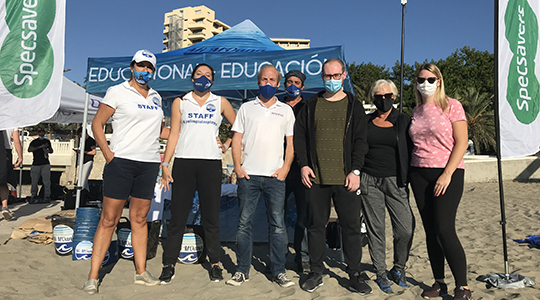 If you're passionate about protecting the environment, keeping our seas clean and educating the younger generation about environmental issues, then the charity Mi Moana is a great choice for your company. They have a wide range of affordable sponsorship options and are looking for compassionate, caring businesses to work alongside them and help find their beach and underwater clean-up events and expand their education and community outreach work. Mi Moana sponsors receive brand exposure at events, on the website and social media. Their logos are regularly seen in the media thanks to the TV and press coverage our campaign and events receive.
Collective Calling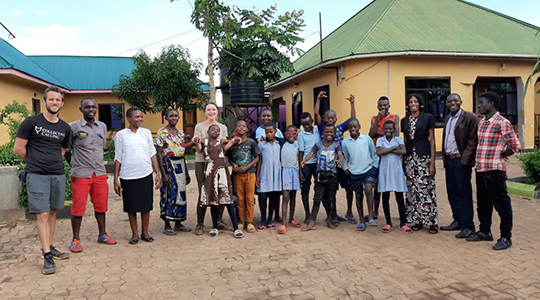 If you're passionate about helping people get out of poverty and supporting homeless and unemployed people in Spain and street children in Tanzania then Collective Calling is an excellent charity to support. They often have events, such as their summer gala, which businesses can sponsor and they offer excellent promotional value. They are happy to collaborate with businesses in a wide range of ways and are doing some incredible work for those in need in Spain and further afield. Find out more about last year's glamour gala
How we leverage the power of charity collaborations
We use public relations to promote charity campaigns. This can be done through sending out press releases, organising interviews on TV or radio, holding events with the media and engaging influential members of the community with your cause.

Design
Our talented graphic designer can create fab design materials such as ads, flyers and billboards for a corporate image you can be proud of

Marketing
We are a full service marketing agency and can support you with intelligent, cost-effective marketing solutions both online and offline

Training
We are specialists in marketing, public speaking and business training and can come and train your whole team to be more effective
© Shaw Marketing Services | All Rights Reserved 2022