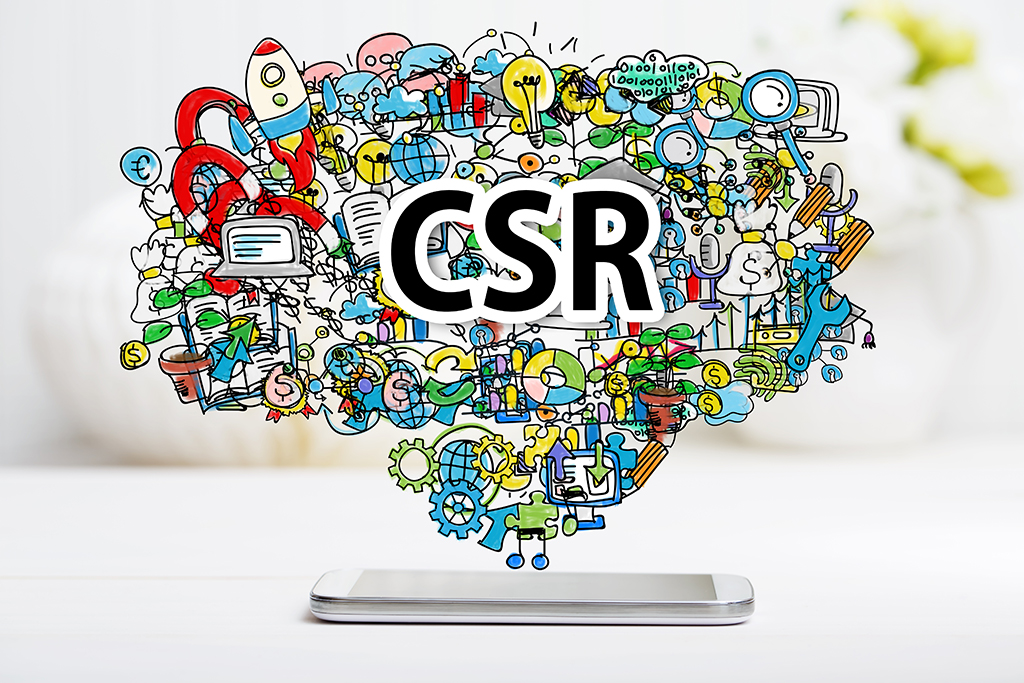 Corporate Social Responsibility to benefit your business and the world
Those of us that own businesses have an amazing opportunity to improve the lives of others and make a positive impact on our communities. Applying Corporate Social Responsibility (CSR for short) principles to your business allows you to do just that, while also giving your business a boost. It's been seen that customers are responding really well to this, and making buying decisions based on the ethical and charitable commitments of a company and so doing good, is also good for the bottom line!
What is CSR?
According to the World Business Council for Sustainable Development
"Corporate social responsibility is the continuing commitment by business to behave ethically and contribute to economic development while improving the quality of life of the workforce and their families as well as of the local community and society at large."
The key points are:
Businesses must see themselves as part of the community
Businesses should have a positive impact on their community
We should act responsibly towards our stakeholders
Companies should work hard on this as it is customers who are driving this trend, they want to work with businesses who behave ethically and actively oppose those who aren't. All companies should have a coherent CSR strategy which is applied consistently through all aspects of their business. It should link to the company's core purpose and be strongly promoted to maximise the benefits to the company.
How could you apply this to your business?
One very simple way is to support a charity, donate items to them or set up a campaign to fundraise for them. This is something which all businesses, no matter how small can get involved with. Here is how – 
Decide as a company what causes or charities are in line with your business activities and corporate personality e.g. Specsavers Ópticas have launched a campaign to raise money for the guide dogs of ONCE, a charity supporting blind and visually impaired people in Spain. As opticians, caring for the visual health of their customers, and offering support to anyone losing sight, they are connected with the important work that the charity undertakes, can raise money in store and increase the brand awareness in the Spanish market at the same time – win, win!
Think about how you could best support that charity – Of course they are always looking for donations, could you do an annual donation? If so, find out one area that the charity needs help with that your company could "own" e.g. 100 presents for a local orphanage or paying for the Christmas dinner, leasing a bus – the more completely your donation can pay for something tangible the more significant it becomes and it is a better promotional tool.
Promote your relationship – Use this charitable act as a promotional tool, it may seem cynical, but it must be a win, win arrangement to be sustainable. Add the charity partnership to your website, perhaps including a commitment to charity as part of your mission statement to make this really key to your organization. Arrange an event to announce your commitment to the charity and invite customers, community members, media and VIPs (why not invite a local dignitary like a Mayor or Councillor) to make the most of the opportunity, branding the area as the business and the charity and giving away goodie bags with branded merchandise.
Ask how the charity can help you – Don't be afraid to ask the charity for help in return, can they send out an email about your company to their database? Can they put a post on their social media announcing you're helping them and asking their fans to like your page? Can they include a profile of you and a link on their website? Are there opportunities for you to be present at events with branded items or perhaps as a speaker? Can their press office send out a media release about it? Many charities won't think of this, but are happy to help if you ask! 
Shaw Marketing Services is a highly community minded company and making a difference is really important to us. We always set up our clients with suitable charities and arrange campaigns which maximise fundraising and boost awareness of the charities and the brands. We also work with charities such as Arboretum Marbella, Collective Calling and Mi Moana to promote their work and to increase visibility for them. Charities who need help can get in touch and we'll try our best to support you! 
Think what you can do to help your community in 2020? It has been a difficult year for business and society as a whole, so more people than ever are looking for support. Incredible individuals and companies have really stepped up to support vulnerable people throughout the COVID-19 crisis.
Kara Jaye Caradas from The Boardwalk is working tirelessly to deliver food to those in need. Society Marbella Magazine offered free advertising to businesses to boost their visibility and set up their #strongertogether initiative to feed the elderly, medics and the homeless. Generous, community minded local restaurants and chefs got behind this campaign. Well done Sana Catering Marbella, La Sala, Delicias Gourmet, Villa Toscana, The Harbour Marbella, El Banco, Marbella Bakes and The Boardwalk for your amazing work. You showed just how much businesses could do, feeding hundreds of people each week. Be inspired by their actions, support them by choosing their restaurants in happier times to say thank you. We really do have the power to make the world a better place.
If you'd like to find out more about Corporate Social Responsibility and applying it to your business, we are running a CSR business training course in Spain which will introduce the concept of corporate social responsibility and why is it important, offer examples of companies doing it well and benefiting themselves and the community. We will then create a list of charities and what they do, brainstorm what charities would best fit the companies present and why, allocate a charity per business and work on ideas on how to turn this charity involvement into promotion for your business including producing a press release. Please register your interest by contacting us today!