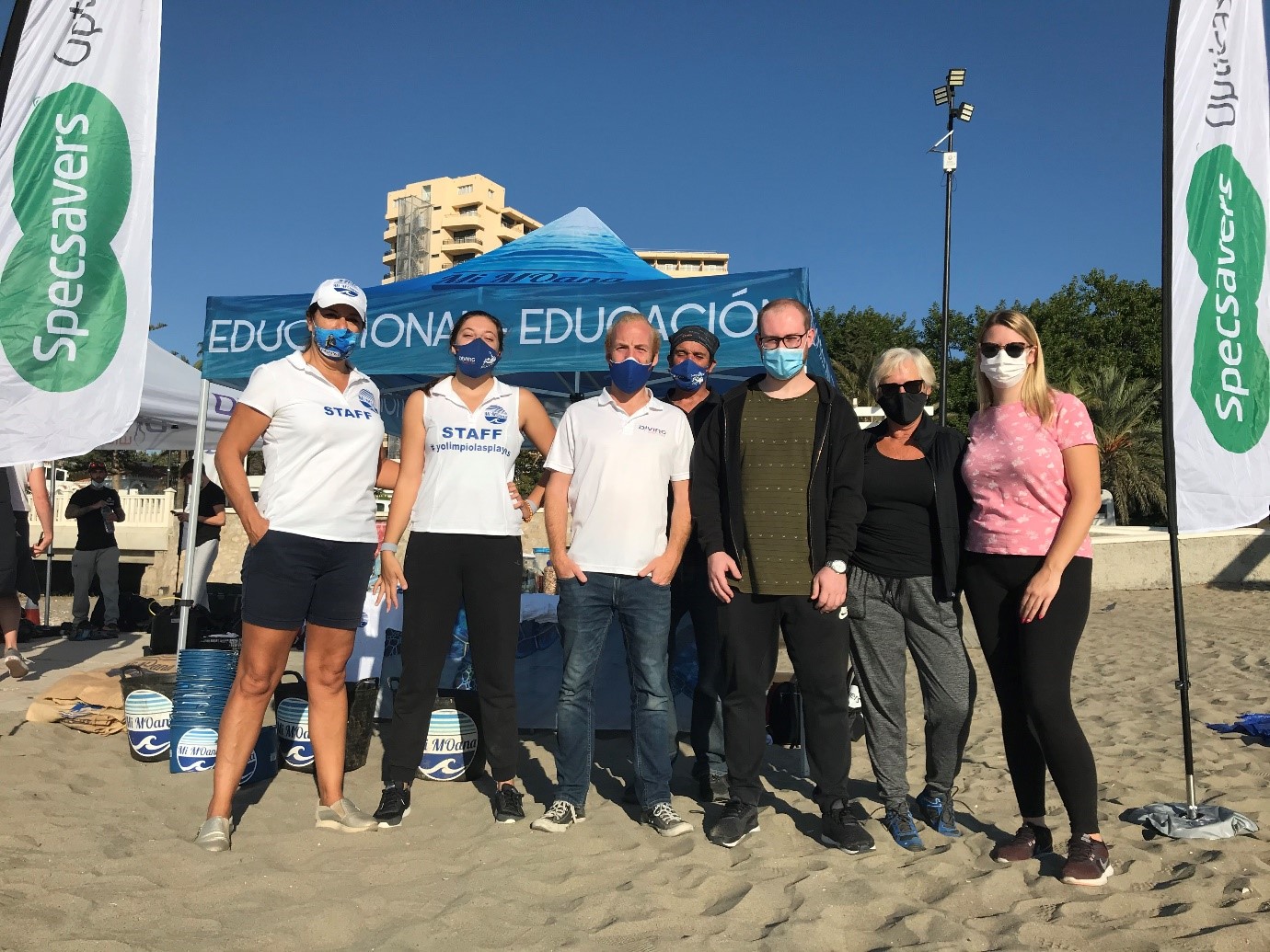 How can your business help the ocean and the environment?
We're helping charity Mi Moana find sponsors because we believe in the value of corporate social responsibility for businesses and our communities and because we know what great work Natasha and Nikky are doing for our environment.
Who are Mi Moana?
Mi Moana is an environmental association, set up by mother and daughter team Natasha and Nikky Wegloop at the end of 2018, with the aim of protecting the ocean. Mi Moana means "My Ocean" in Hawaiian and they were inspired to start the charity after seeing plastic waste in the oceans on a diving holiday. When they returned to the Costa del Sol, they wanted to do their bit for their stretch of coastline and set up Mi Moana. They have committed to organize one beach clean-up per month and go into schools throughout the Costa del Sol to educate the next generation and help them reduce their impact on their environment.
Why do they need sponsors?
This is a not-for-profit association which relies on sponsors and donations to continue their regular beach and underwater clean-up events and expand their education and community outreach work. They want to do more to remove plastic and general waste from our beaches and seas and inspire people to minimise their plastic use and change their habits to reduce waste getting into our environment. They also want to expand and be more active in the community, as well as recruit team leaders and expert marine biologists to lead education programmes and organize more events. Mi Moana needs compassionate, caring businesses to work with them to help them accomplish even more to help clean the ocean and protect our environment.
Being a sponsor is great for your company!
Mi Moana sponsors receive brand exposure at events, on their website and social media channels. Their logos are regularly seen in the media thanks to the TV and press coverage their campaigns and events receive. This is a low-cost form of advertising and great PR for your business. The events and activities also offer team building and training opportunities your staff will appreciate.
Consumers want to work with businesses who are environmentally friendly and serious about their Corporate Social Responsibility requirements. They are choosing products and services based on how ethical companies are and feel happier about brands who show their commitment to the environment and charitable initiatives. This means that being seen to support charities like Mi Moana and having your brand associated with the cause will attract more customers, boost customer loyalty and improve your brand reputation.
People also want to work for companies who are committed to their environment. So, you're likely to have more engaged employees and attract better candidates for roles if you can be seen to be supporting projects such as theirs.
What are the options?
They are developing sponsorship options to suit companies of all sizes, and you can sponsor an event, arrange a private corporate beach clean-up, or become an annual sponsor. There are options from as little as 500€ which will really help the charity and boost awareness for your business.
They are organizing an event for World Ocean Day on the 12th of June in La Cala de Mijas. There will be stands showcasing companies who care about the environment, or sell eco-friendly products and there's an opportunity to sponsor the event as well. Stands cost 25€ and sponsors paying 500€ or more will have their logo on a billboard, website and be mentioned on all social media and interviews.
Email playas@mimoana.com to find out more or visit their website.
How has it helped our clients?
Specsavers Ópticas in Fuengirola has been sponsoring Mi Moana for three years now and we've seen the benefit of this sponsorship first hand.
They have their logo on the website homepage with a link to the website and their logo is included on posters for all their events. They also tag them as sponsors in the social media posts before and after the events. They have branded flags at all the events and the opportunity to attend and take leaflets and information.
Mi Moana invite Specsavers to appear in TV and radio interviews and we use the collaboration to release press releases which benefits both the business and the charity. We have also worked together to promote a plastic bag swap and involved the Town Hall for more promotion.
We're very happy with how they are supporting the brand as part of their sponsorship and definitely see the value. We hope that more companies will follow suit and support this great cause.