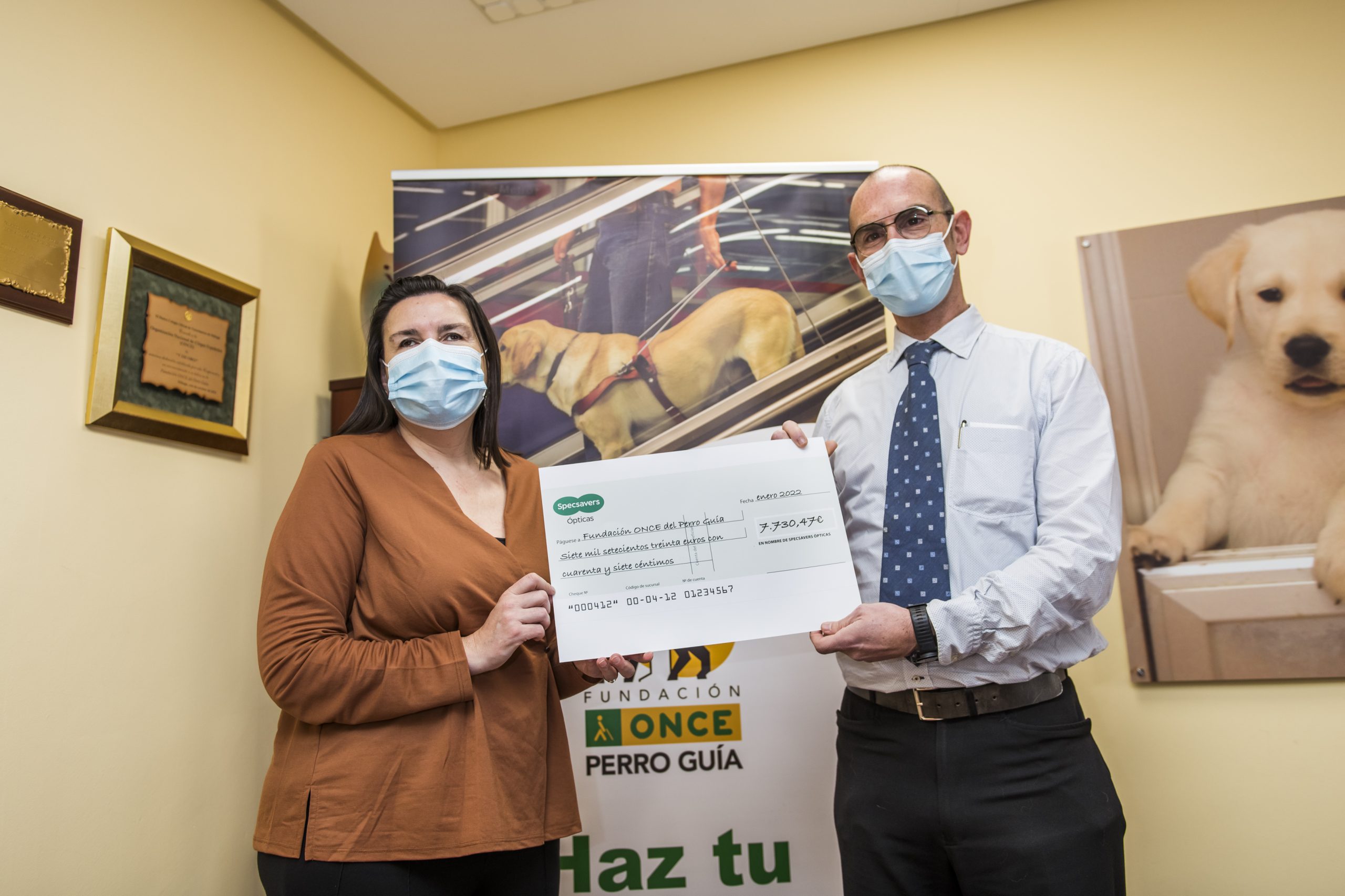 Supporting charities and generating PR
We always try to support charities by offering free marketing support for them and ensuring our clients get behind worthy causes as part of our public relations services. We do that because it's a win-win situation in so many ways! The business generates valuable promotion and customers relate to it in a different way as they see that the company cares. Charity work embeds the company into their community, it is motivating for the employees and of course highly beneficial for the people or things that the charity supports.
Our client Specsavers Ópticas has worked with us since January 2011 and since that time we have organised and promoted a huge number of charity campaigns for them and the stores have also supported their own local causes. This has had a very positive impact for their image in the communities they work in, got their brand out there in many different ways and generated hundreds of thousands of euros in media coverage.
Specsavers Ópticas is a massive global brand and has stores on the Costa del Sol, Costa Blanca and Mallorca. However, it is relatively small here in Spain and so charity campaigns are really able to amp up the PR coverage we can secure for them.
For several years we've been raising funds and awareness for the excellent charity ONCE. In 2017 Shaw Marketing Services set up and launched a highly successful campaign with FOAPS, a division of blindness charity ONCE for deaf, blind & dumb people. Specsavers pledged to fundraise for them by asking for a 1€ donation per eye test, with the aim of raising 6,000€ between July and December to fund 400 hours of interpreting. Over the campaign we sent out three press releases supported by ONCE and generated over 35,000€ of coverage with significant results in Spanish thanks to support from the ONCE press office and social media team.
We have just finished a highly successful campaign raising money for the ONCE Foundation for Guide Dogs. We launched the campaign on the 2nd of March 2020, with the idea of raising money for the charity until the end of the year. However, due to the issues of COVID we extended the campaign until the end of 2021, with the aim of raising 5,000€ to help them to breed, train and place guide dogs with people with severe visual impairments.
Due to limits on bringing people together we had to get creative with fundraising methods and as well as collecting money in stores, we held a virtual dog walk in April 2021, which raised 1,300€. We held a charity networking event and a competition to name a guide dog puppy to drive awareness and encourage donations in store and on the website.
As a result of all of this hard work, the stores raised 7,730€, with the Fuengirola store alone raising over 5,000€. As the charity are expanding their services and centre at the moment, these funds are particularly welcome.
As well as reaching this impressive target, it was PR gold! The media loved both the story and the cause and we secured some great support from the press office team of the charity. Over the course of the campaign, we had 161 online articles, 64 printed articles, five radio mentions, three TV interviews and a coverage value of over 46,000€. These messages were printed in a range of languages and locations and raised the profile of the brand significantly amongst Spanish consumers. Huge congratulations to Specsavers for reaching this great target and supporting this worthy cause. As you can see from this example, charity PR has wide-reaching benefits for the business, the charity and the community at large, so should be encouraged. Contact us to find out how we can support your business through PR in Spain.