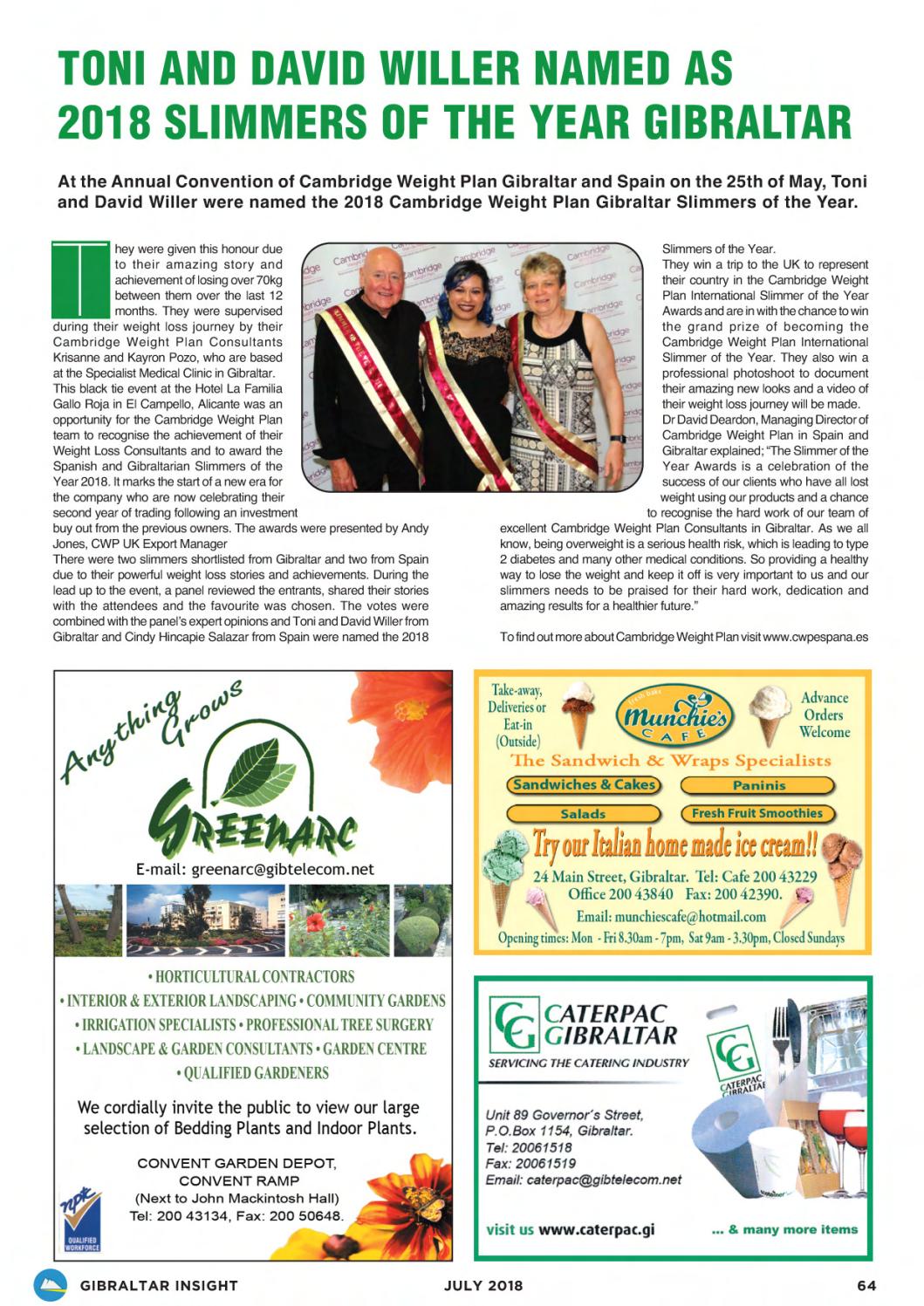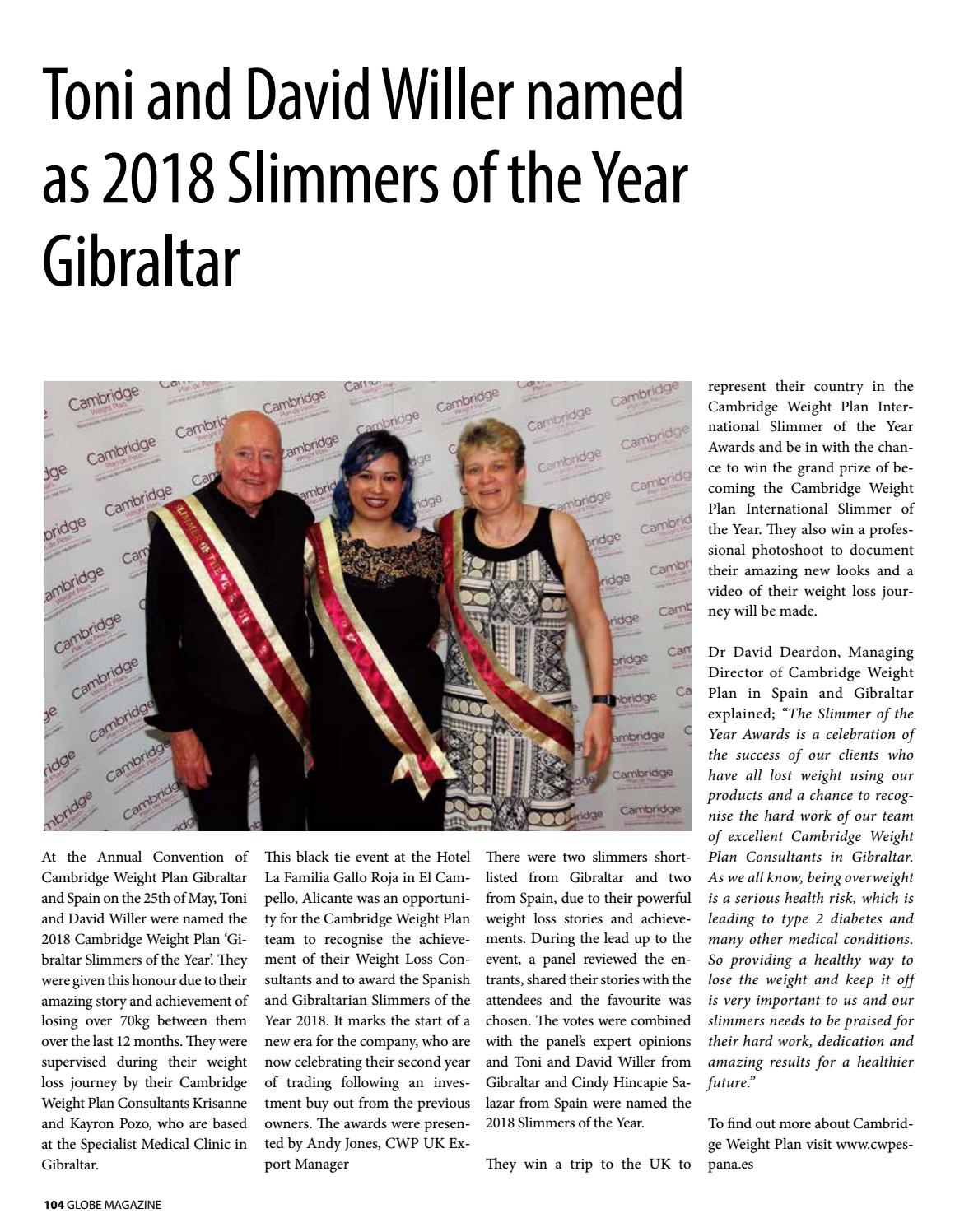 Cambridge Weight Plan Spain
Press Release
At the Annual Convention of Cambridge Weight Plan Gibraltar and Spain on the 25th of May, Cindy Hincapie Salazar was named 2018 Cambridge Weight Plan Spain Slimmer of the Year. She was given this honour due to her amazing story and her achievement of losing 32kg over the last 3 months. Cindy was supervised during her weight loss journey by her sister and accredited Cambridge Weight Plan Consultant Janeth Hincapie Salazar who is based in Estrella, Navarra.
This black tie event at the Hotel La Familia Gallo Roja in El Campello, Alicante was an opportunity for the Cambridge Weight Plan team to recognise the achievement of their Weight Loss Consultants and to award the Spanish and Gibraltarian Slimmers of the Year 2018. It marks the start of a new era for the company who are now celebrating their second year of trading following an investment buy out from the previous owners. The awards were presented by Andy Jones, CWP UK Export Manager.
There were two slimmers shortlisted from Gibraltar and two from Spain, due to their powerful weight loss stories and achievements. During the event, a panel reviewed the entrants, shared their stories with the attendees and the favourite was chosen. The votes were combined with the panel's expert opinions and Toni and David Willer from Gibraltar and Cindy Hincapie Salazar from Spain were named the 2018 Slimmers of the Year.
They win a trip to the UK to represent their country in the Cambridge Weight Plan International Slimmer of the Year Awards and be in with the chance to win the grand prize of being named as the Cambridge Weight Plan International Slimmer of the Year. They also win a professional photoshoot to document their amazing new looks and a video of their weight loss journey will be made.
Dr David Deardon, Managing Director of Cambridge Weight Plan in Spain and Gibraltar explained; "The Slimmer of the Year Awards is a celebration of the success of our clients who have all lost weight using our products and a chance to recognise the hard work of our team of excellent Cambridge Weight Plan Consultants in Spain. As we all know, being overweight is a serious health risk, which is leading to type 2 diabetes and many other medical conditions. So providing a healthy way to lose the weight and keep it off is very important to us and our slimmers needs to be praised for their hard work, dedication and amazing results for a healthier future."
PR Value: 1700€