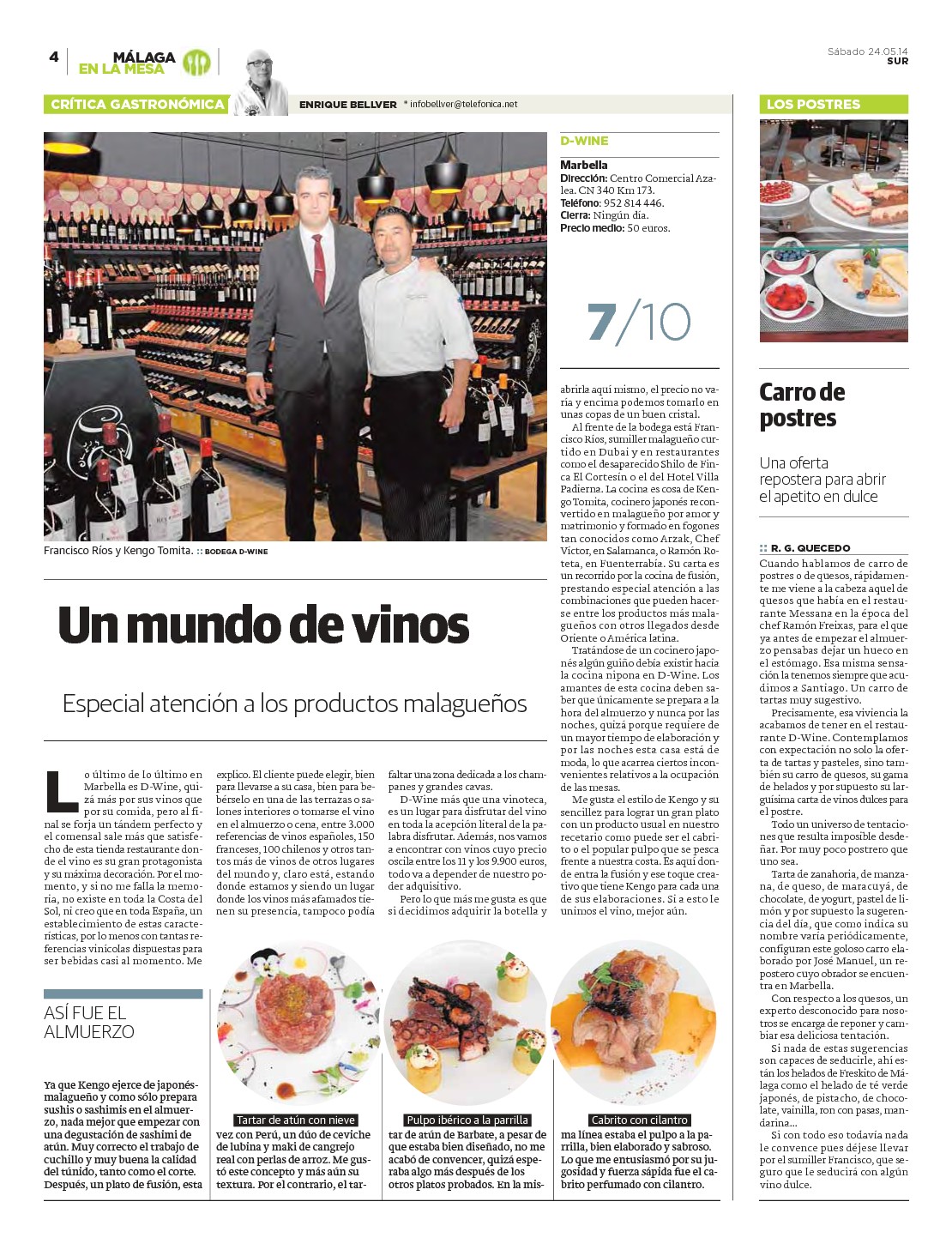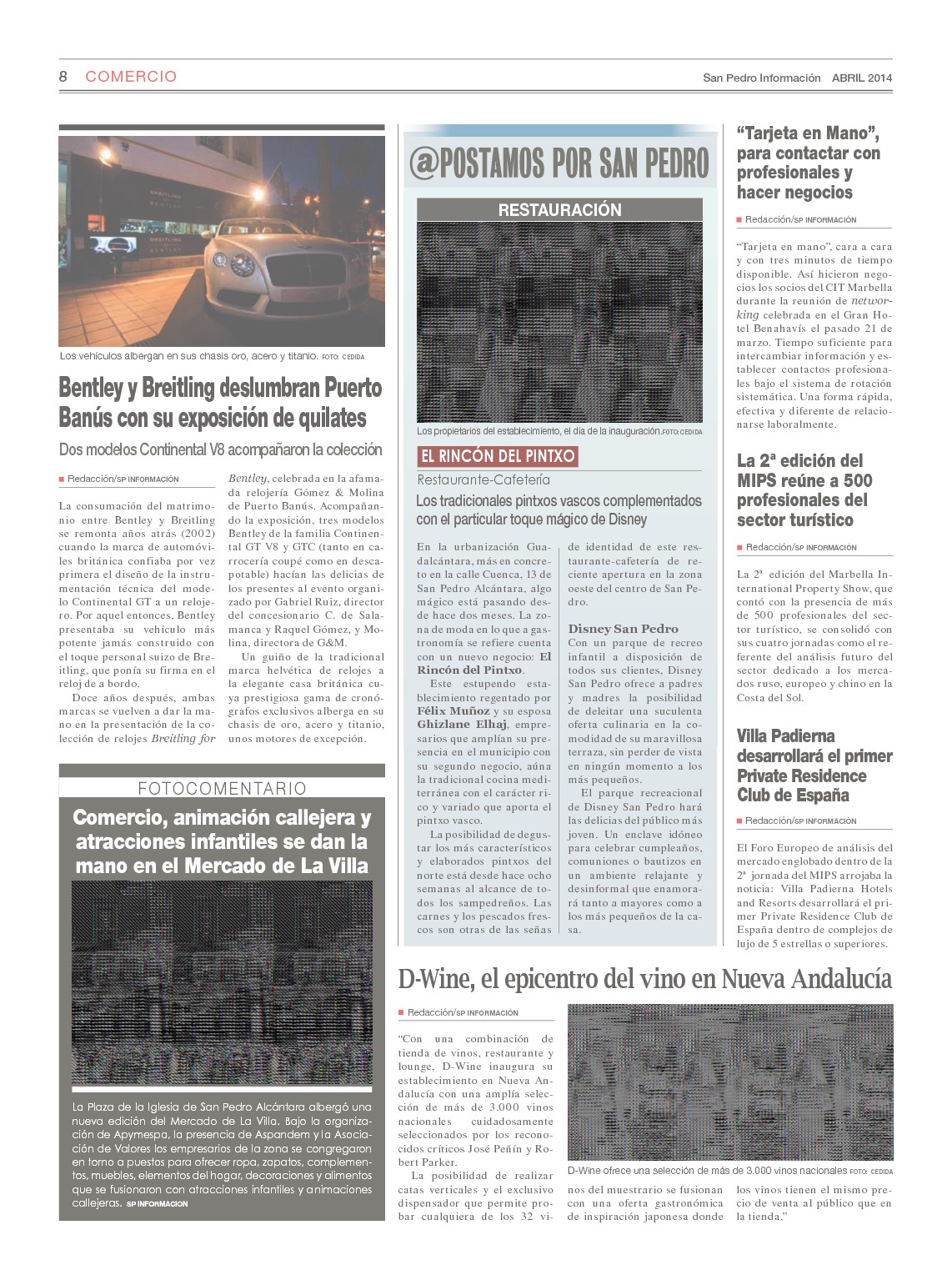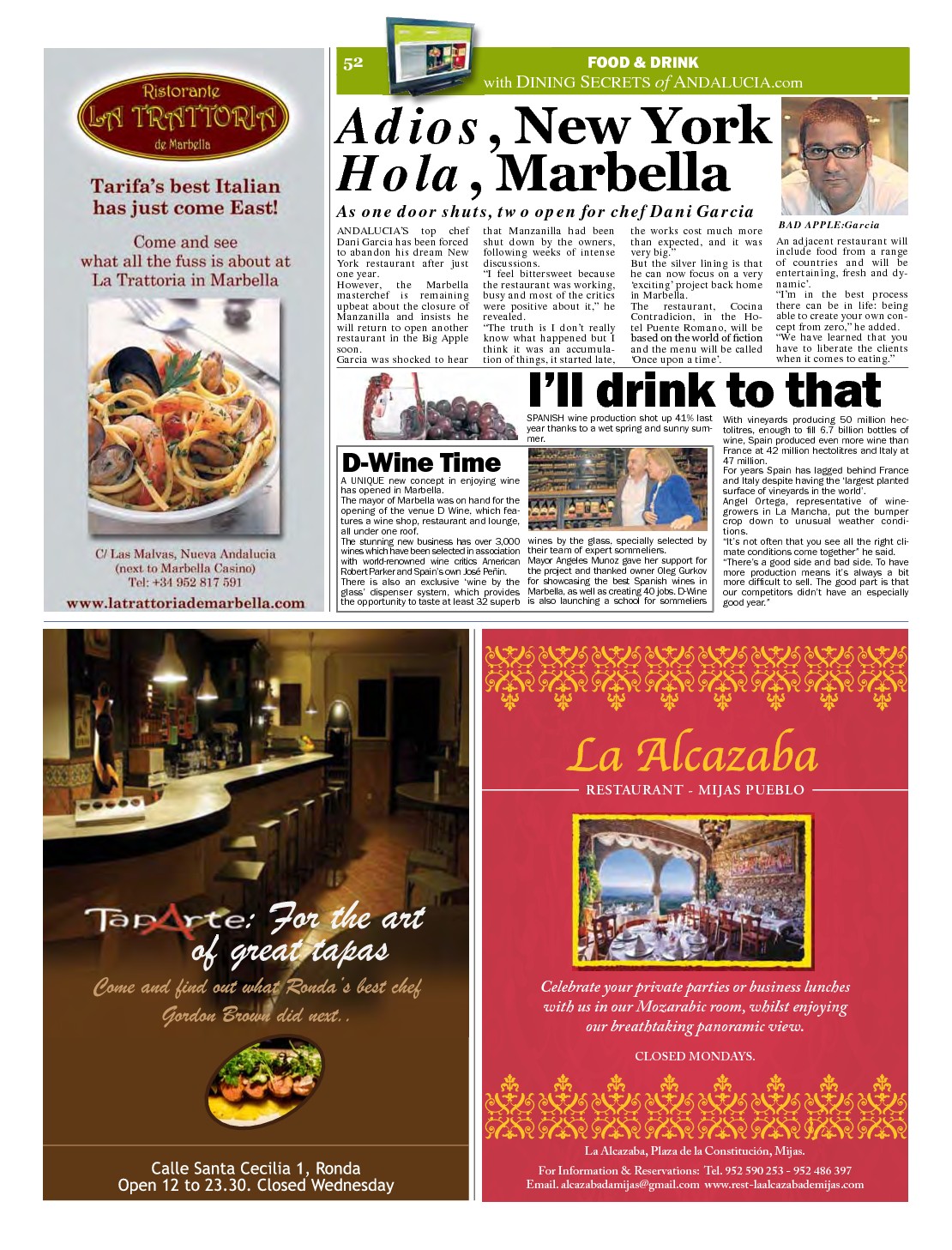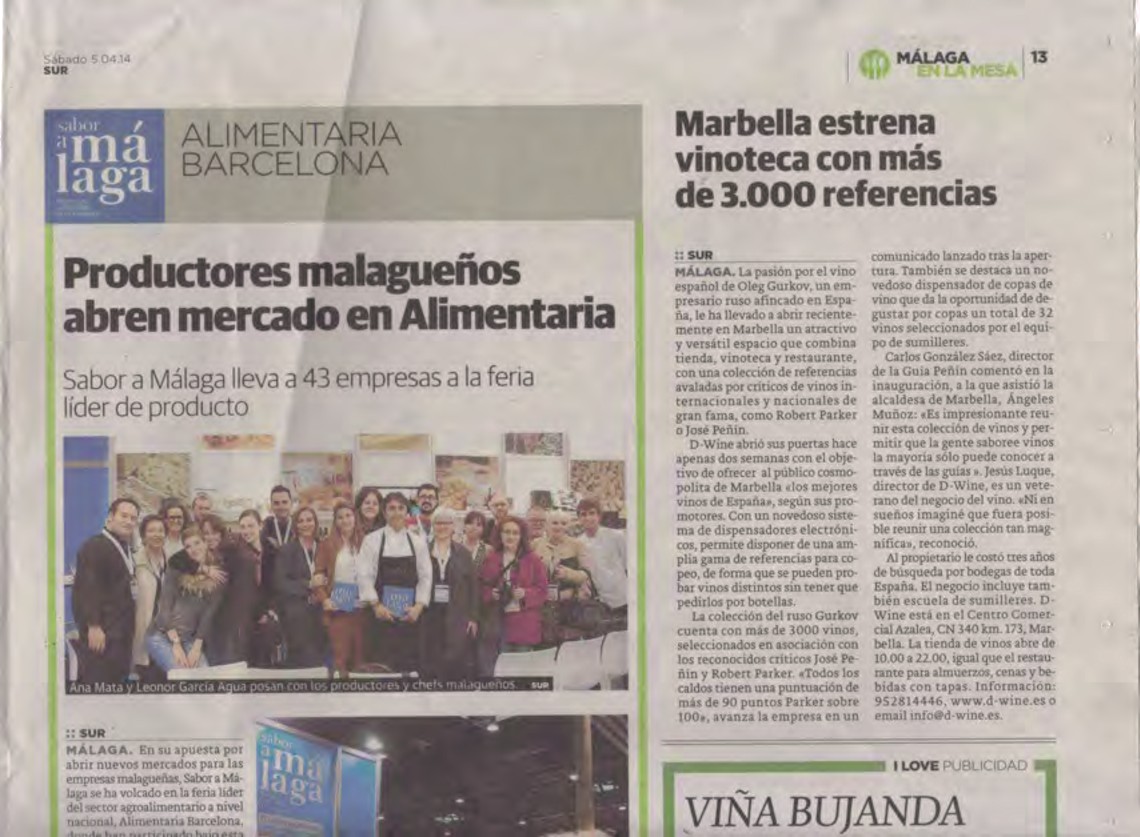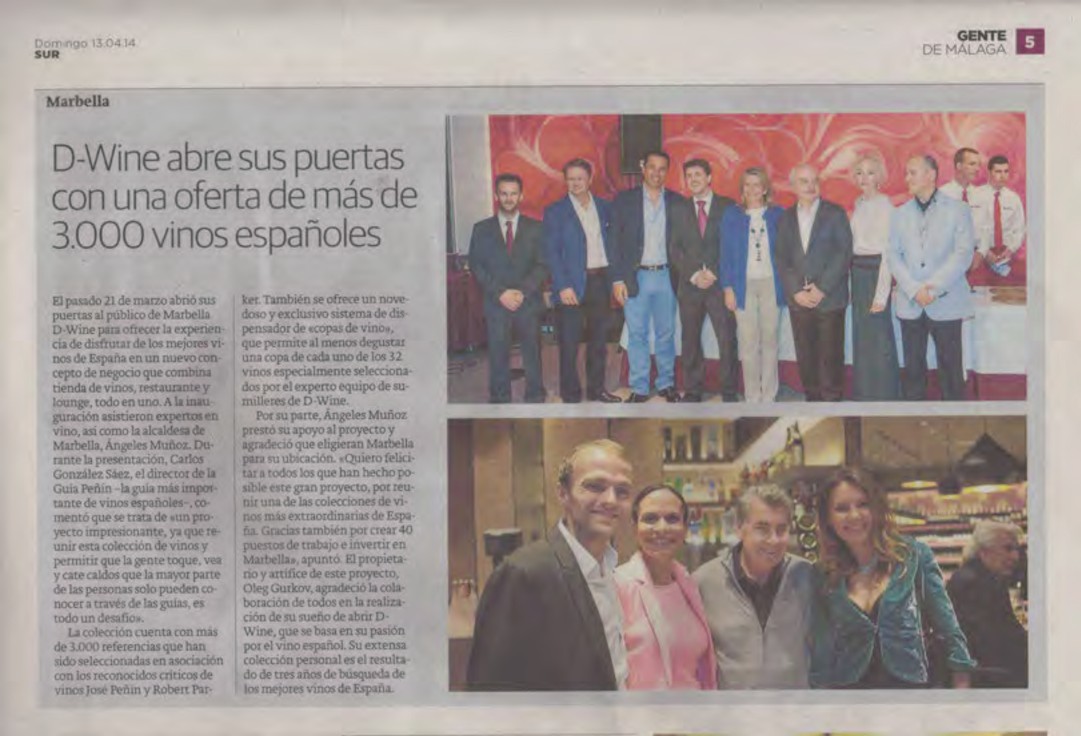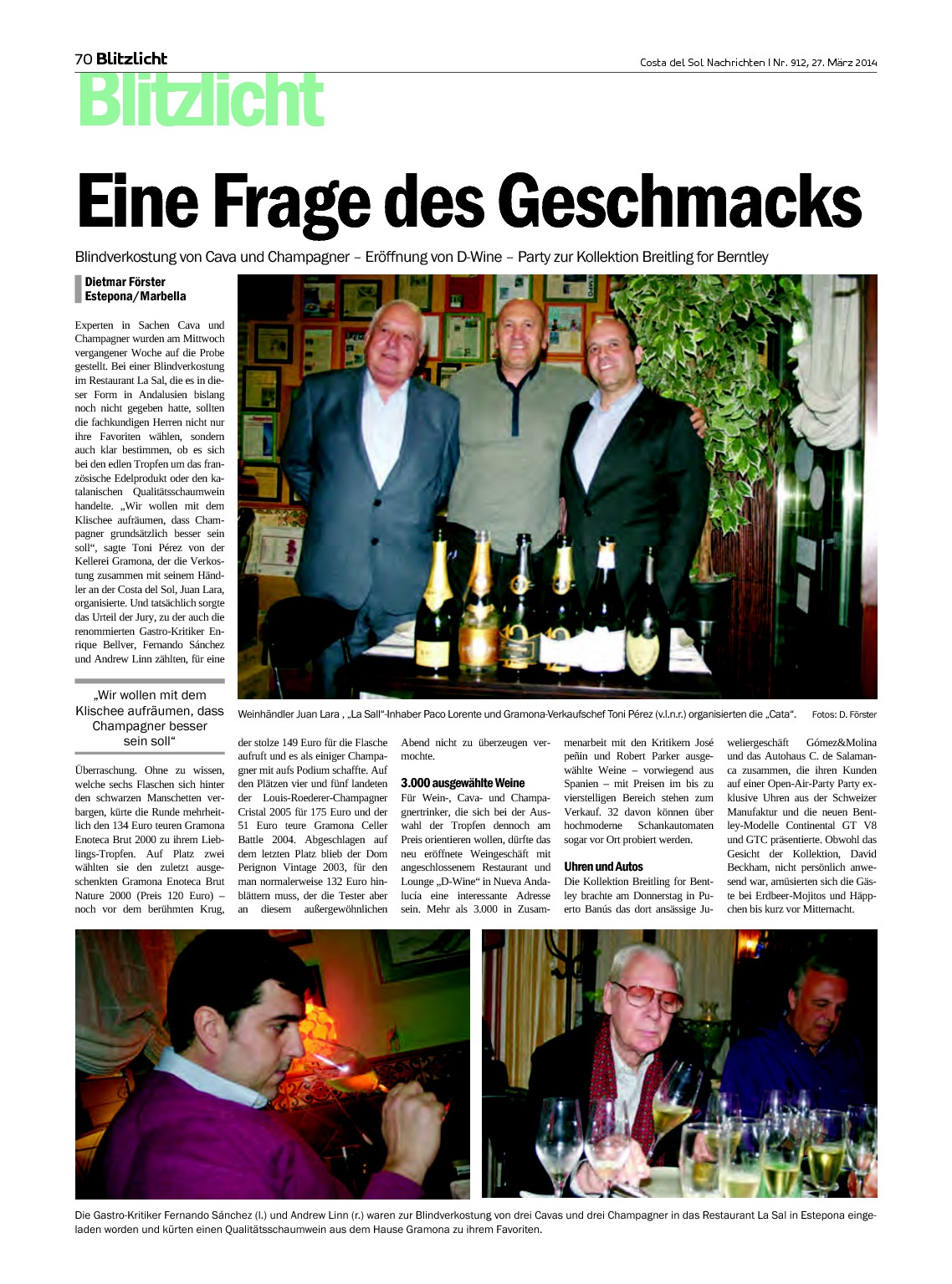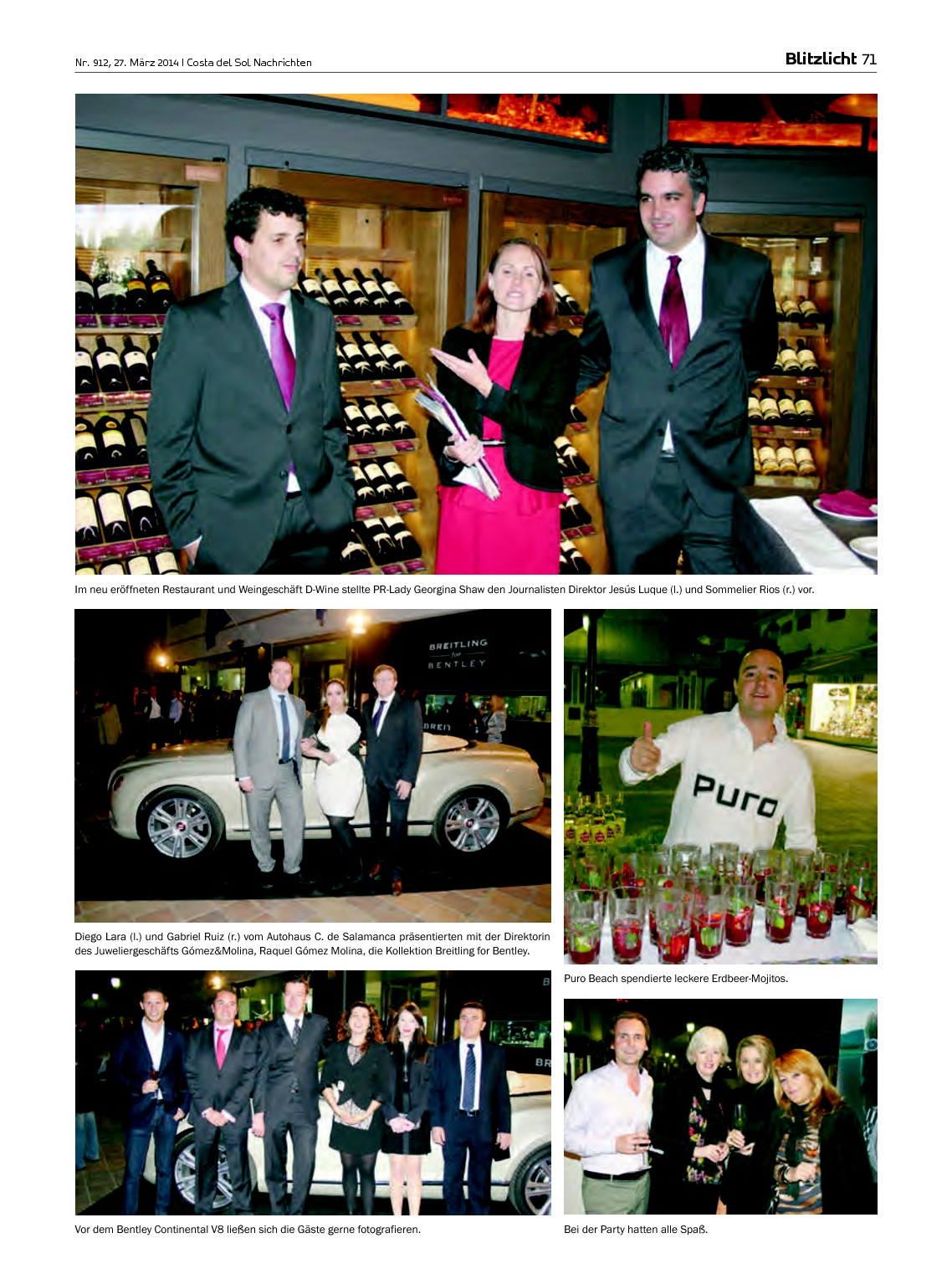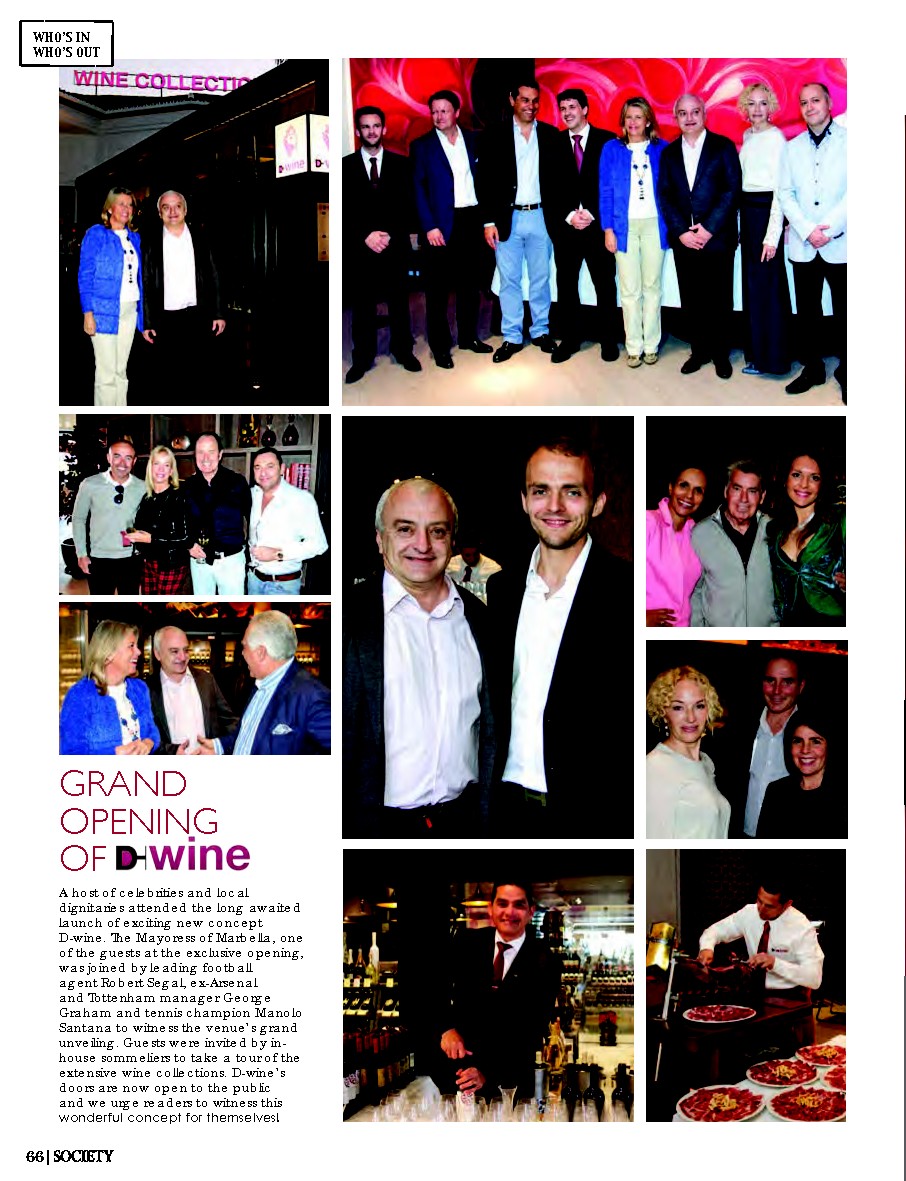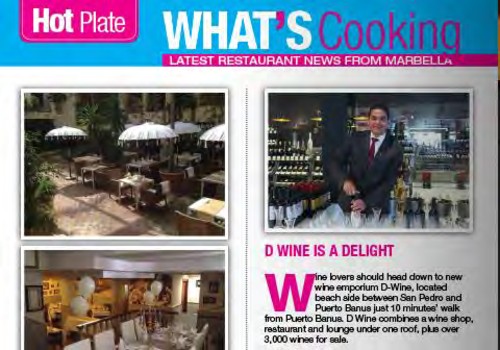 D-Wine
Press Release
On 21st March D-Wine in Marbella opens its doors to celebrate the experience of enjoying Spain's best wines. Combining a wine shop, restaurant and lounge under one roof, the business has been built on a passion for wine and food and a wish to share the joy of drinking the finest wines at the peak of their perfection.
There are over 3,000 wines for sale in the shop, which have been selected in association with world renowned wine critics José Peñin and Robert Parker and rank over 90 out of 100 on the Parker scale. As well as an extensive selection of Spanish wines, there are some of the best international wines from France, Italy and beyond, including compelling wines from less familiar regions and appellations. In addition, there are opportunities for vertical tastings, of different vintages from the same producer, to experience just how unique every year can be.
There is an exclusive 'wine by the glass' dispenser system, which provides the opportunity to taste at least 32 superb wines by the glass, specially selected by their team of expert sommeliers. This allows guests to try different grapes and vintages, whether they just want a small taster or a full glass, and the range is changed frequently. This turns buying and enjoying wine into a fun and fascinating experience.
In the restaurant the wines are paired with international and Japanese food, using top quality, and where possible, organic and locally sourced produce. D-Wine's sommeliers can advise the best wines to suit customers' tastes and menu choices and the wines are sold at the same price as in the shop, for excellent value.
To improve wine knowledge and appreciation, D-Wine is setting up their own school for sommeliers, to train professionals to truly understand the wines and be able to impart this knowledge to others. There will also be regular wine tasting events and courses for all levels from beginners to professionals.
D-Wine is located in Centro Comercial Azalea, CN 340 km. 173, Marbella, just 10 minutes' walk from Puerto Banus, towards San Pedro. The shop is open from 10.00-22.00 and the restaurant for lunch, dinner and drinks with tapas.
PR Value: 8402€