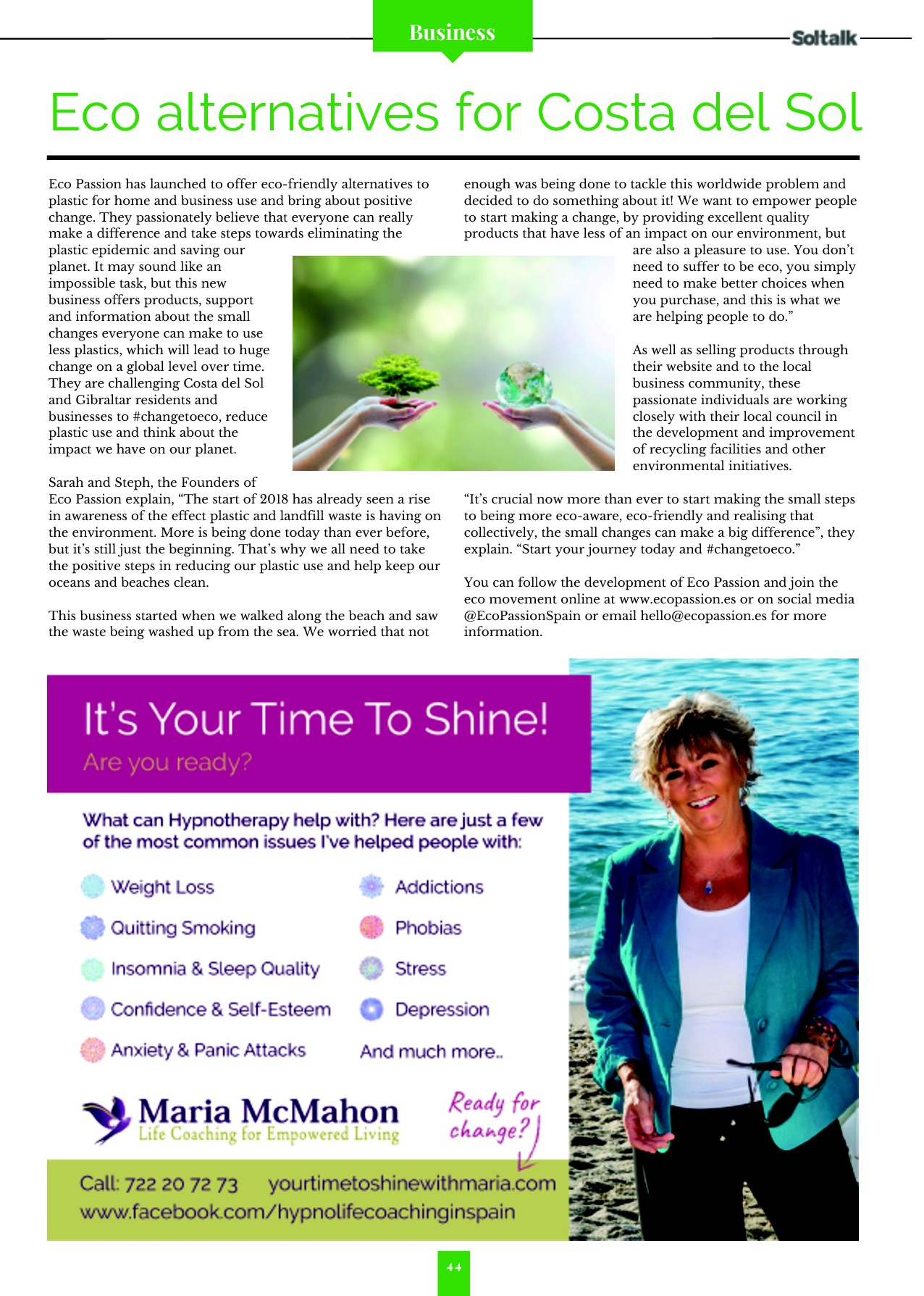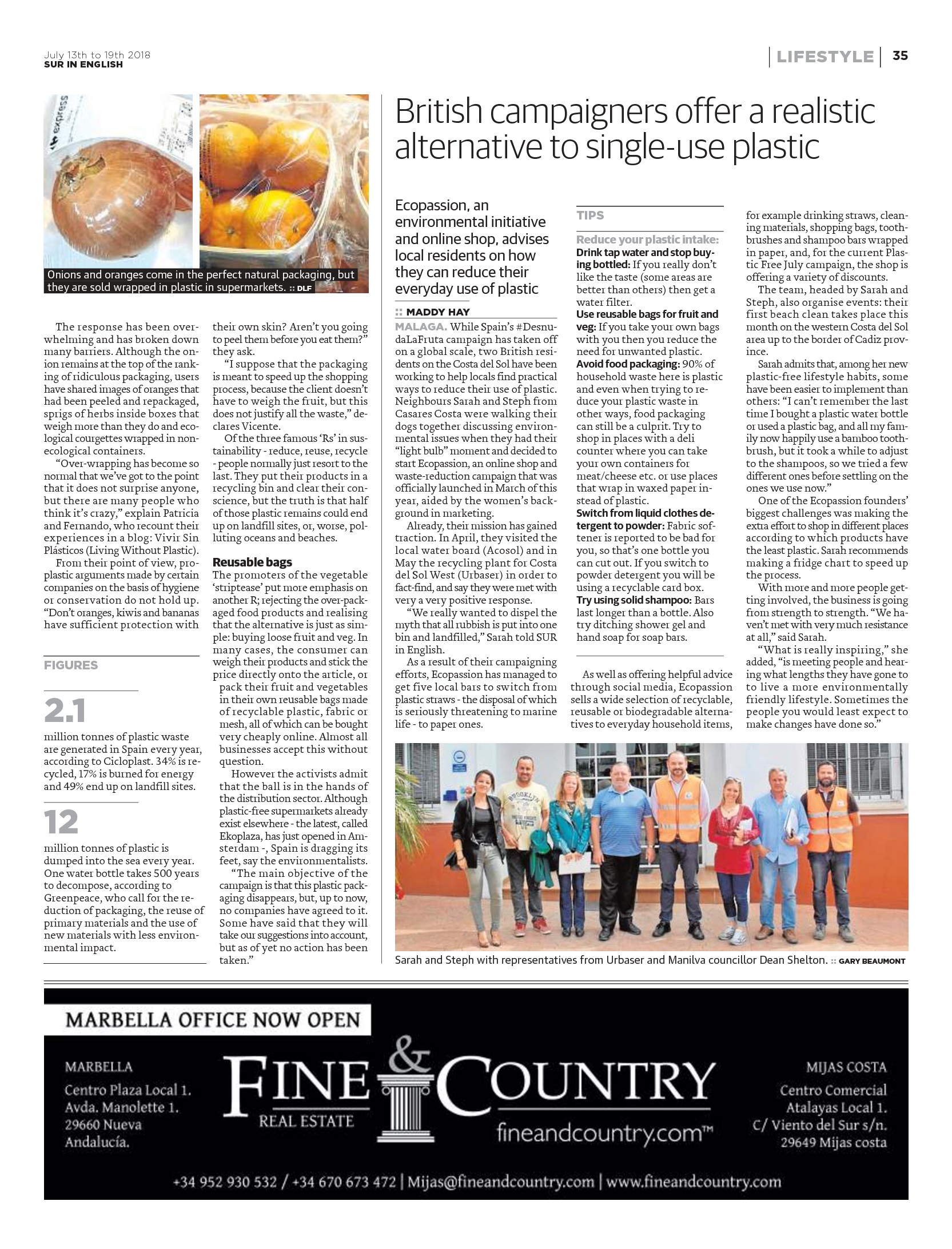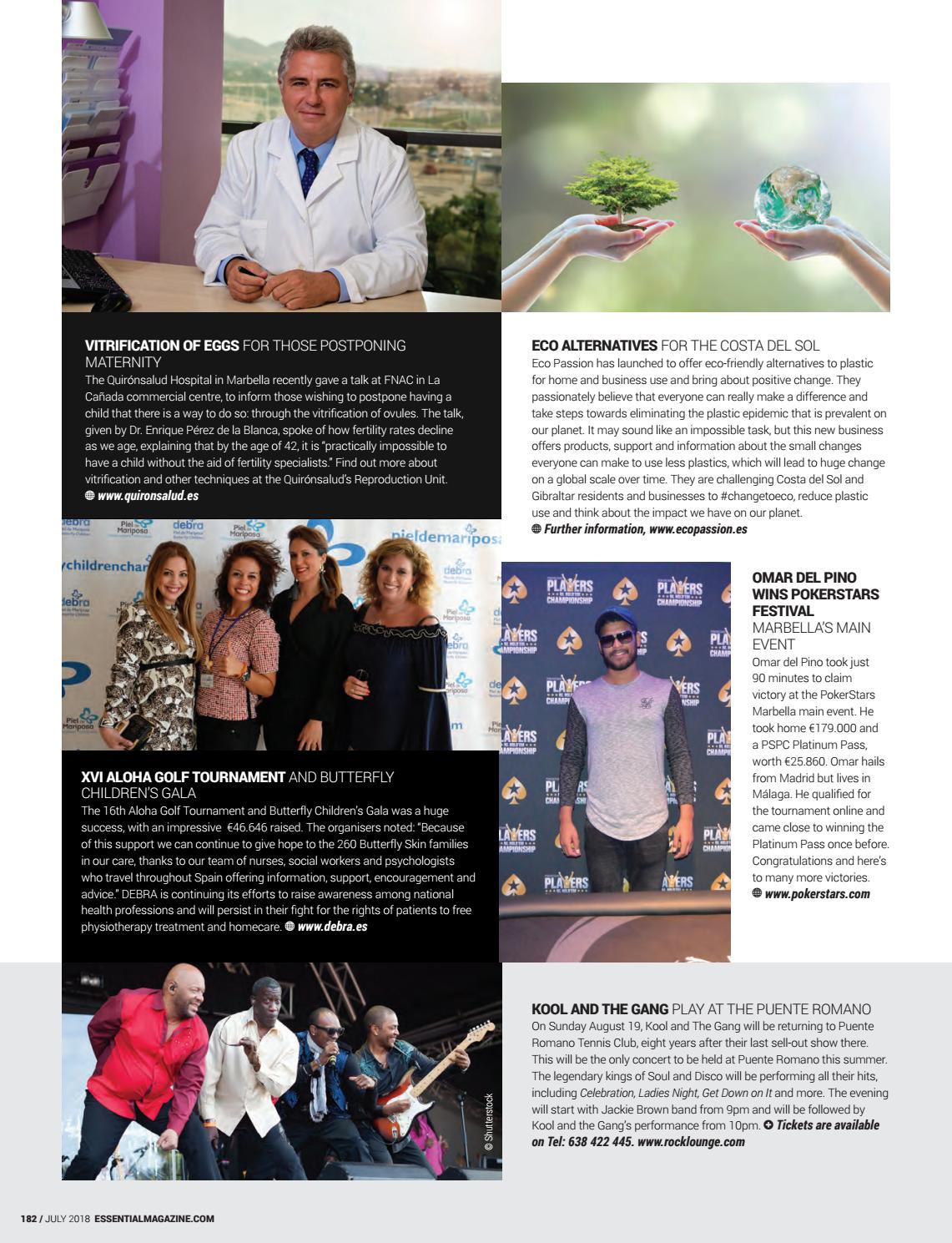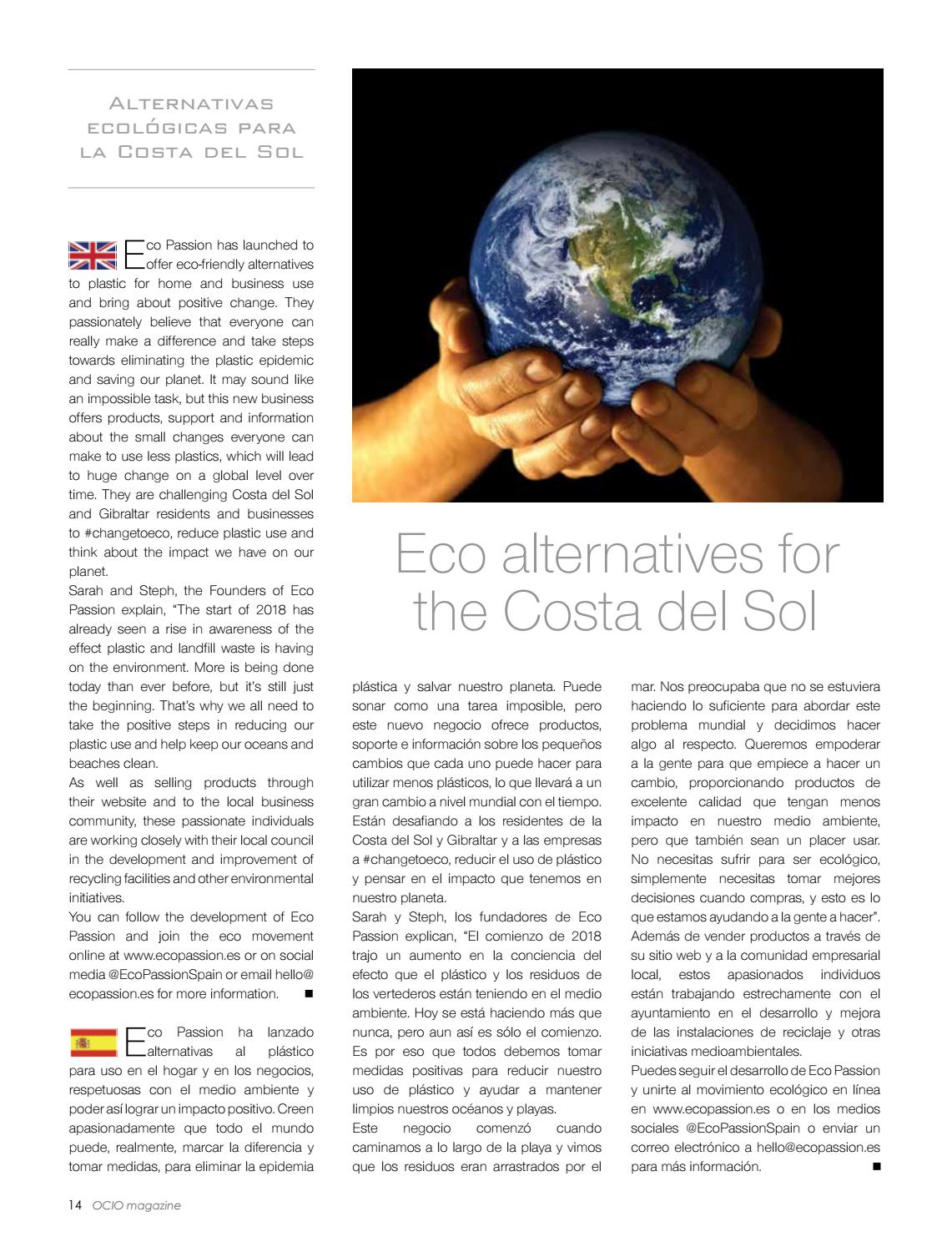 Eco Passion
Press Release
Eco alternatives for the Costa del Sol
Eco Passion has launched to offer eco-friendly alternatives to plastic for home and business use and bring about positive change. They passionately believe that everyone can really make a difference and take steps towards eliminating the plastic epidemic and saving our planet. It may sound like an impossible task, but this new business offers products, support and information about the small changes everyone can make to use less plastics, which will lead to huge change on a global level over time. They are challenging Costa del Sol and Gibraltar residents and businesses to #changetoeco, reduce plastic use and think about the impact we have on our planet.
Sarah and Steph, the Founders of Eco Passion explain, "The start of 2018 has already seen a rise in awareness of the effect plastic and landfill waste is having on the environment. More is being done today than ever before, but it's still just the beginning. That's why we all need to take the positive steps in reducing our plastic use and help keep our oceans and beaches clean.
This business started when we walked along the beach and saw the waste being washed up from the sea. We worried that not enough was being done to tackle this worldwide problem and decided to do something about it! We want to empower people to start making a change, by providing excellent quality products that have less of an impact on our environment, but are also a pleasure to use. You don't need to suffer to be eco, you simply need to make better choices when you purchase, and this is what we are helping people to do."
As well as selling products through their website and to the local business community, these passionate individuals are working closely with their local council in the development and improvement of recycling facilities and other environmental initiatives.
"It's crucial now more than ever to start making the small steps to being more eco-aware, eco-friendly and realising that collectively, the small changes can make a big difference", they explain.  "Start your journey today and #changetoeco."
You can follow the development of Eco Passion and join the eco movement online at www.ecopassion.es or on social media @EcoPassionSpain or email hello@ecopassion.es for more information.
PR Value: 4000€