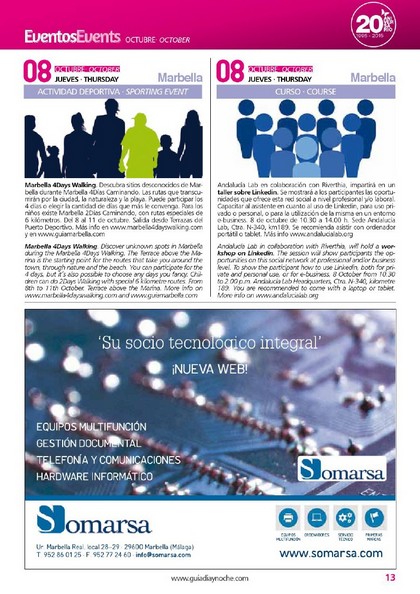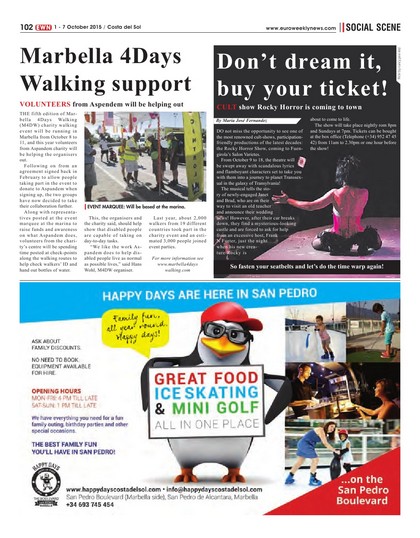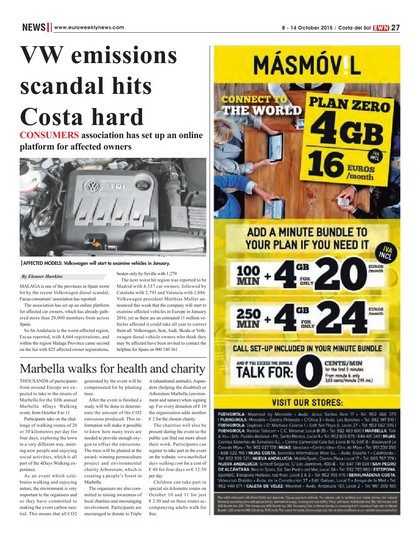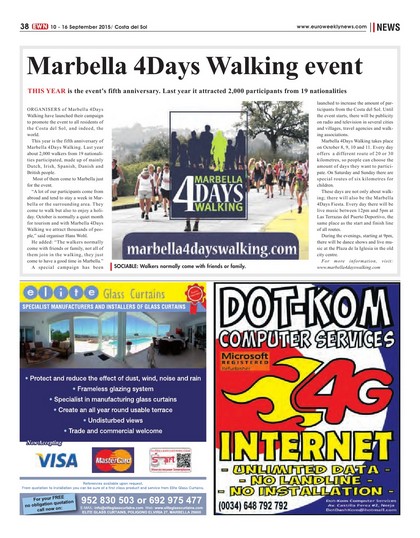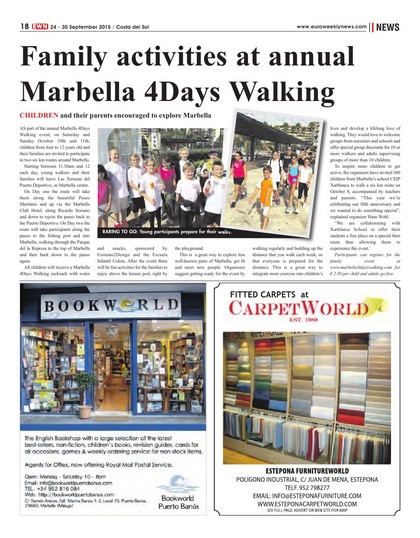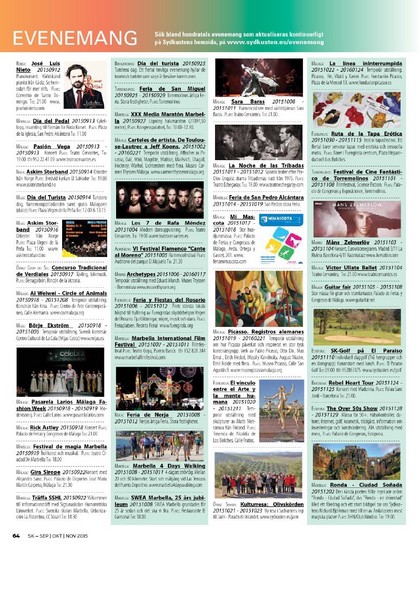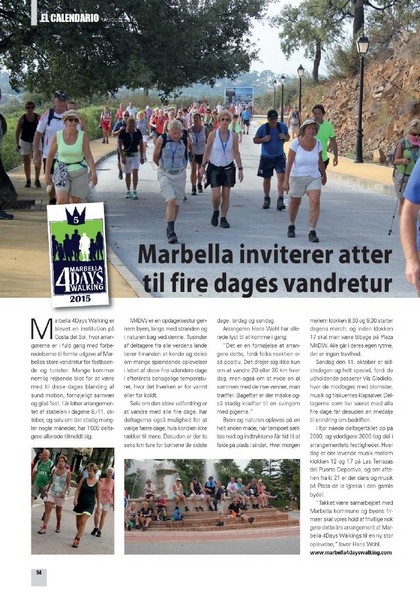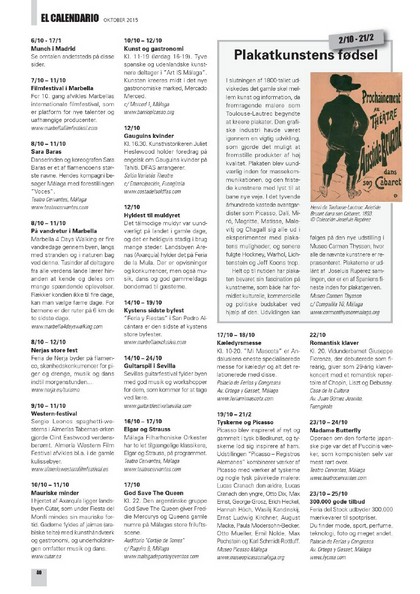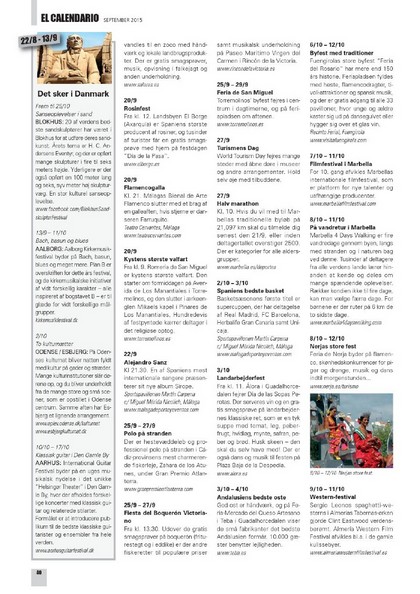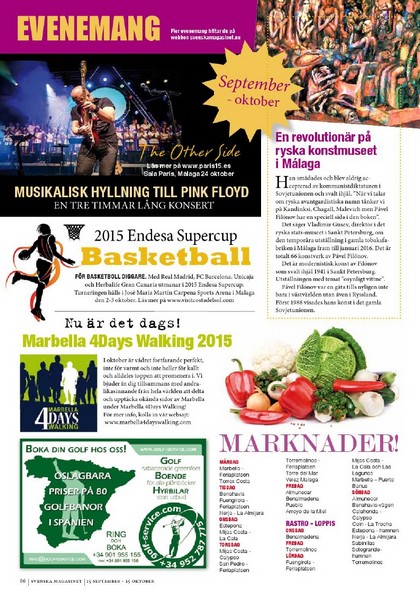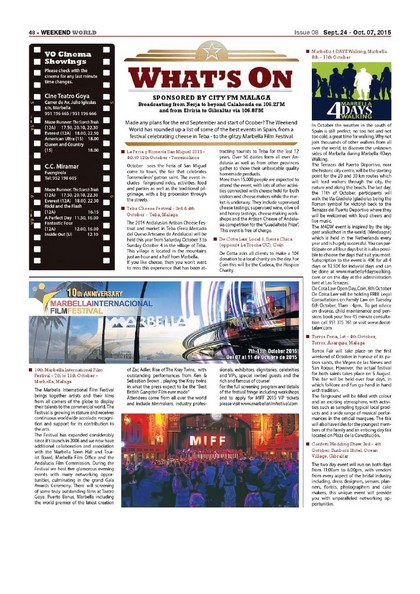 Marbella 4Days Walking
Press Release
Marbella 4Days Walking Celebrates its 5th Anniversary
From 8th to 11th of October, thousands of participants from around Europe will take to the streets of Marbella to take part in the 5th edition of Marbella 4Days Walking. This annual event sees participants take on the challenge of walking routes of 20 or 30 km per day for 4 days, exploring Marbella in a very different way, meeting new people and enjoying fun, social activities, which is all part of the 4Days Walking experience.
In order to open up the event to all residents and visitors alike, there are special 6km routes for children and families on Saturday and Sunday (10th and 11th) and participants can choose to join for one or more days to enjoy the experience. Completing the challenge of walking 80km in 4 days is a big achievement and those participants will be awarded with a medal at the end of the event.
The first edition of Marbella 4Days Walking took place in 2011 with 658 participants, more than doubling in 2012 to 1.552. In 2013 1.932 people joined and last year that increased to over 2,000, with 19 nationalities travelling from around Europe to attend. This year organizers expect more than 2,500 participants and are encouraging more residents of Marbella and the Costa del Sol to get involved and represent Marbella's vibrant community.
Starting and finishing at Las Terrazas del Puerto Deportivo, in the centre of Marbella each day, there will be entertainment, live music, refreshments, stands and a great atmosphere from 12-17.00 and everyone is welcome to visit the area and enjoy the fun. There are also dance shows and live music in the Plaza de la Iglesia in the Old Town from 7-11 October from 20.30.
Participants can register to take part in the event on the website www.marbella4dayswalking.com for a cost of 40€ for 4 days or 12.50€ per day. Children can take part in the shorter weekend routes for just 2.50€, with accompanying adults walking for free.
Online Results