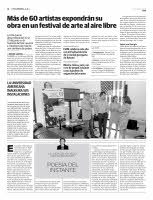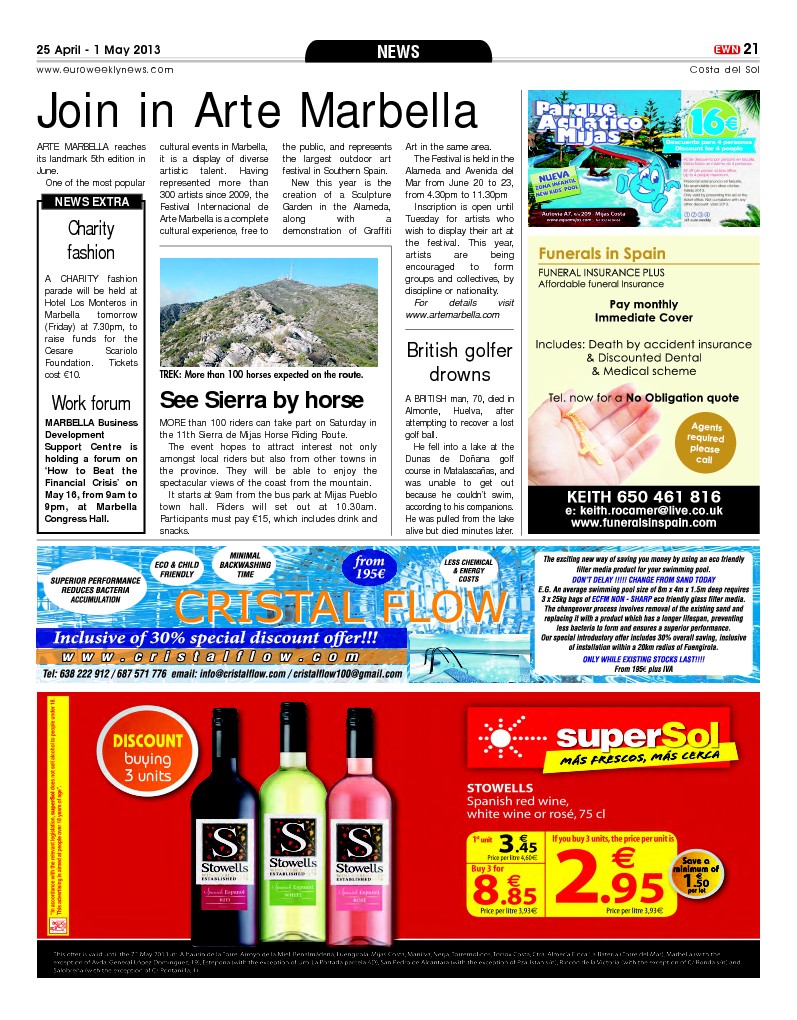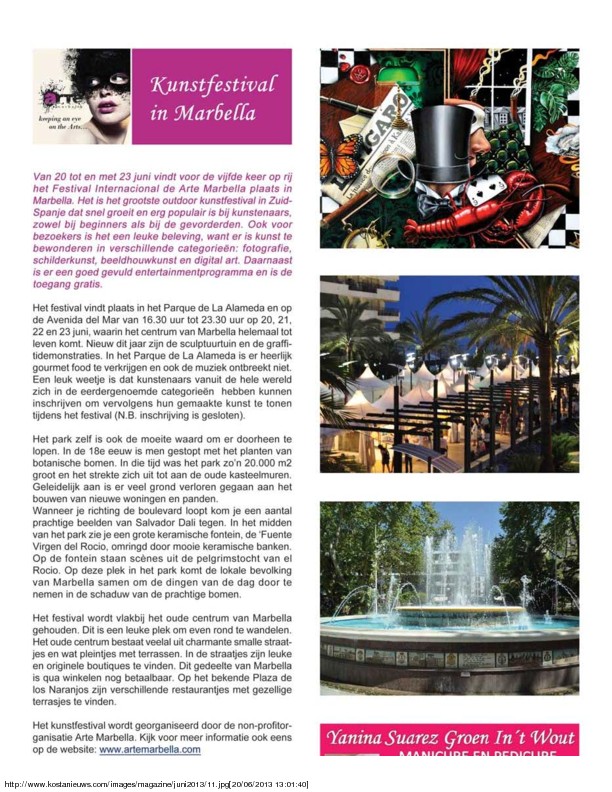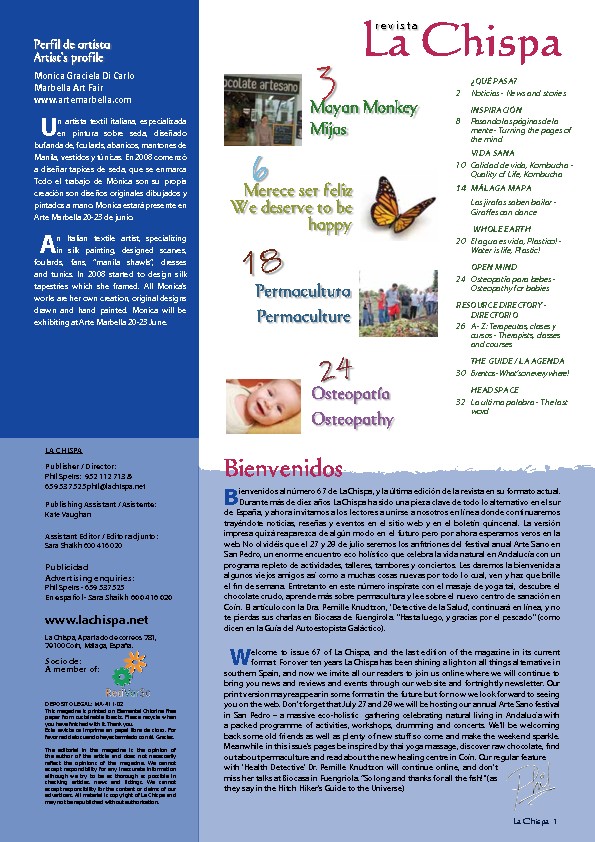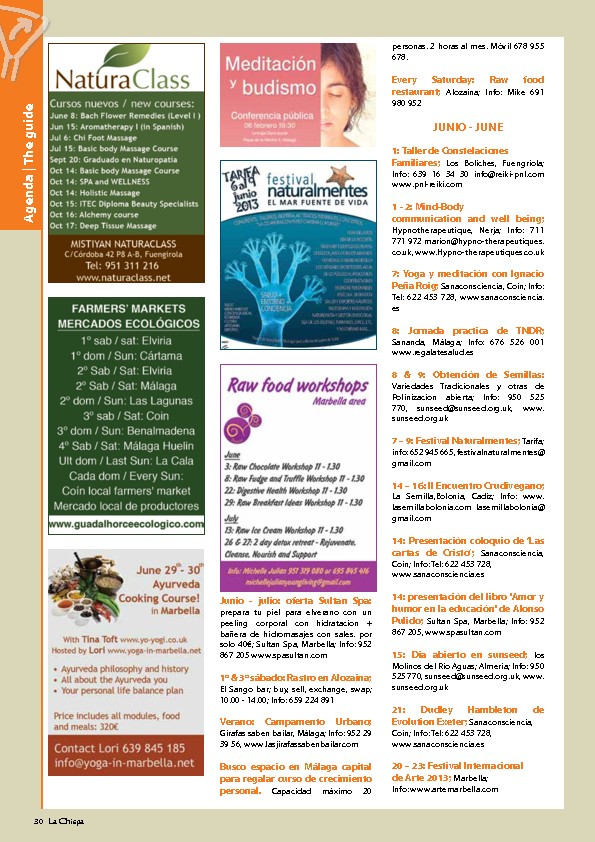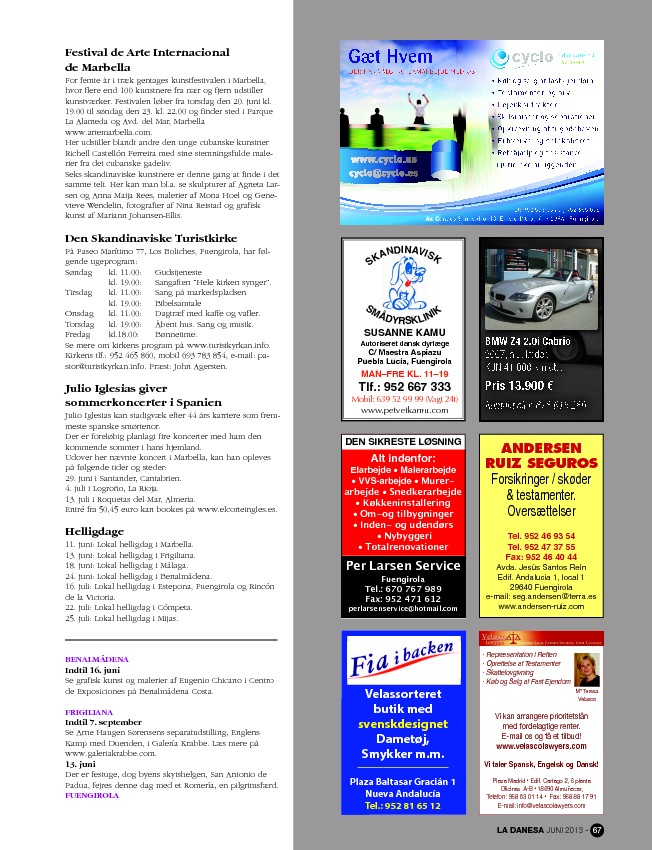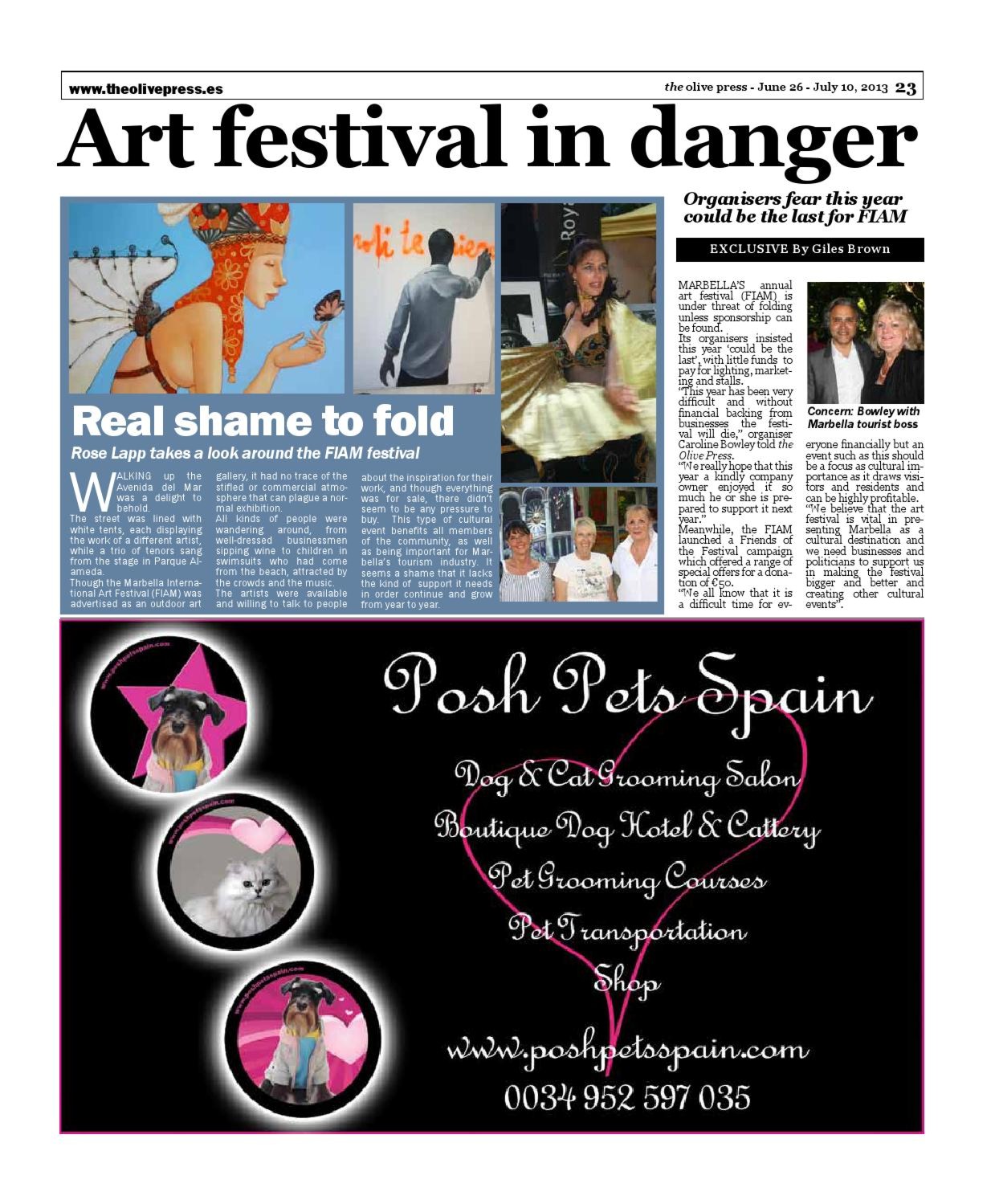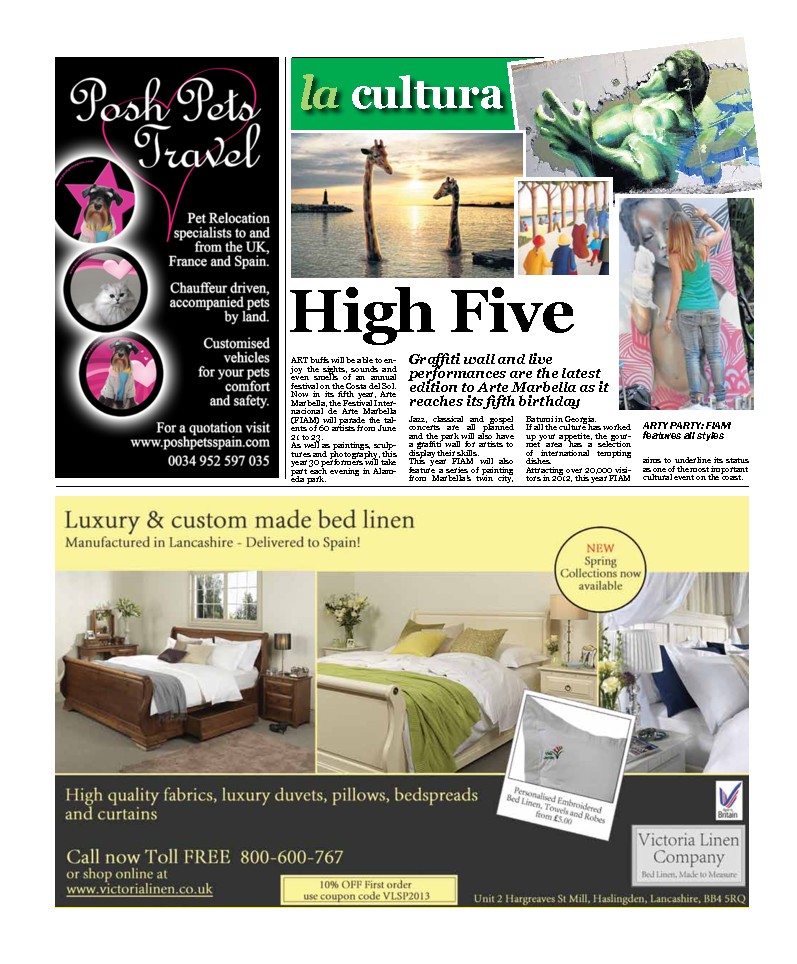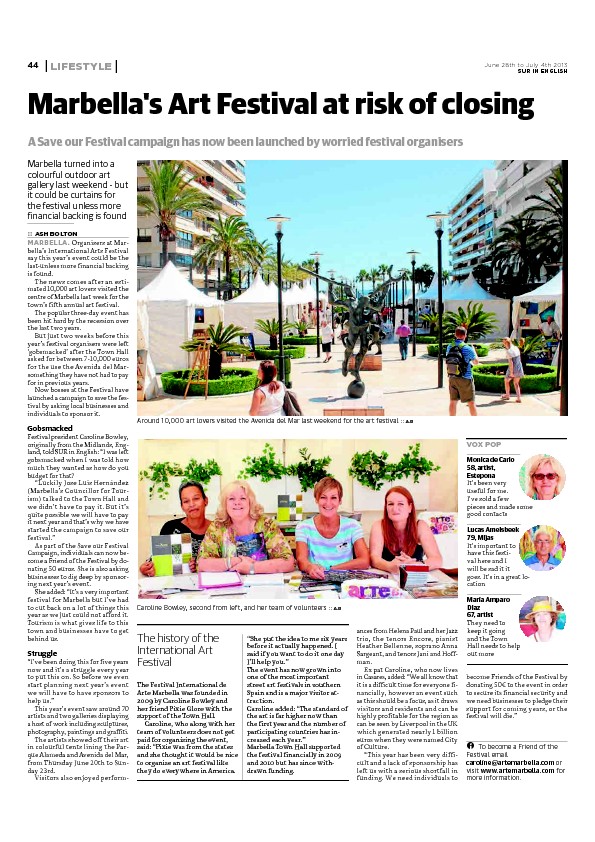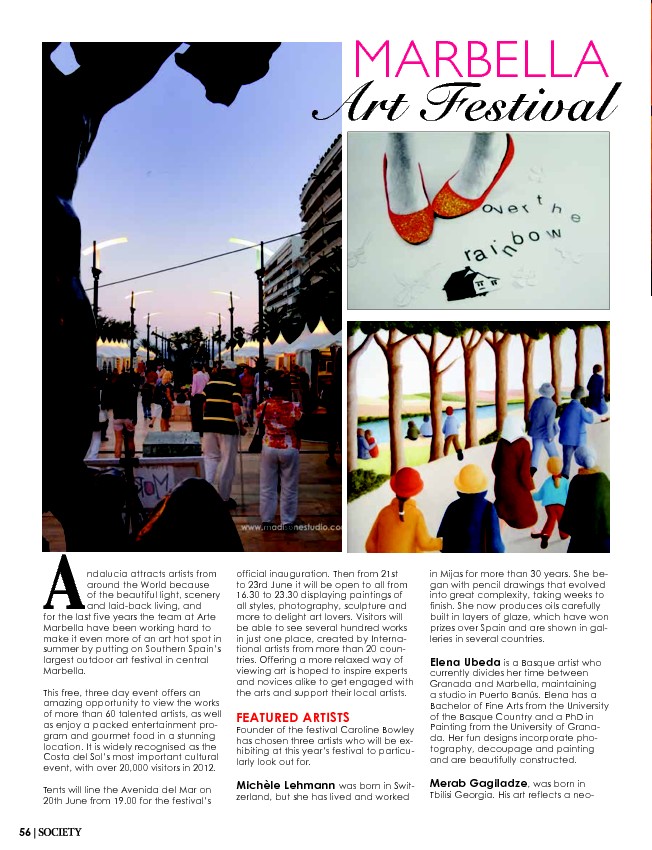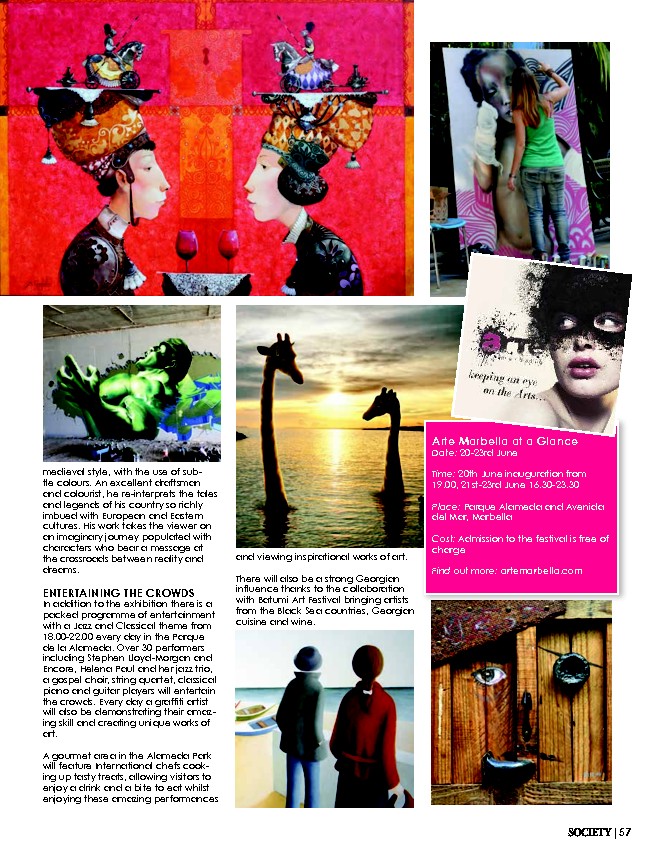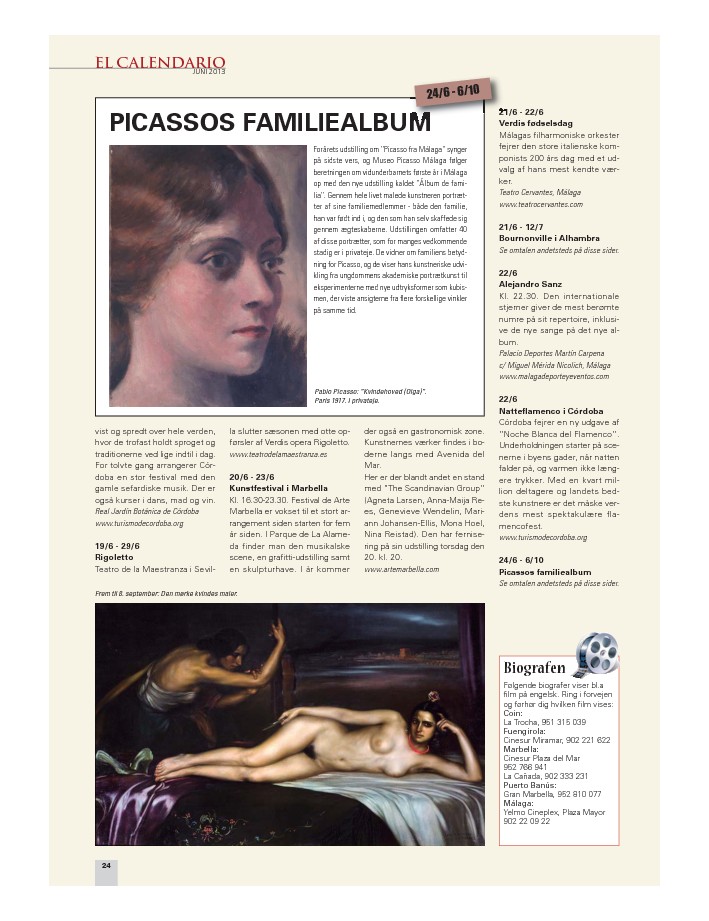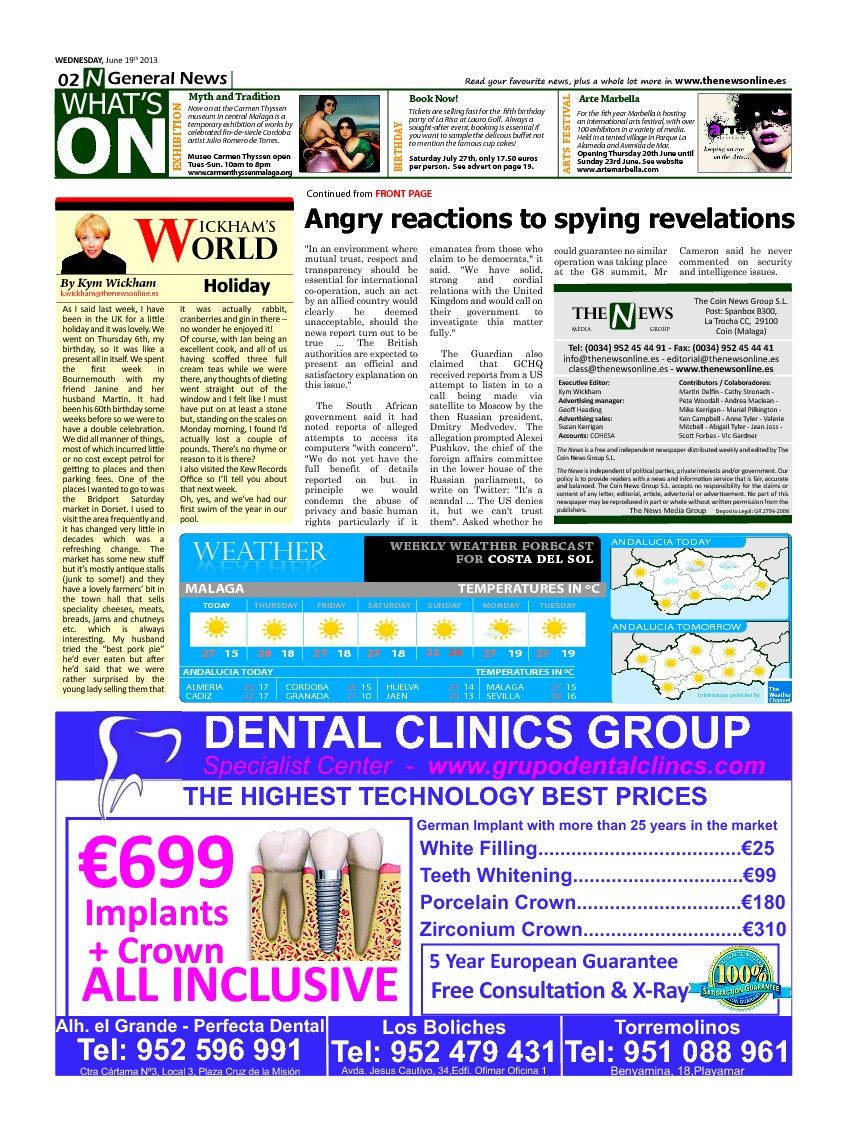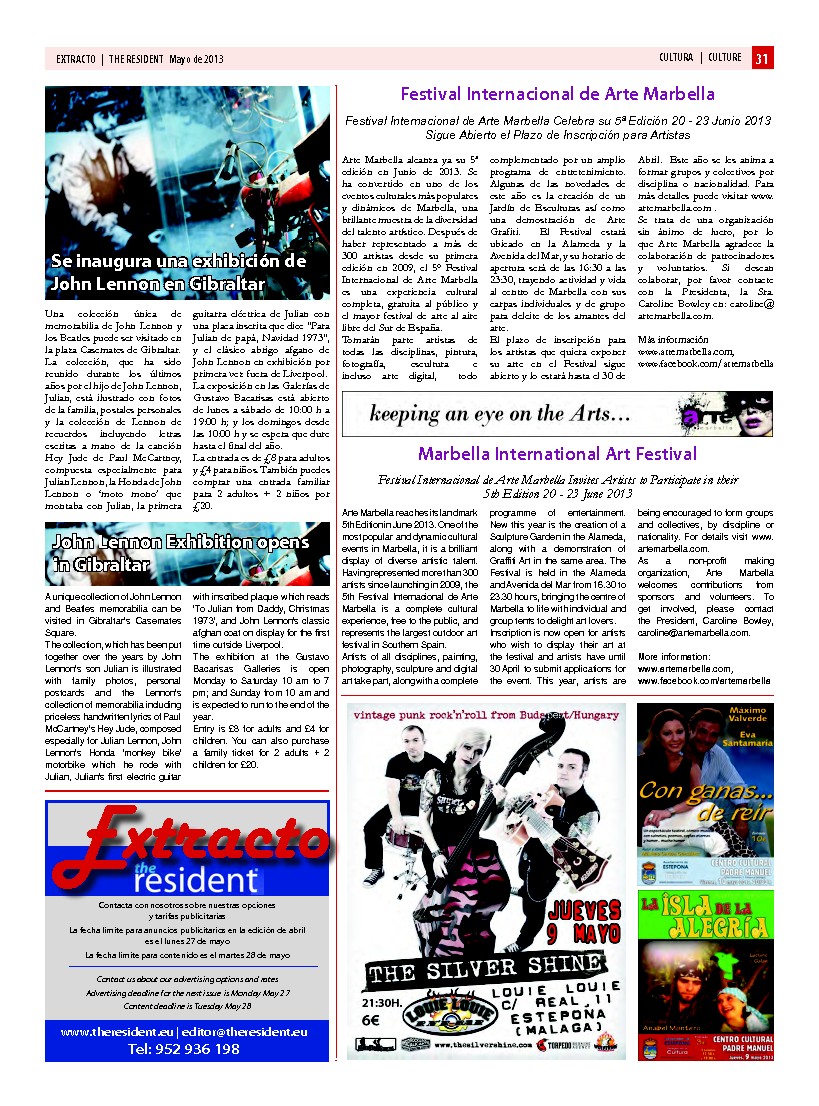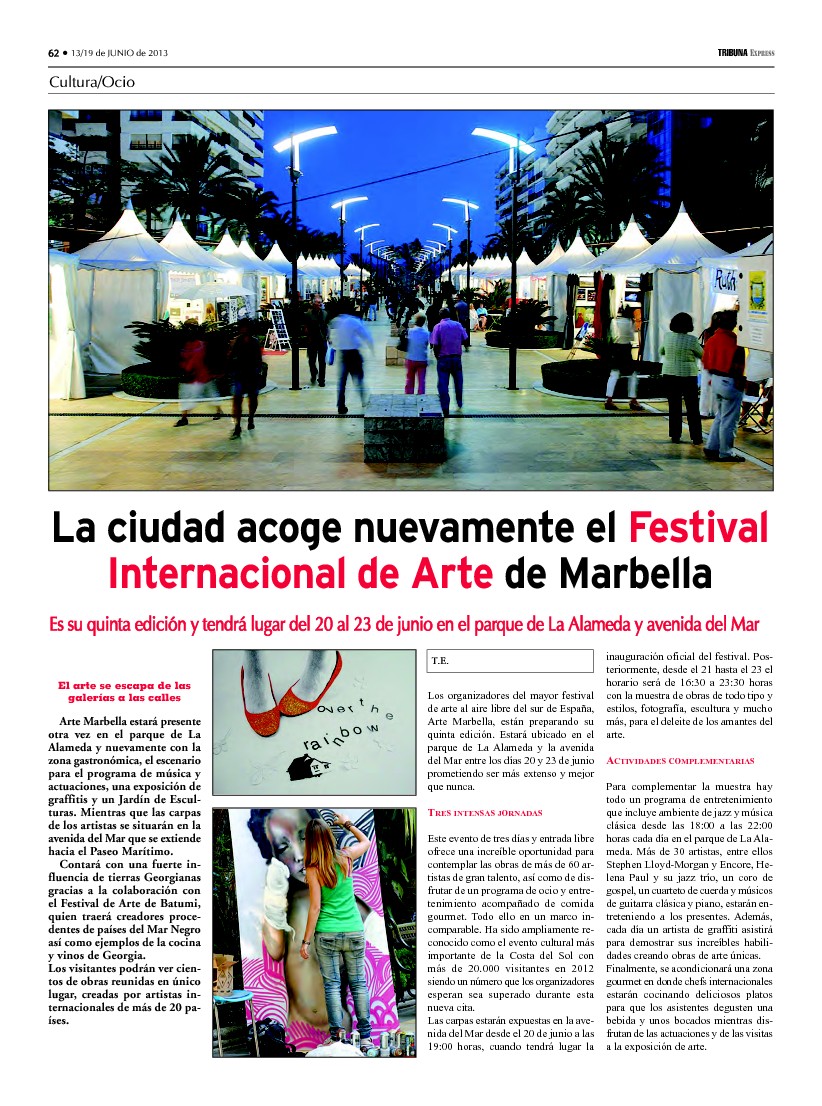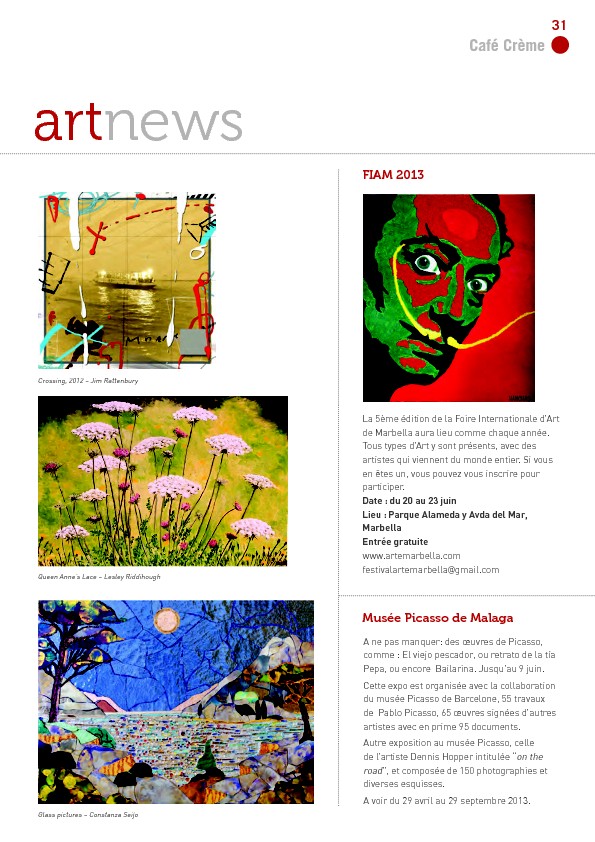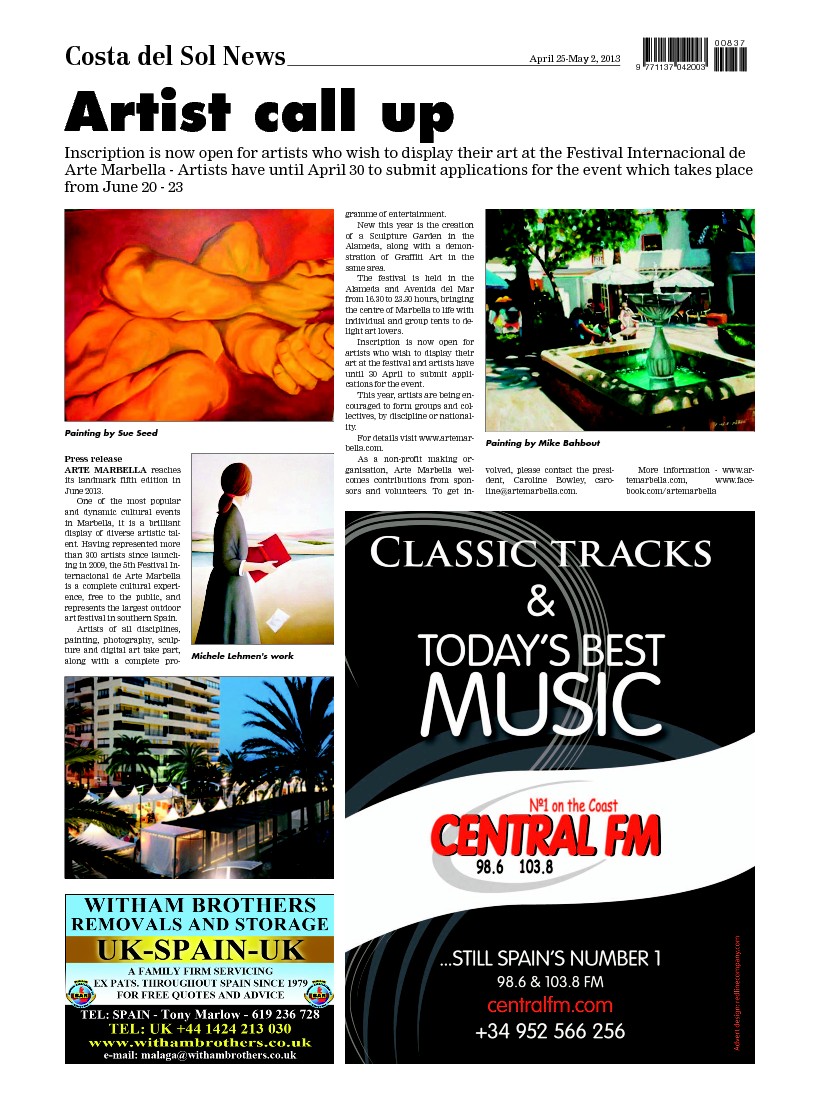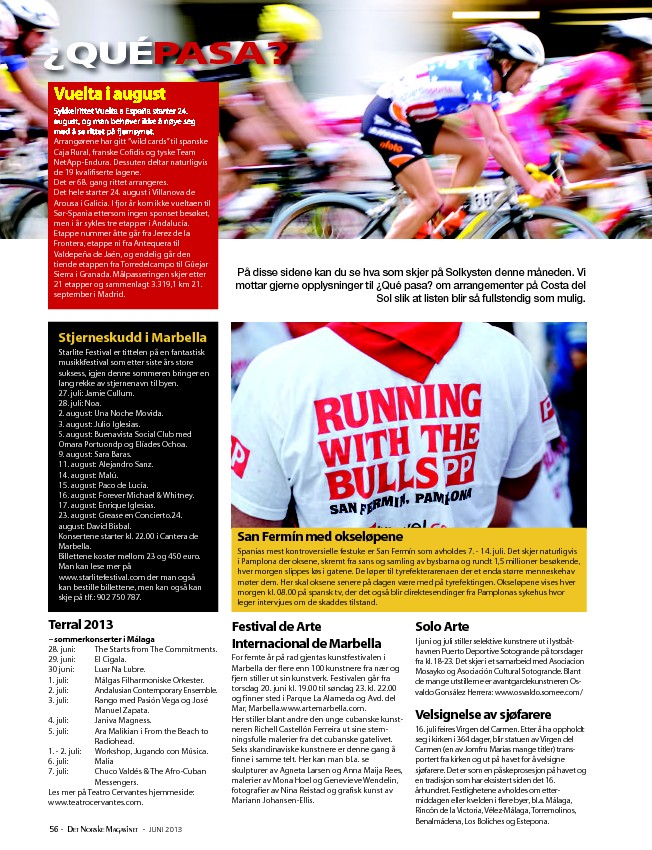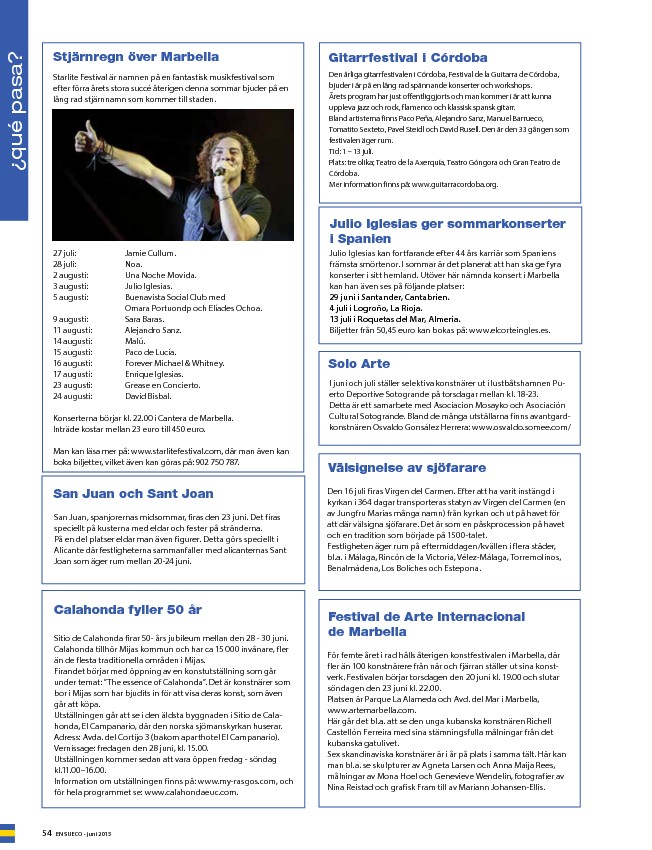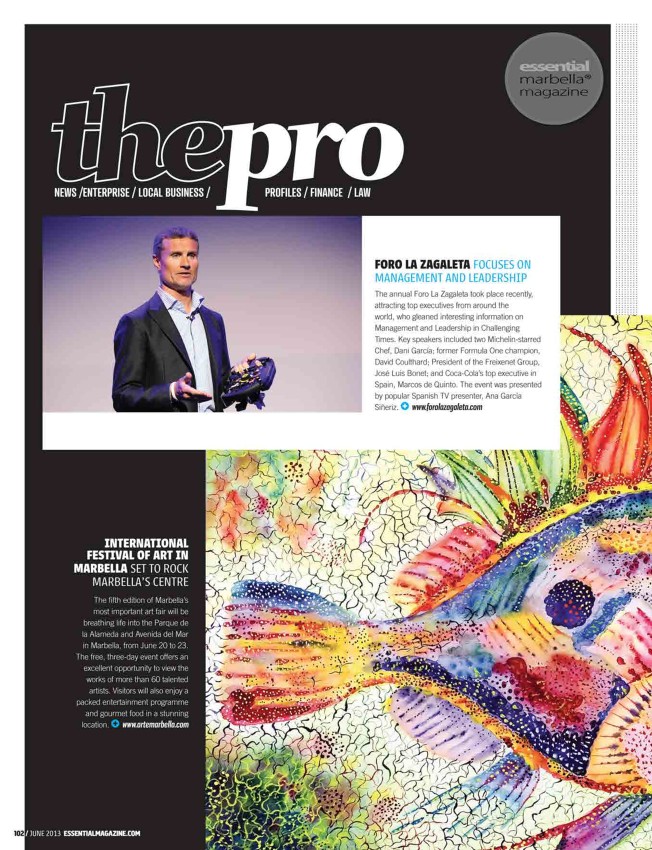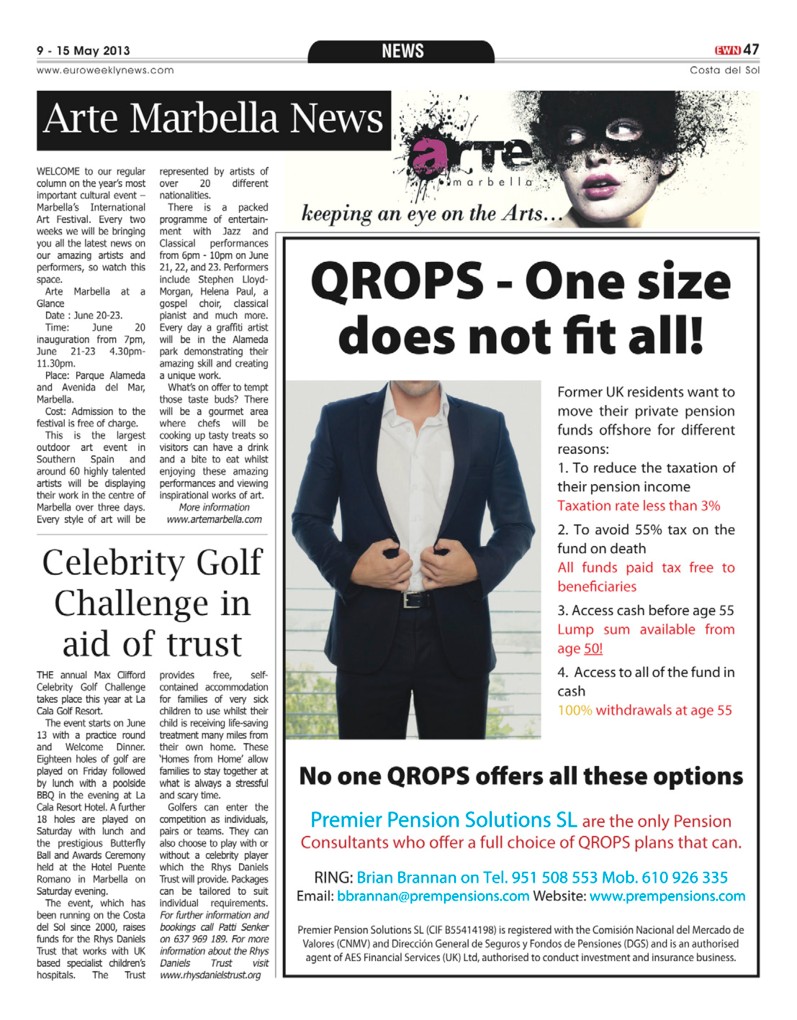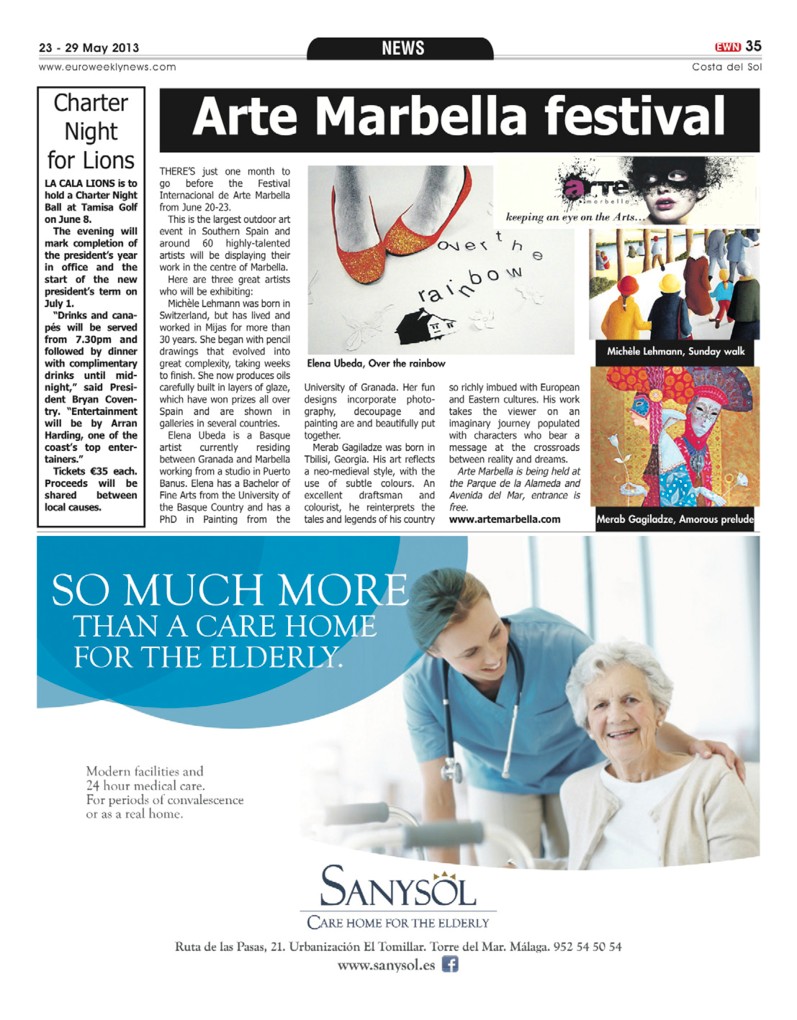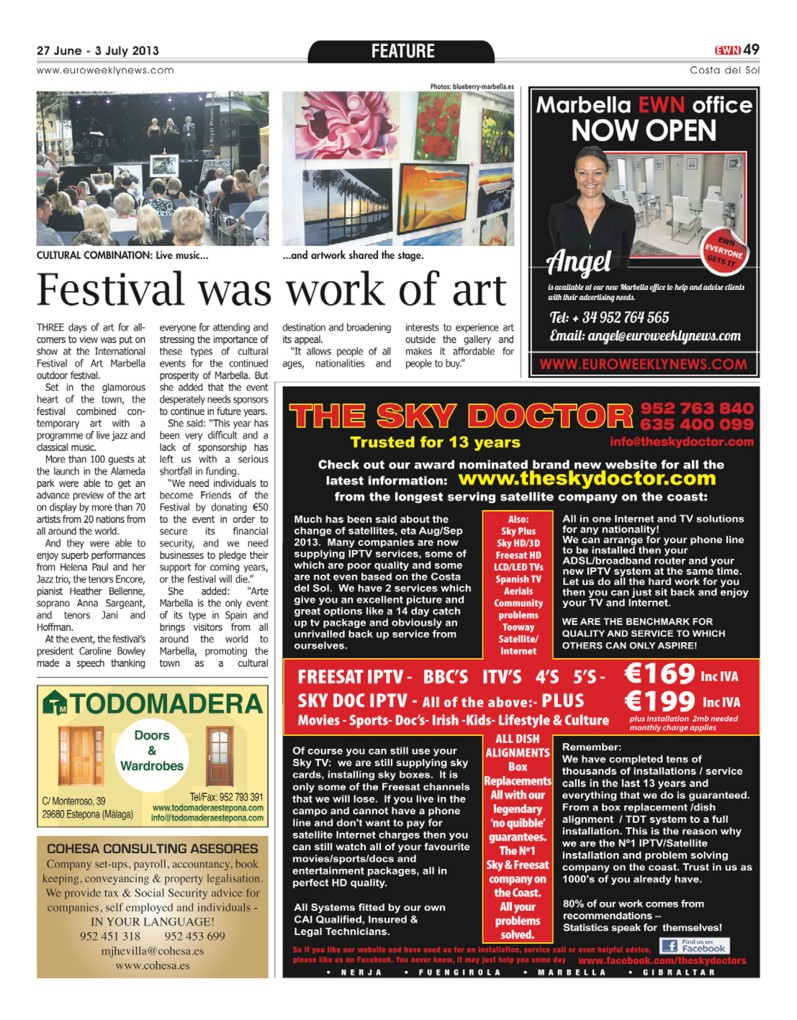 Marbella Art Festival
Press Releases
Organisers of Southern Spain's largest outdoor art festival, Arte Marbella, are preparing for their 5th edition. It will be held at the Parque de la Alameda and Avenida del Mar in Marbella, from 20th to 23rd June 2013 and promises to be bigger and better than ever.
This free, three day event offers an amazing opportunity to view the works of more than 60 talented artists, as well as enjoy a packed entertainment program and gourmet food in a stunning location. It is widely recognised as the Costa del Sol's most important cultural event, with over 20,000 visitors in 2012 and organisers expect even more people to attend the landmark 5th edition.
Tents will line the Avenida del Mar on 20th June 2013 from 19.00 for the festival's official inauguration. Then from 21st to 23rd June it will be open to all from 16.30 to 23.30 displaying paintings of all styles, photography, sculpture and more to delight art lovers. Visitors will be able to see several hundred works in just one place, created by International artists from more than 20 countries. Offering a more relaxed way of viewing art is hoped to inspire experts and novices alike to get engaged with the arts and support their local artists.
In addition to the exhibition there is a packed programme of entertainment with a Jazz and Classical theme from 18.00-22.00 every day in the Parque de la Alameda. Over 30 performers including Stephen Lloyd-Morgan and Encore, Helena Paul and her jazz trio, a gospel choir, string quartet, classical piano and guitar players will entertain the crowds. Every day a graffiti artist will also be demonstrating their amazing skill and creating unique works of art.
A gourmet area in the Alameda Park will feature International chefs cooking up tasty treats, allowing visitors to enjoy a drink and a bite to eat whilst enjoying these amazing performances and viewing inspirational works of art.
There will also be a strong Georgian influence thanks to the collaboration with Batumi Art Festival bringing artists from the Black Sea countries, Georgian cuisine and wine.
Caroline Bowley, President and co-founder of Arte Marbella commented "It is amazing to reach our 5th year and be growing each and every time. It is a wonderful experience to be able to bring together so many talented, creative and passionate artists. Allowing them to display their art out of a gallery setting brings art to the wider world and offers affordable art for sale. We look forward to welcoming the Costa del Sol's residents and tourists to enjoy the art, entertainment and food."
TOTAL PR VALUE: 14,450€ (95 Online, 1 Radio, 24 Printed)