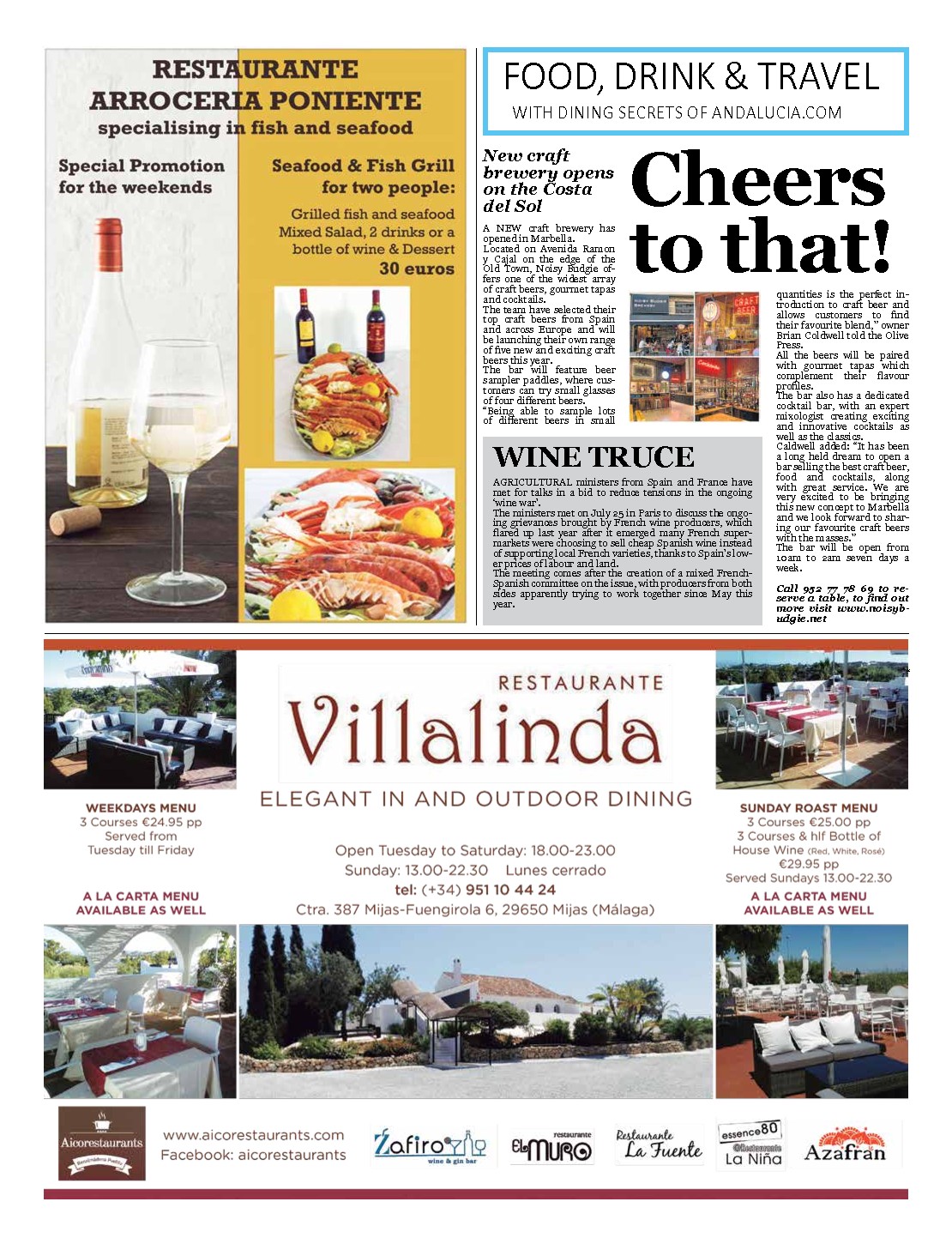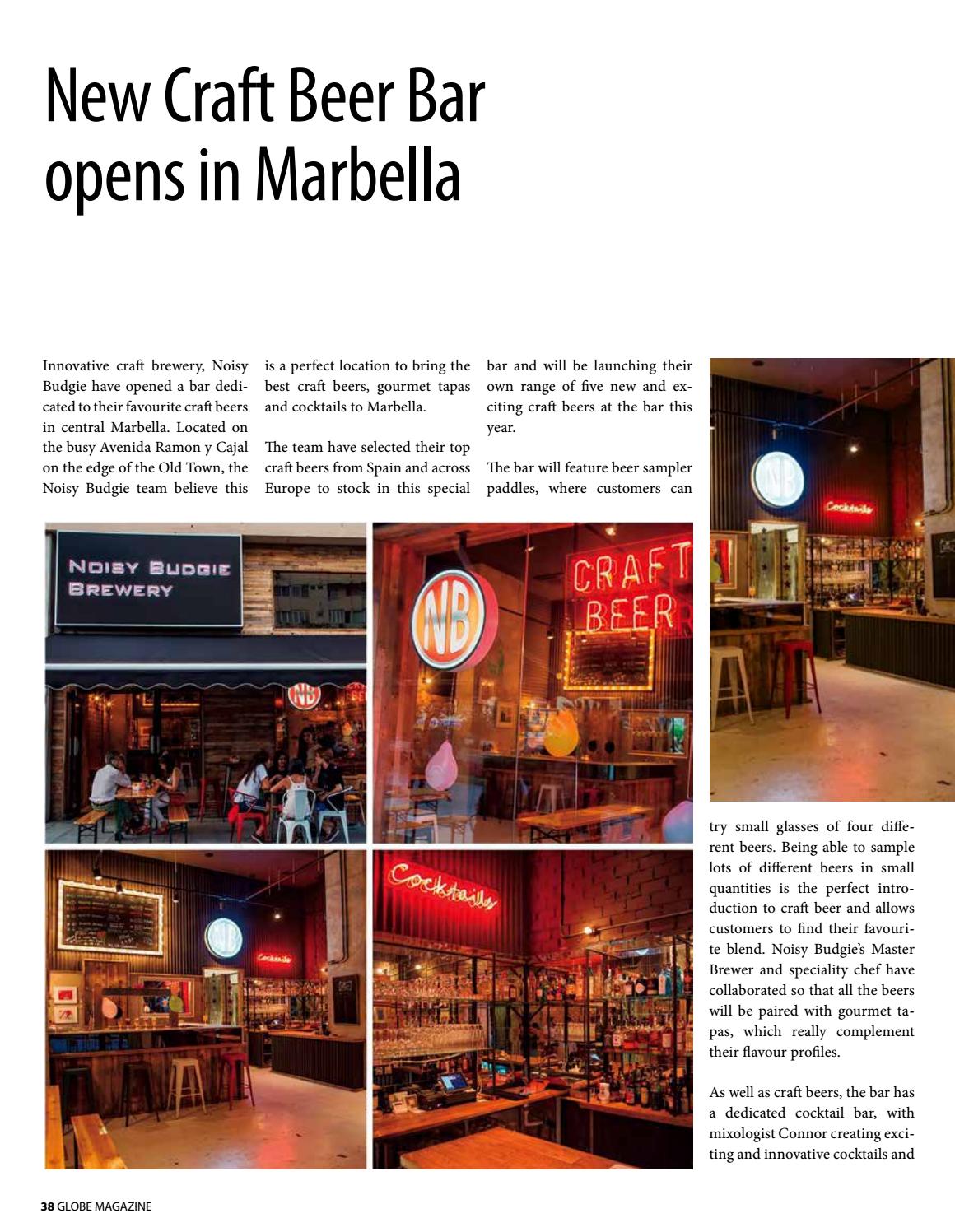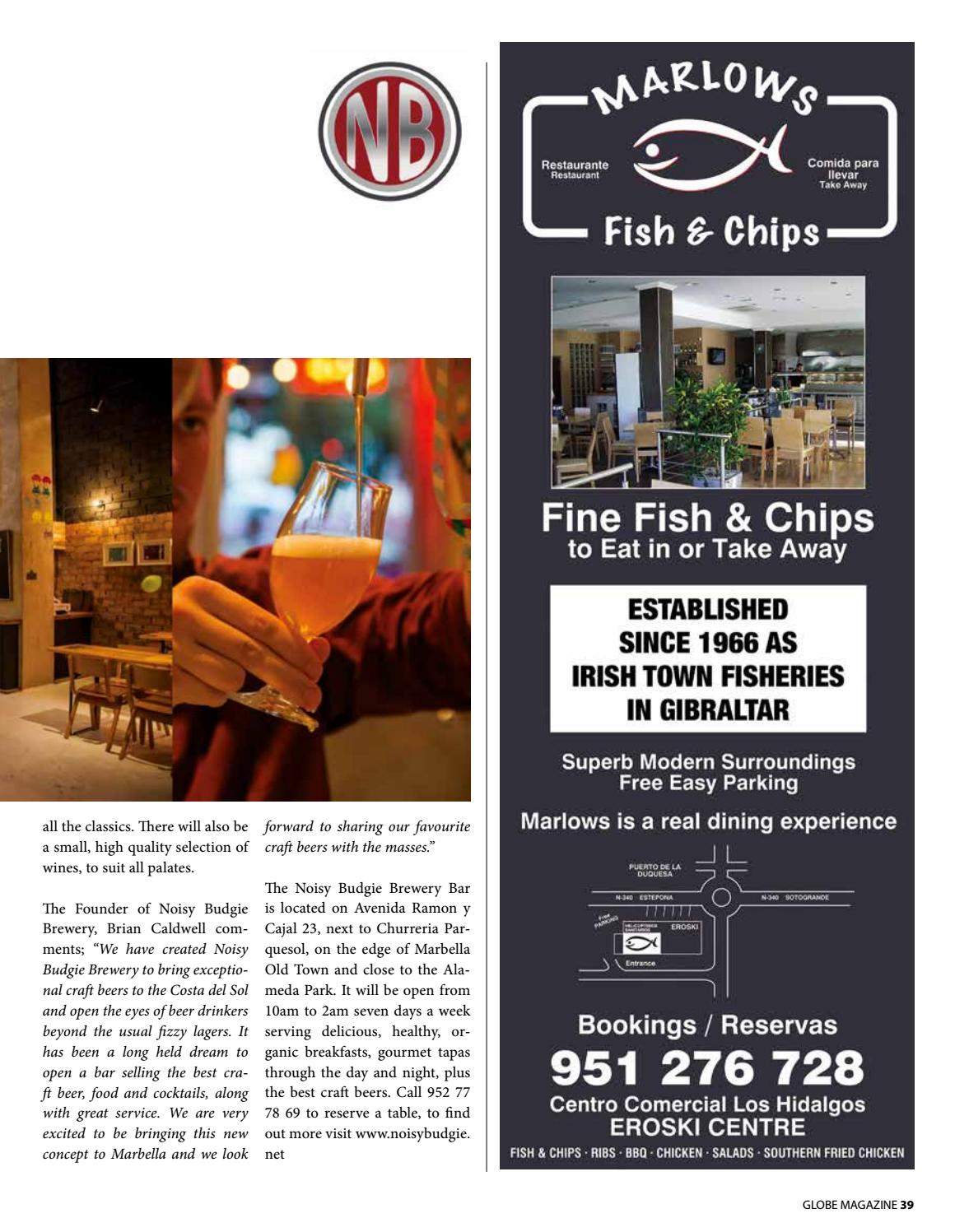 Noisy Budgie
Press Release
Innovative craft brewery Noisy Budgie have opened a bar dedicated to their favourite craft beers in central Marbella. Located on the busy Avenida Ramon y Cajal on the edge of the Old Town, the Noisy Budgie team believe this is a perfect location to bring the best craft beers, gourmet tapas and cocktails to Marbella.
The team have selected their top craft beers from Spain and across Europe to stock in this special bar and will be launching their own range of five new and exciting craft beers at the bar this year.
The bar features beer sampler paddles, where customers can try small glasses of four different beers. Being able to sample lots of different beers in small quantities is the perfect introduction to craft beer and allows customers to find their favourite blend. Noisy Budgie's Master Brewer and speciality chef have collaborated so that all the beers are paired with gourmet tapas, which really complements their flavour profiles.
As well as craft beers, the bar has a dedicated cocktail bar, with mixologist Connor creating exciting and innovative cocktails and all the classics. There are a small, high quality selection of wines, to suit all palates.
The Founder of Noisy Budgie Brewery, Brian Caldwell comments; "We have created Noisy Budgie Brewery to bring exceptional craft beers to the Costa del Sol and open the eyes of beer drinkers beyond the usual fizzy lagers. It has been a long held dream to open a bar selling the best craft beer, food and cocktails, along with great service. We are very excited to be bringing this new concept to Marbella and we look forward to sharing our favourite craft beers with the masses."
The Noisy Budgie Brewery Bar is located on Avenida Ramon y Cajal 23, next to Churreria Parquesol, on the edge of Marbella Old Town and close to the Alameda Park. It is open from 10am to 2am seven days a week serving delicious, healthy, organic breakfasts, gourmet tapas through the day and night, plus the best craft beers. Call 952 77 78 69 to reserve a table, to find out more visit www.noisybudgie.net
PR Value: 1350€