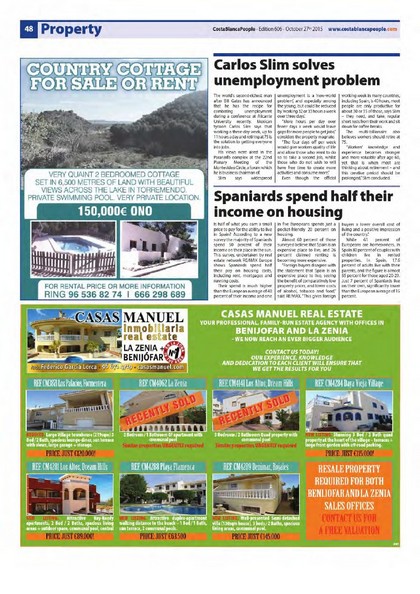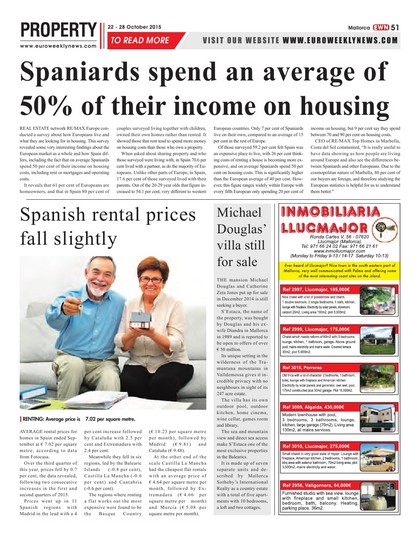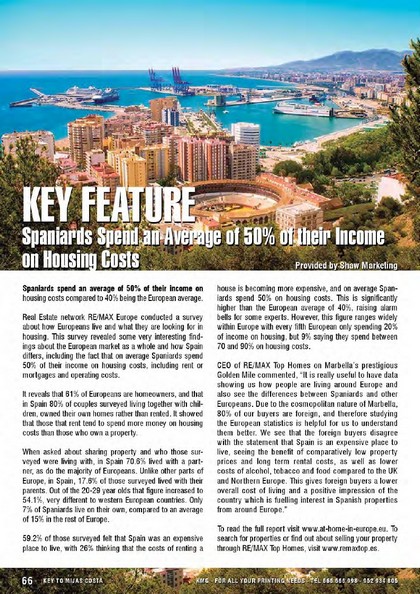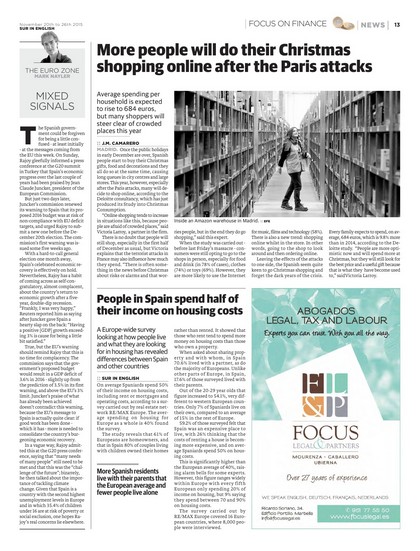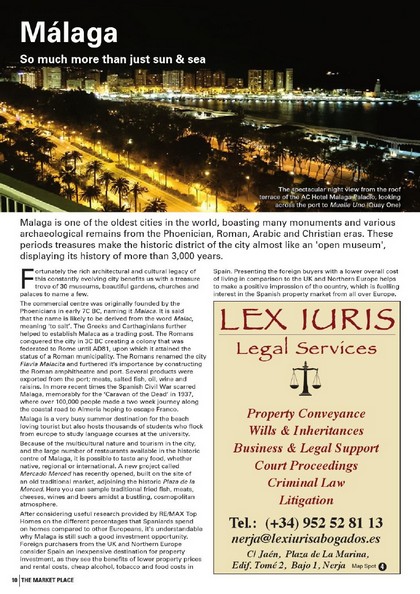 Remax Top Homes
Press Release
Real Estate network RE/MAX Europe conducted a survey about how Europeans live and what they are looking for in housing. This survey revealed some very interesting findings about the European market as a whole and how Spain differs, including the fact that on average Spaniards spend 50% of their income on housing costs, including rent or mortgages and operating costs.
It reveals that 61% of Europeans are homeowners, and that in Spain 80% of couples surveyed living together with children, owned their own homes rather than rented. It showed that those that rent tend to spend more money on housing costs than those who own a property.
When asked about sharing property and who those surveyed were living with, in Spain 70.6% lived with a partner, as do the majority of Europeans. Unlike other parts of Europe, in Spain, 17.6% of those surveyed lived with their parents. Out of the 20-29 year olds that figure increased to 54.1%, very different to western European countries. Only 7% of Spaniards live on their own, compared to an average of 15% in the rest of Europe.
59.2% of those surveyed felt that Spain was an expensive place to live, with 26% thinking that the costs of renting a house is becoming more expensive, and on average Spaniards spend 50% on housing costs. This is significantly higher than the European average of 40%, raising alarm bells for some experts. However, this figure ranges widely within Europe with every fifth European only spending 20% of income on housing, but 9% saying they spend between 70 and 90% on housing costs.
CEO of RE/MAX Top Homes on Marbella's prestigious Golden Mile commented, "It is really useful to have data showing us how people are living around Europe and also see the differences between Spaniards and other Europeans. Due to the cosmopolitan nature of Marbella, 80% of our buyers are foreign, and therefore studying the European statistics is helpful for us to understand them better. We see that the foreign buyers disagree with the statement that Spain is an expensive place to live, seeing the benefit of comparatively low property prices and long term rental costs, as well as lower costs of alcohol, tobacco and food compared to the UK and Northern Europe. This gives foreign buyers a lower overall cost of living and a positive impression of the country which is fuelling interest in Spanish properties from around Europe."
To read the full report visit www.at-home-in-europe.eu. To search for properties or find out about selling your property through RE/MAX Top Homes, visit www.remaxtop.es
Online Results
PR Value: 2200€