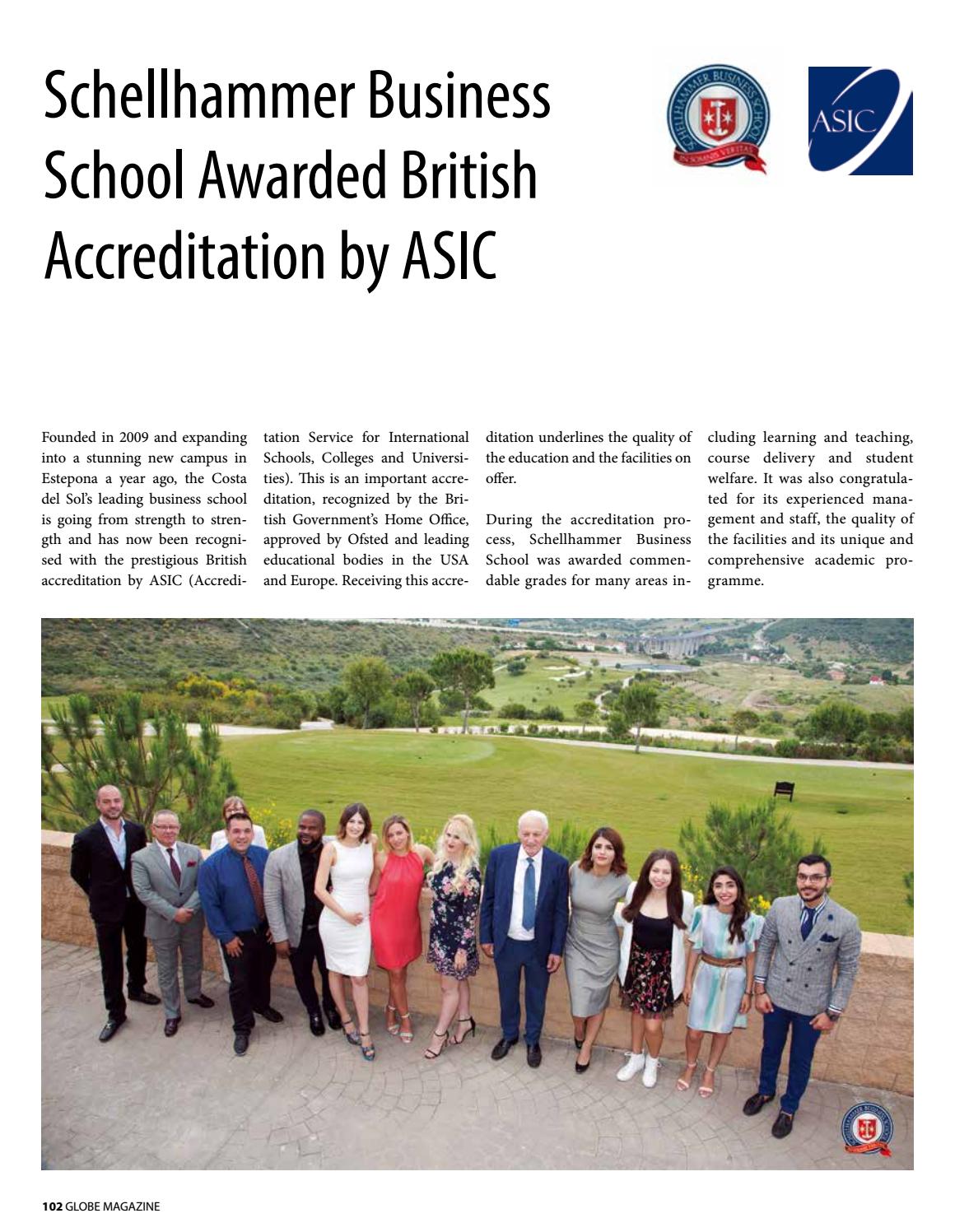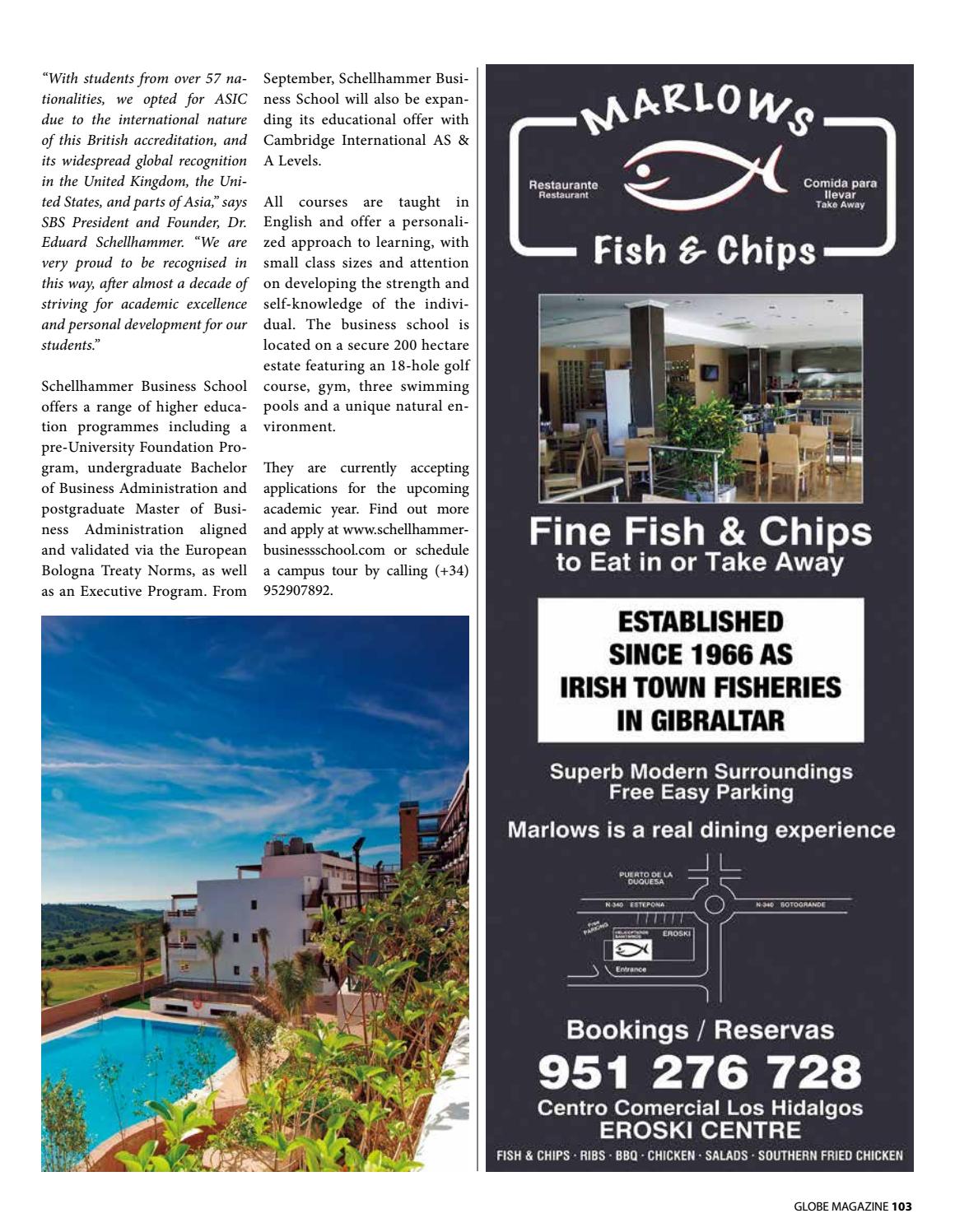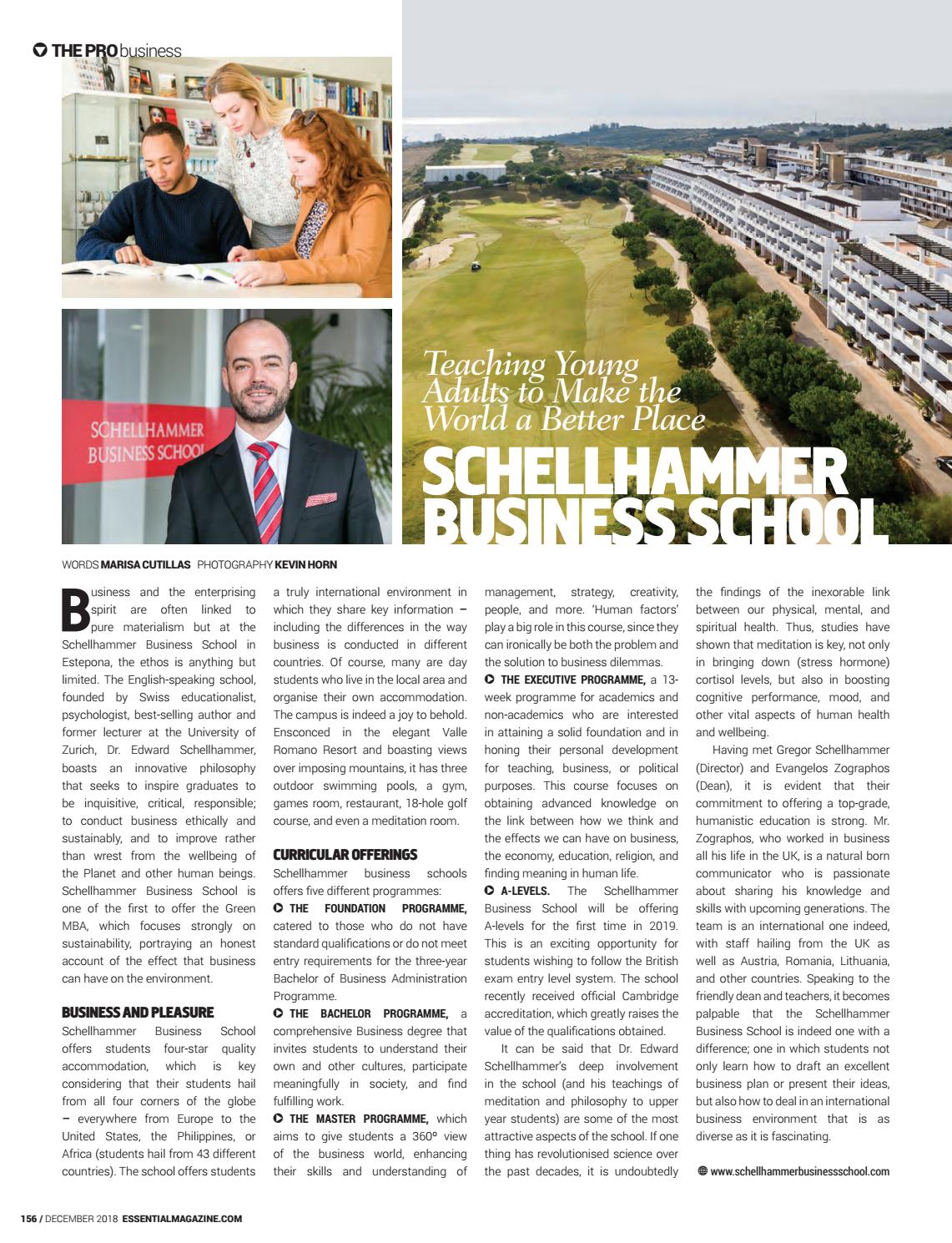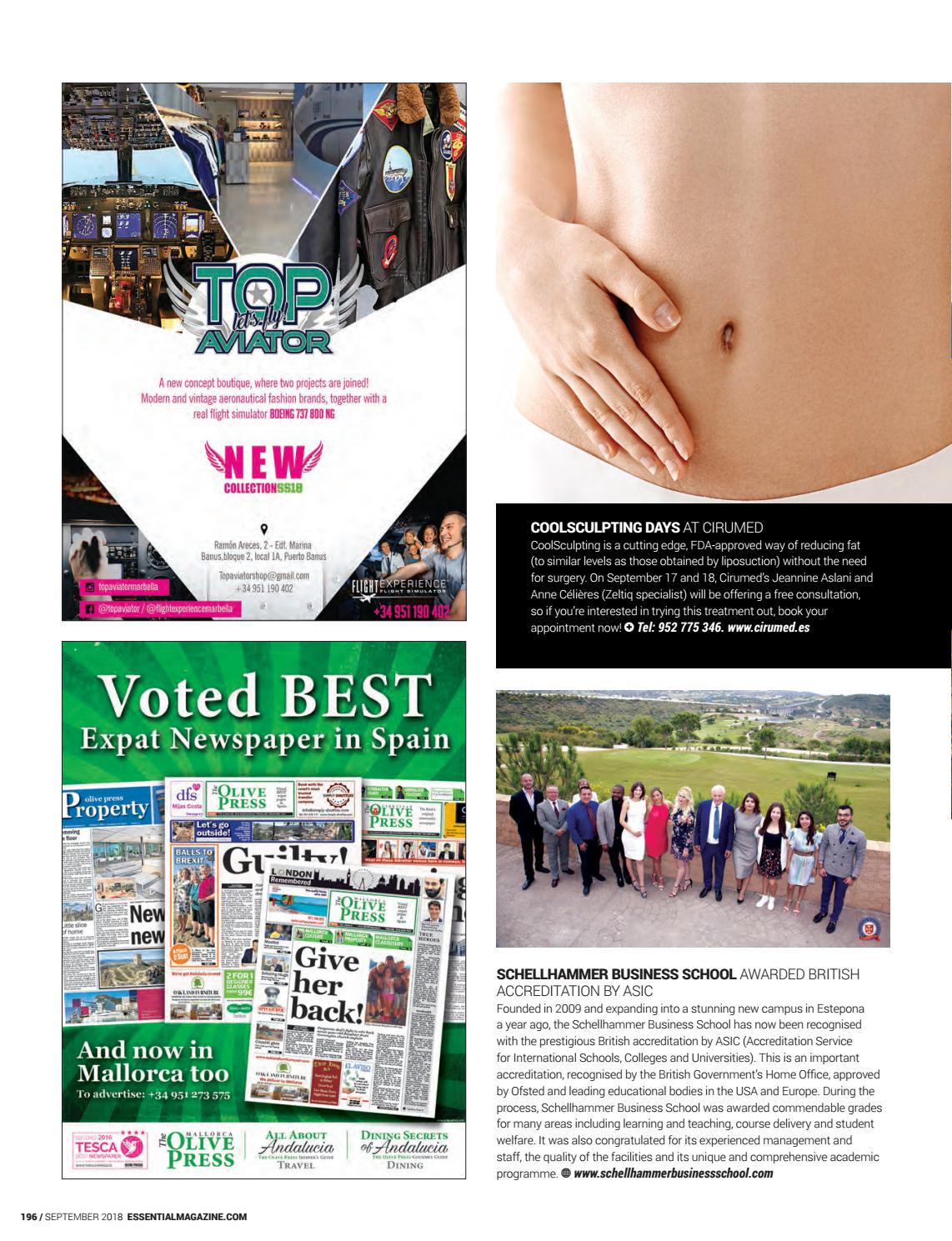 Schellhammer Business School
Press Release
Schellhammer Business School Awarded British Accreditation by ASIC
Founded in 2009 and expanding into a stunning new campus in Estepona a year ago, the Costa del Sol's leading business school is going from strength to strength and has now been recognised with the prestigious British accreditation by ASIC (Accreditation Service for International Schools, Colleges and Universities). This is an important accreditation, recognised by the British Government's Home Office, approved by Ofsted and leading educational bodies in the USA and Europe. Receiving this accreditation underlines the quality of the education and the facilities on offer.
During the accreditation process, Schellhammer Business School was awarded commendable grades for many areas including learning and teaching, course delivery and student welfare. It was also congratulated for its experienced management and staff, the quality of the facilities and its unique and comprehensive academic programme.
"With students from over 57 nationalities, we opted for ASIC due to the international nature of this British accreditation, and its widespread global recognition in the United Kingdom, the United States, and parts of Asia," says SBS President and Founder, Dr. Eduard Schellhammer. "We are very proud to be recognised in this way, after almost a decade of striving for academic excellence and personal development for our students."
Schellhammer Business School offers a range of higher education programmes including a pre-University Foundation Program, undergraduate Bachelor of Business Administration and postgraduate Master of Business Administration aligned and validated via the European Bologna Treaty Norms, as well as an Executive Program. From September, Schellhammer Business School will also be expanding its educational offer with Cambridge International AS & A Levels.
All courses are taught in English and offer a personalized approach to learning, with small class sizes and attention on developing the strength and self-knowledge of the individual. The business school is located on a secure 200 hectare estate featuring an 18-hole golf course, gym, three swimming pools and a unique natural environment.
They are currently accepting applications for the upcoming academic year. Find out more and apply at www.schellhammerbusinessschool.com or schedule a campus tour by calling (+34) 952907892.
TV Interview – Mi Marbella – 10/08/18
Radio Interview – Talk Radio Europe – 05/08/18
PR Value: 1765€