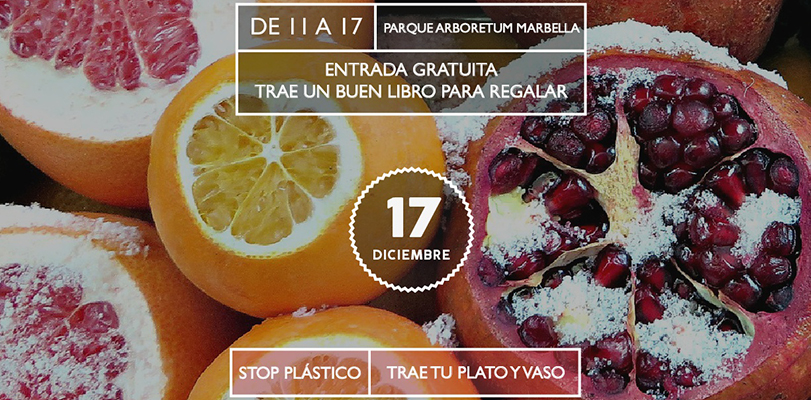 Winter Fair at Arboretum Marbella
Environmental charity Arboretum Marbella are holding a very special Winter Fair on Sunday 17th December with stalls, special activities, live music and an introduction to their new project "Suerte de Tierra". There will be stalls where you can buy last minute Christmas gifts and organic produce, a kids' zone from Marbella nursery Coleta, food and drink to buy and guided tours of the park. The event will take place in the stunning surroundings of Arboretum's Edible Gardens for an afternoon surrounded by nature and festive fun.
There will be a programme of music and dance through the day starting at 1pm with a dance workshop and a performance from the group Mita Mita at 1.30. At 3pm there is a theatre workshop entitled "Improvisation in nature", you take part or just watch the show. Finally, at 3.30pm, kids and adults alike can participate in dances dedicated to the earth, life and peace.
This magical event is free of charge, although donations are very welcome and attendees are asked to bring a book to donate. The organisers want to stop the use of plastic, so are asking guests to bring their own plate, glass and cutlery if they want to try the delicious seasonal, organic food which will be available to buy.
Come and join Arboretum Marbella at this community event in the stunning setting of the charity's organic allotments, celebrate local artisans, enjoy nature and learn about principles of sustainability.
Location – Arboretum Marbella is situated at Finca El Trapiche, at 1.5 km from the city centre of Marbella and near the main bus station. Get directions