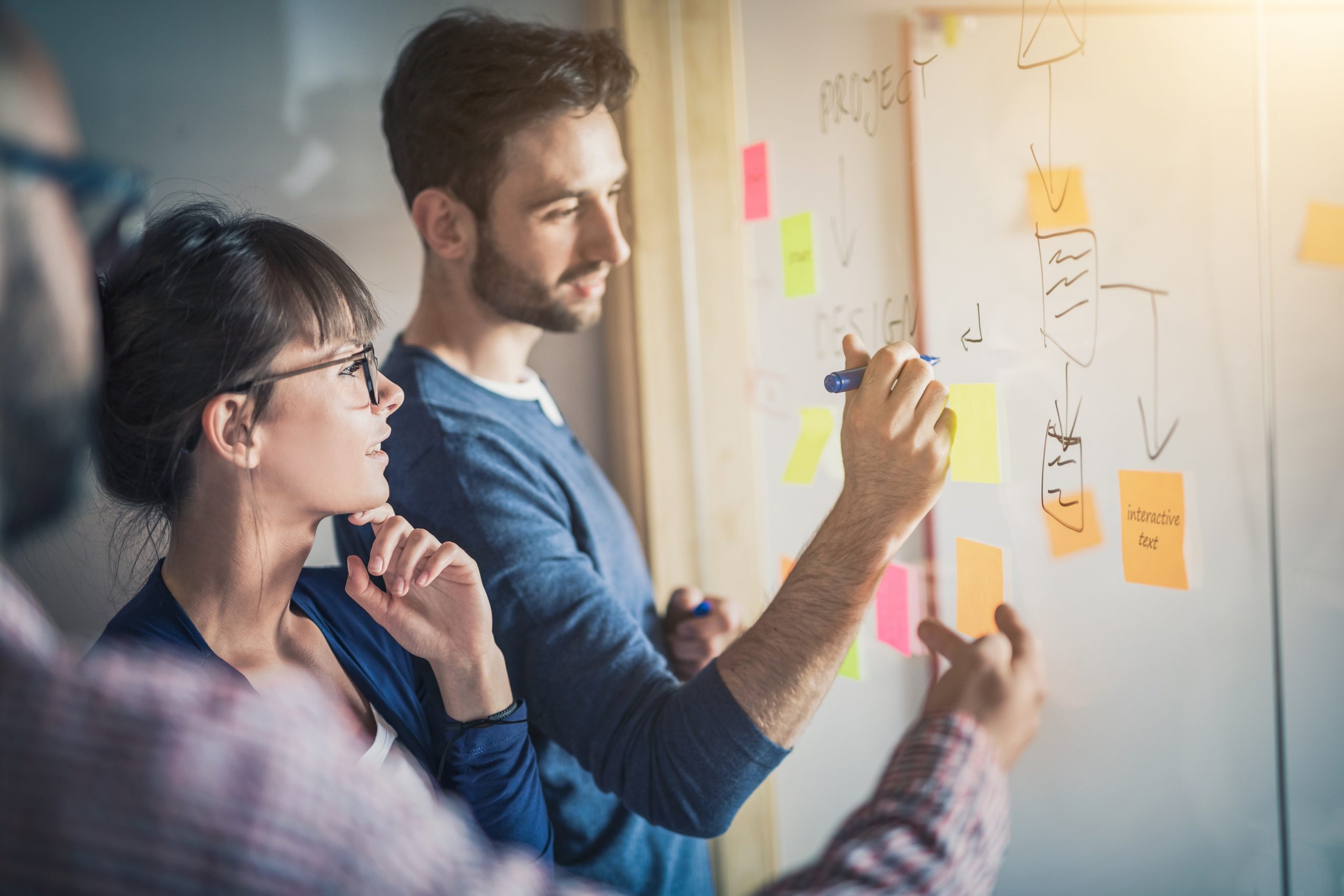 Brainstorming to reveal great marketing ideas
If you are stuck on a particular problem, looking to take your business in a different direction, or just want to generate new ideas and avoid becoming stale or tired as a brand, a brainstorming session could be just what you need.
What is brainstorming?
It is a creative technique which you do in a group to find a solution to a problem, or come up with new ideas or strategies for your business. Brainstorming is a fantastic way to open your mind to new ideas and find innovative paths to take with your business.
Who should you brainstorm with?
If you are an solopreneur, you'll need to get a good friend, family member, trusted business contact or mentor involved with the brainstorming session. It is good to have a number of people there with different experiences and perspectives, as this can stimulate more ideas and lead to more interesting results and discussions.
If you have a team, get them all involved and make sure they can speak freely and tell you where they think things are going wrong. Junior staff members, or those with a customer facing role can have a very different perspective from Management or Board Members. By involving many different people you may come up with some surprising revelations to incorporate into your strategy, which your team members didn't feel comfortable to bring to you during the normal working day.
If you can involve clients that gives you another very different and powerful voice, as they have experience of your brand in a direct way and probably haven't had the opportunity to feedback. Perhaps you could invite members of your loyalty scheme to participate, or ask your social media fans or followers to get involved. They will have insights which are very difficult for you to see from within your business.
Outside providers or collaborators such as suppliers and marketing agencies are also useful to invite, as they represent a different perspective and a specific skill set.
How often should you brainstorm?
You can use the technique whenever faced with a problem, or whenever a new project is about to begin. Brainstorming is also recommended as part of annual planning sessions and also within team building sessions, to allow your team members and stakeholders to have their voice heard.
How to make the most of a brainstorming session?
In order to make this tool work well for you, we suggest that you follow these steps and recommendations –
Choose the participants carefully to have a cross section of people in different parts of your organisation, with distinct personalities and ideas, who are not afraid to speak up.
Ensure that you have a brainstorming session leader who can direct the session, and write up the ideas onto a white board or flip chart
Start the session with a clear brief, explaining the participants what you want to achieve from the exercise
Tell everyone to feel free to say anything that comes into their mind – no idea is a bad idea in brainstorming and ask everyone to be supportive and positive about ideas that come up
Make the sessions short and sweet, a maximum of 30 minutes is best so that people can really focus
Don't be afraid of silences, allow people thinking time
Take the ideas that have come out of the session and work in groups to develop them further and put them into action – don't just let great ideas and insights languish on the flipchart.
How can we help?
If you are struggling to generate ideas, or don't feel comfortable to lead a brainstorming session for your own company, Shaw Marketing Services can come in and support you.
As outsiders with marketing expertise we can offer different perspectives and offer practical ideas on how to improve things for your business. We can also facilitate and lead brainstorming sessions and find that people tend to feel more comfortable opening up to us than to the big boss.
We are also happy to offer a free 30 minute brainstorming session by phone for any company looking for ideas and inspiration on how they can effectively market their business. To arrange your free consultation, or find out more about what we can do for you, please contact us today.