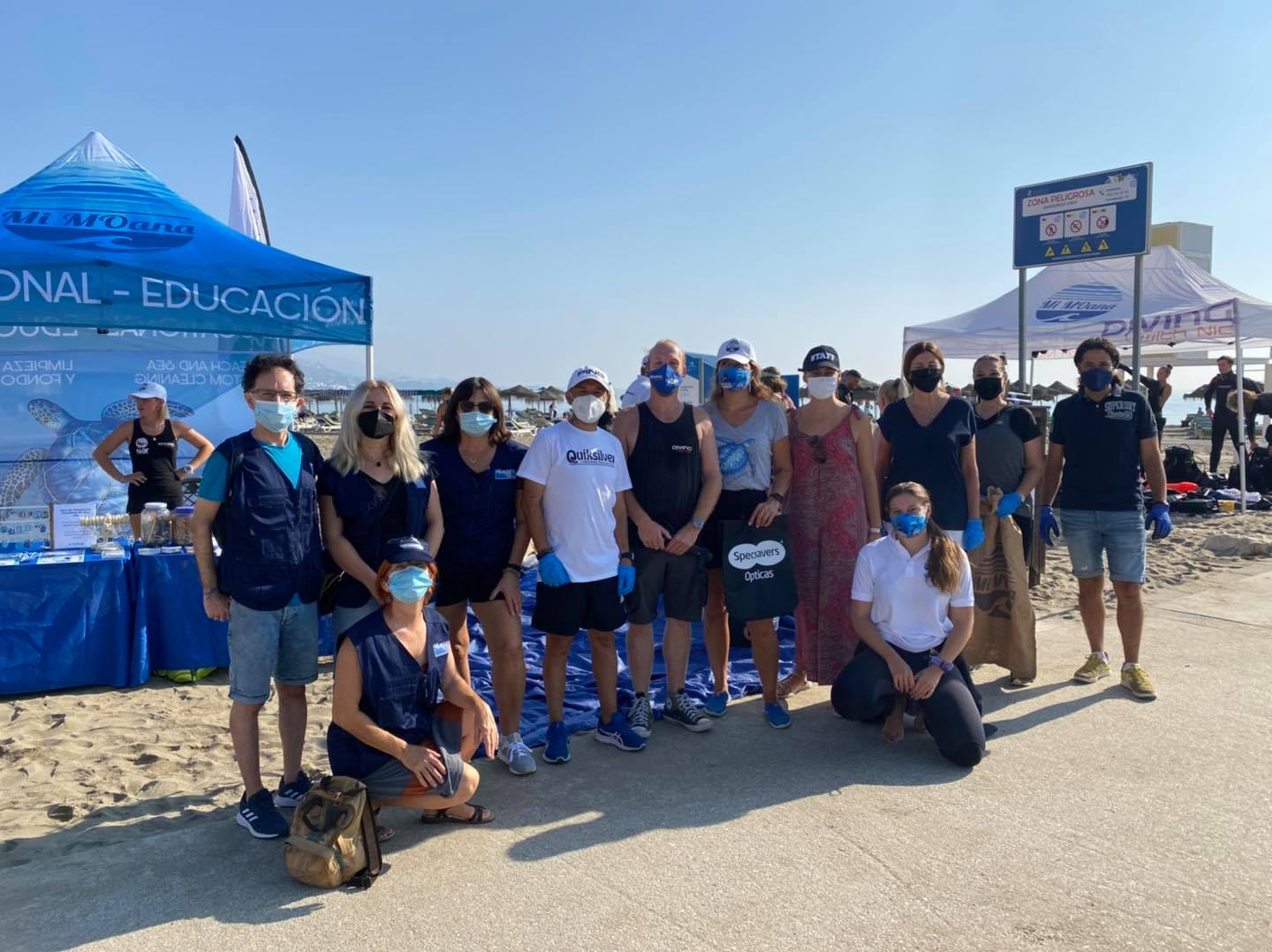 200kg of rubbish collected for International Coastal Clean-Up Day
VOLUNTEERS and divers have united to clear 200kg of rubbish from the beach and ocean in Fuengirola.
On Saturday 18th September, environmental charity Mi Moana, with the support of Diving with Nic, Specsavers Ópticas Fuengirola and the Fuengirola Town Hall, brought together a team of more than 150 people to collect the rubbish and stop it damaging the ocean and marine wildlife.
The volunteers met at Fuengirola's Pier T on International Coastal Clean-Up Day, and during just a few hours, collected 90kg of rubbish from the ocean and 110kg from the beach.
The Environmental Department from the Town Hall, Ecoembes, the Instituto de Oceanografía, Gestagua, Red Cross, and Hotel Illunion joined forces for this event, alongside Mi Moana and their sponsors, in order to educate people about environmental topics, as well as collect as much rubbish as possible.
Rosanna Bergquist from Specsavers Ópticas Fuengirola attended the event as part of the store's environmentally friendly bag swap campaign, which ran throughout September. They gave away 60 reusable bags to Mi Moana volunteers, encouraging them to make the switch from plastic bags. She commented, "As sponsors of Mi Moana it was a pleasure to attend this great event. It was so well organised, with all participants receiving gloves and buckets to pick up as much rubbish as possible – I look forward to attending more. It's incredible how much waste and rubbish there is lying in plain sight when you start looking."
Environmental association Mi Moana has been created to protect the ocean. They have committed to organise one beach and underwater clean-up per month and educate the next generation, helping them reduce their impact on their environment. Their next event will take place on Saturday 16 October on Royal Beach Calahonda and will be a fun, pirate themed event, perfect for all the family.
Mi Moana's co-founder Nikky Wegloop explains why the work they are doing is so important, "It's vital that we make changes to protect our planet. During our events we don't simply pick up litter, but also educate the volunteers to help them change their attitude towards waste and our planet. We're so proud of all our volunteers, and our divers from Diving with Nic who are identifying the problems with waste in our oceans and getting out there to solve them. Our educational programme is being released soon, to increase understanding about the big, big problem our society is facing and how quickly we need to take action."
Find out more about Mi Moana by visiting www.mimoana.org. There are Specsavers Ópticas stores in Marbella and Fuengirola on the Costa del Sol. Visit www.specsavers.es to find your nearest store.