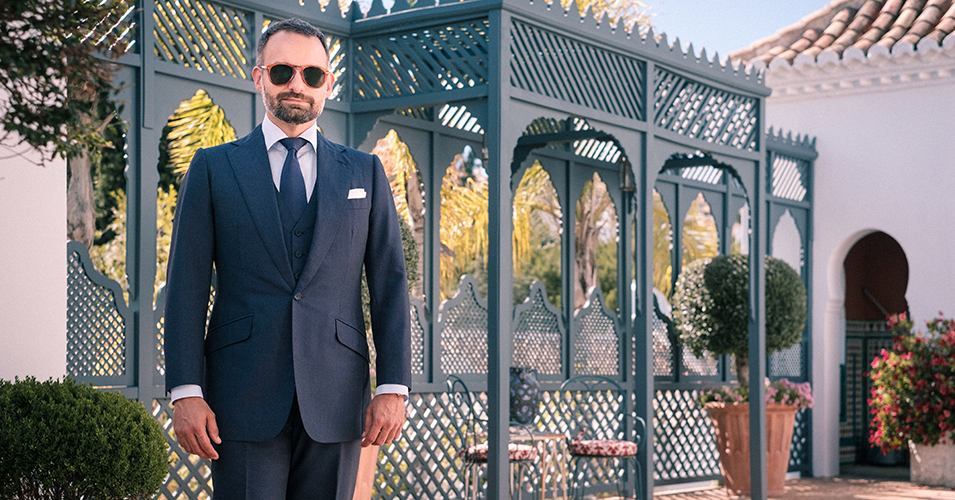 Afterwork networking and men's tailoring showcase
On the 1st of December businessmen and women on the Costa del Sol are invited to attend a relaxed afterwork networking event at WeCowork in San Pedro. From 6pm to 8pm there will be an opportunity to make new contacts, have a few drinks, promote your business and see the facilities at the coworking centre.
Tailor and bespoke menswear designer Oscar Udeshi will also be there to explain the process of having bespoke clothing made for you. He will be bringing a range of shirts, jackets, jeans and khaki trousers in different colours, cuts and fabrics along with a selection of collars, cuffs, buttons and more which can be specified when you buy a bespoke or made-to-measure piece. This is a great opportunity to find out about the process, ask your questions, touch and experience the clothing and meet the designer himself.
"How we dress affects how we are perceived, which is particularly important in a work environment. It's definitely a case of dressing for success!", explains tailor Oscar Udeshi. "The return to the office has seen business people turning their back on the casual work-from-home clothing of lockdown. People are dressing up more and some are positively looking forward to wearing a suit again, even a tie, something I have not seen for a long time. Even if a suit and tie is a step too far, men want to wear a jacket, smart trousers, and a nice shirt at the very least. For women it is separates, more tailored, smarter clothing and even heels.
It's great to see so many people embracing the work wardrobe once more after COVID. This seemed like the perfect time to introduce the Costa del Sol business community to the options for tailored clothing which is both smart and comfortable, reflects their personality and tastes and will be sure to make the right impression with their potential clients or collaborators. I invite anyone interested in the options for tailored clothing to come to the event and find out more, while enjoying an after-work drink and networking."
WeCowork is a business hub in San Pedro, offering coworking space, networking, training and investment support for companies primed for growth. It has been set up to foster entrepreneurship and offers the ideal conditions for businesses to succeed. Options include hot desking, fixed desks and private offices all in a fantastic location, just minutes from the AP7 Toll Road in San Pedro. This month sees the launch of the Marbella Business Club and the event will be an opportunity to find out how they can help your business to succeed.
WeCowork is located on Urbanisation Cancela de la Quinta, Edificio 1, Local 1-2, 29670 Marbella. Entry to the event is free of charge, but prior registration is required as numbers are limited. Please email us to book your place.
To find out more about WeCowork visit www.wecowork.es, or visit www.udeshi.com to find out more about Udeshi tailoring.