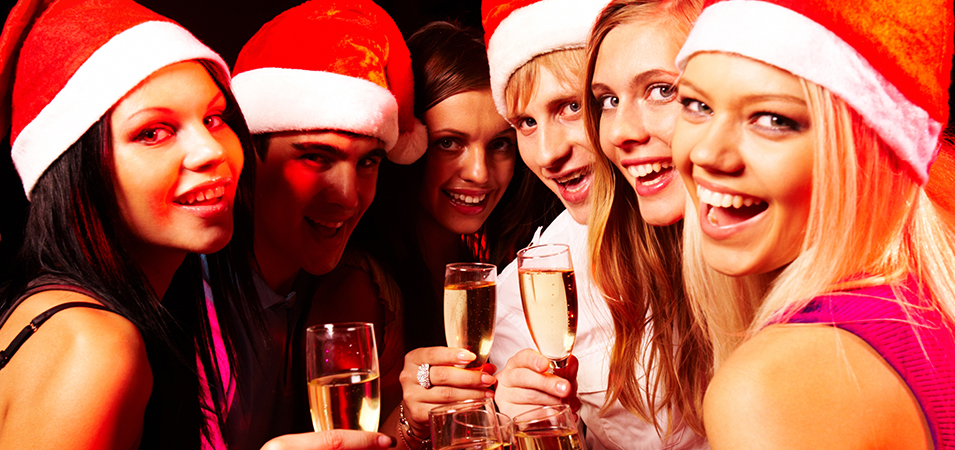 Christmas Celebrations for Small Businesses
Posidonia Banus were designing their Office Christmas Party Menus when they identified a problem for the vast majority of businesses on the Costa del Sol – their size means that they don't feel justified in having a Christmas party, or they can't get the atmosphere they need.
"This problem means that so many businesses are forgoing this great tradition and not celebrating their successes and motivating themselves and their team for the year to come. We think that Office Christmas Parties are important for businesses of all sizes and we wanted to do something to solve this problem" explained Silvia Korosi Feher, Posidonia's Marketing Manager. "We have come up with the idea of a Small Business Christmas Party, which is open to any business on the Costa del Sol with a team of five people or less, who want to have a fantastic party in a great atmosphere and mark the end of the 2018 working year the right way."
This special Christmas party for small business owners and sole traders will be held on Tuesday 11th of December from 6.30pm. It starts with a drinks reception and opportunity to network and share ideas with like-minded business owners. Following the networking drinks reception, guests will be seated for a three-course meal and will have the opportunity to choose to have a table just with their team members, or to share a table with other businesses, so no one needs to feel lonely.
The menu will be international and varied including a starter platter of smoked salmon, foie gras, tuna tartar and salad, followed by duck in hoisin sauce and a homemade turron cake, for a flavour of Spanish Christmas. Tickets for this Small Business Christmas Party are 35€ per person to include the welcome drink, meal and half a bottle of wine per person. Book your place by emailing info@posidoniabanus.com or calling 722 332 669.
Christmas Events at Posidonia
This is not all that's going on this Christmas at Posidonia! With a fantastic atmosphere and affordable packages, Posidonia is the ideal venue for your own Christmas party for your company, your colleagues or clients. There will be a Christmas workshop for the little ones and a very special New Year's Eve party with music from Cuban band Habana N Talla, a delicious four-course menu and the traditional champagne and grapes at midnight. Sign up to their newsletter by emailing info@posidoniabanus.com or follow them on Facebook to keep up to date with all their exciting events and plans.
Where is Posidonia?
You can find Posidonia next door to Iceland, on the site of the old Ambrosia Market. There is parking outside for clients and space for up to 150 inside.
Posidonia is a bar, restaurant and café open 7 days a week, offering delicious breakfasts, lunch deals, tapas and à la carte dinners. Stop by for live music, amazing events and party the night away, or simply chill out with a quality coffee. Whatever the time of day, or what you're looking for, you're welcome to hang out, relax and make yourself at home at Posidonia!