Confessions of a reluctant marketing entrepreneur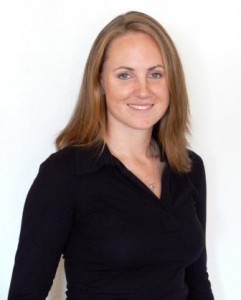 To celebrate Shaw Marketing Services' 15th Anniversary, we thought we'd look back on how our agency began. 
We asked our Marketing Director Georgina Shaw to share her story and explain how she started the business during the 2008 financial crisis, despite never thinking of herself as an entrepreneur.  
"I never thought that I would run my own business. I definitely saw myself as an employee more than as an entrepreneur. However, due to the crisis in Spain and a very supportive partner I reluctantly and nervously set up my own business in 2008. As we mark our 15th anniversary, it's amazing to think how we survived one of the world's worst recessions, got a raft of high profile customers on our books, are training people how to market themselves and were able to survive COVID. What an achievement! This is my story of being a reluctant entrepreneur and how we survived using a low risk, low investment strategy.
How it all began 
I was recruited from the UK to come and be the Communications Director of one of Marbella's leading marketing and PR companies. After resigning from my job and packing my bags I arrived in Marbella September 2007 to start a new life. I had 6 months working in this agency learning a huge amount about the local media and representing a range of interesting clients including a beach club, boutique hotel and even a football club. However it was clear that times were changing, as the agency experienced more problems being paid by their clients, there were less clients with significant budgets coming through the door and more small companies who couldn't afford the large retainers this agency needed. Sadly after 6 months they could no longer afford a Communications Director and they made the sensible move to get rid of me and downsize to stay in business.
This left me with a big decision to make. Would I leave Marbella and its faltering economy and return to London where I knew I could get a good job, or try and make it work here? I had fallen in love with the Costa del Sol (and met a wonderful man) and so I really wanted to stay, but I didn't think that the economy had the opportunities I needed to continue to grow professionally. My new partner had experience running his own business and the faith in me that I could go it alone, so with his support, one small copywriting job and lots of optimism and trepidation Shaw Marketing Services was born in April 2008.
A low risk strategy for a nervous entrepreneur
As I was really nervous of going into business and we were a product of the recession, we set up our business with a very low risk strategy. We decided we needed to be able to help the small businesses that I saw a conventional agency could not profitably support so we set up the following structure –
Working from home
Network of freelancers which could be turned on and off at will
Just one social security payment within the household so that we had few monthly payments
Using a name and a logo from my family's business (we were lucky to have this option)
Using barters to secure promotion – swapping a leaflet design from a designer for copywriting for him, offering free promotion to the organiser of a business fair in exchange for a stand
Using networking – online and offline to establish a reputation without significant costs. I didn't pay to join a networking organisation, instead I offered my services as part of the committee as a blog writer and got free events and membership as a result
Created a simple website ourselves at no costs
Used the computers and systems we already had to run the business
Set-up costs – 100€ to print some flyers, 200€ on attending networking events, 60€ to host the website
Playing the long game
The virtually non-existent set-up costs meant that we could start slowly. We maintained a 500€ per month copywriting job, supplemented with other copywriting for a travel website and then after a few months of networking we got our first "proper" marketing client – property management company HomeCareontheWeb. They wanted our help with writing their newsletters, developing their website content, running PR campaigns locally and in the UK and we worked with them for over 10 years. 
From there we steadily grew our client list, whilst attending every networking event possible. I started to build a loyal network of other business people who believed in me. They started to spread the word and recommend me to their contacts and clients. However, as a reluctant entrepreneur, it took me a long time to feel confident going out to get business and talking about money. I was suffering from imposter syndrome in a big way and felt surprised when people took me seriously as a company owner. But my partner Andy got me through my wobbles and the great response from clients and fellow entrepreneurs really helped build my confidence and allow me to be more forceful and believe in my abilities. 
It did not happen overnight and felt frustratingly slow sometimes. But, because we had no overheads and a small amount of steady income coming in we were able to be patient. Within a year of networking flat out, we started to get a really good reputation and client referrals. Thanks to SEO and lots of blogging, our website started ranking really well for niche terms like Costa del Sol PR and Marbella Marketing, and that began to attract more enquiries from outside our network as well. People were treating me as an entrepreneur and we were getting great feedback, so it was time to start thinking and acting like an entrepreneur as well! 
To grow or not to grow – that is the question
As we started to earn more money it was tempting to get bigger and several times we nearly contracted a full time member of staff and premises, but pulled back at the last minute. We realised that using freelancers and working from a home office were two things that made us what we are and didn't want to compromise that. By having trusted freelancers who could be flexible to have hours increase and decrease subject to need, we protected ourselves against the peaks and troughs which all companies face. This strategy has also helped us to survive the COVID-19 lockdown and given us the confidence and the ability to survive, even if we get another lockdown situation. 
Only three years in, when we were established and had been consistently seeing growth and profits did we establish our SL (limited company), re-brand the company and pay for a website, flyers and business cards. 
Slowly but surely we started to attract larger companies and steady retainers. Securing Specsavers Ópticas as our flagship client in 2011 was a real turning point in terms of our positioning and because we had other small clients we were able to deal with the very lengthy pitching process. Since then we've worked with some very big names. Projects for the Marbella Club, Sotogrande International School and Kempinski Hotel really put us on the map. 12 years on, we still provide PR for all the Specsavers stores in Spain, which is quite an achievement! As we've been around for a long time, and take pride in our work, we're also seeing old clients come back to us, with new projects or campaigns and this gives us further confidence that we're doing the right thing. 
However, as established entrepreneurs, we're always adapting to survive, help others and maintain the passion for what we're doing. Back in 2014 we added a new service and started to train people how to market themselves. We realised that entrepreneurs needed to reduce their overheads, as we had done, and that the best way to do this was to develop the skills to handle their own marketing. Social media, blogging, email marketing and networking can all be managed by the business owner, as long as they are given the right training and have the right mindset. To help, we hold group marketing training sessions, offer in house sessions for larger companies, online training, brainstorming and planning and regularly speak at conferences and events. Our aim is to give other entrepreneurs the confidence and the skills to promote their business. I find this a really rewarding side of our work and love seeing people have those lightbulb moments and be inspired.
While locked down for COVID we took the time to embrace video marketing and launched our A-Z of Marketing Video Series, sharing tips and tricks on many different aspects of marketing with 26 short videos. 
In some ways COVID was very positive for a nervous entrepreneur like me. I always feared some terrible scenario happening, that would stop the business being able to pay the bills and this hung over my head. But when the unimaginable happened and the pandemic started it was almost a relief. The world was in a mess, we'd lost 50% of our clients almost overnight and we were actually fine.
That gave me the confidence to start to be a bit more picky with the companies I chose to work with. It's also allowed me to enjoy the freedom of being the boss, taking time off to travel and be with the family and friends. I enjoy the quieter times and am excited by the busy periods. That's a big change! Looking back to where I started and how I feel about being a business owner now, I'm very proud of how far I've come. 
I hope that sharing our story can show fellow reluctant entrepreneurs that it is possible to build a successful business, with little investment, even in difficult times. It's not easy, but our take away has to be – If we can do it, so can you!"
Please contact us if you'd like to find out how we can train you to make this happen, or support you with your launch. Good luck – we believe in you!