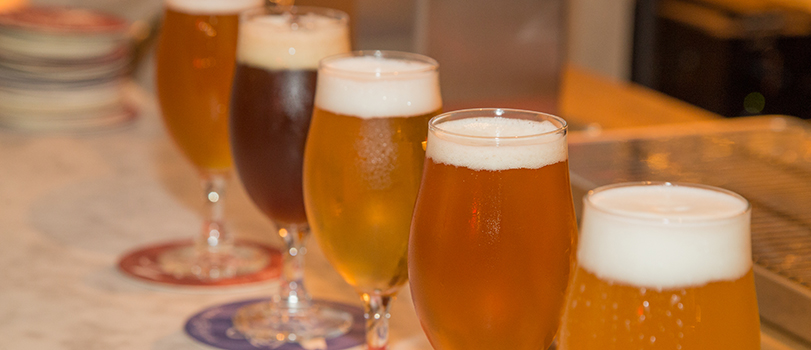 Craft Beer Tasting in Marbella
On Wednesday 23rd of August at 8pm, there is a one-hour tasting of craft beers at the Noisy Budgie Brewery Bar in central Marbella.
The brewers from Noisy Budgie will lead a tasting of four of their signature beers, explaining the flavour profiles, ingredients and ideas behind the beers. The beers will be accompanied by gourmet tapas, which compliment the flavours.
This event will be a great introduction to the craft beer scene, with light and fruity beers, as well as heavier and stronger varieties being sampled. It will also be ideal for the craft beer aficionado to try the beers from this new brewery, speak to the team and find out what's coming next.
The team hope that regular tastings such as this, will bring together fellow beer lovers to meet, chat to the team, find out about craft beer producers in the area and have a great night.
The tasting costs 20€ per head and places are limited. To reserve your place email brian@noisybudgie.net , call 952 77 78 69 or signup on Facebook: Craft Beer and Tapas Pairing Event – Marbella
The Noisy Budgie Brewery Bar is located on Avenida Ramon y Cajal 23, next to Churreria Parquesol, on the edge of Marbella Old Town and close to the Alameda Park. It is open from 2pm to 2am Tuesday to Sunday, serving the best craft beers, gourmet tapas and amazing cocktails – https://goo.gl/maps/VBPqNohsQPk
To find out more visit www.noisybudgie.net or find them on Facebook