Date for the Diary – 21st January Manilva Women's Networking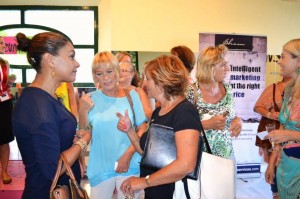 On January 21st 2015 18.30-20.00 we will be at the Wine Museum in Manilva as usual, bringing together women from the western Costa del Sol to form positive business relationships, attract new clients, share ideas and find out how we can help each other to succeed in 2015.
I urge you to make networking your New Year's resolution, it's one of the most effective, low cost ways to promote your business and it gives small businesses the inspiration and network to allow us to drive our businesses forward. I want the Manilva business community to come together and stand strong and show how many great companies there are in this sometimes overlooked corner of the Costa del Sol!
We will be brainstorming objectives for 2015 in this session and undertaking an exercise to match what we need to complete our objectives with those in the room, as well as offering opportunity for relaxed networking as always.
I look forward to building our Manilva networking group in 2015 and helping as many small businesses as possible to not feel isolated or trapped, but instead to feel excited by the possibilities for their business and equipped with the tools for success. I will also be launching a marketing training programme specially for this group in 2015 with very competitive prices which I will be announcing at the meeting on 21st, so make sure you're there to find out more.
Thank you to everyone who has attended previous events, we look forward to meeting more of you this year!
Key Details
What? – Costa Women and Shaw Marketing Services Manilva Women's Networking
When? – 21st January, 18.30-20.00
Where? – Manilva Wine Museum  (map: https://goo.gl/maps/9aik6 )
How much? – 5€ to include networking and refreshments
RSVP – Please email info@shawmarketingservices.com to reserve your place