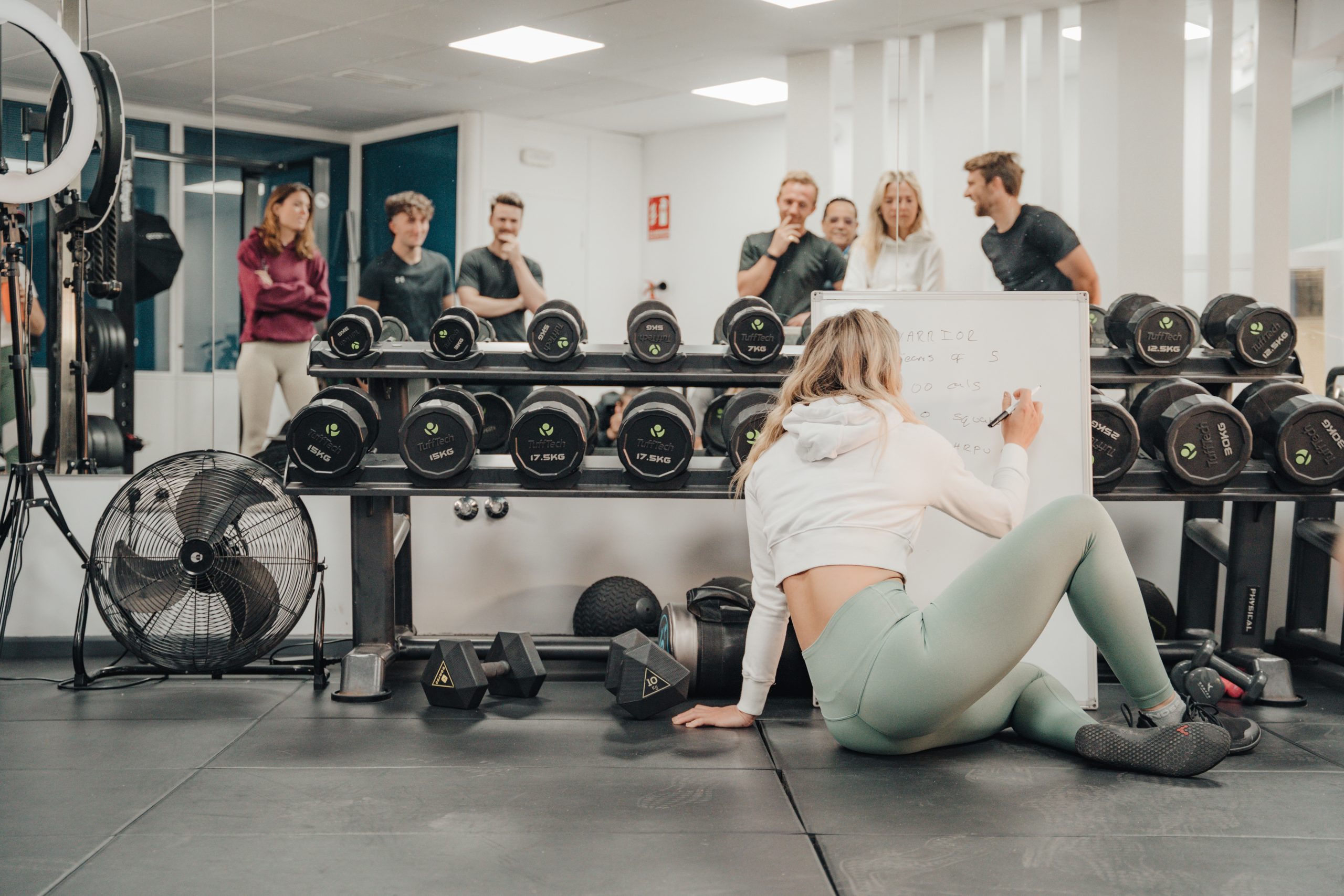 Fit and fabulous Open Day to celebrate fitness studio anniversary
On Saturday the 8th of July, Feathers Studio in Sotogrande Port is celebrating the second anniversary of their fitness studio with an Open Day. There will be three, free, 45-minute sessions of the popular Weekend Warriors class at 9am, 10am and 11am and their trainers will be on hand to answer questions. There will also be special anniversary membership offers exclusively available during the day. The Open Day runs from 9am to 2pm and the team hope that many local residents will come by and join the celebrations. 
Georgina has been training at Feathers Studio for the last three months and really enjoying the classes at the fitness studio and support from the Founder and Trainer Arabella Featherstone. She'll be there on the day to try out the Warrior Group session, which is one she hasn't tried before!
The Warrior group sessions incorporate a range of strength and conditioning exercises with a focus on mental resilience and determination. They are designed for those who want to challenge themselves both physically and mentally and are a great way to start the day. As places are limited in these classes, it's recommended to book in for your preferred time slot to avoid disappointment.
About Feathers Studio
Feathers Studio was opened on the 5th of July 2021 by Arabella Featherstone, a fitness, nutrition, health and wellbeing expert, personal trainer and coach. She is passionate about combining fitness, food and body positivity to help her clients transform into the best version of themselves. Focusing on physical and mental strength training, she inspires and motivates her clients to reach their goals and develop a love for working out and being healthy.
She's very proud to be celebrating her studio's second anniversary and to be opening the doors to the community to come and try the classes and meet the team.
"We look forward to welcoming people to Feathers Studio on Saturday 8th of July for our Anniversary Open Day. We invite you to experience the vibrant atmosphere, discover our range of group sessions, and connect with our passionate trainers and fellow fitness enthusiasts.
Throughout the day, you'll have the chance to participate in workouts, get a taste of our group sessions, and witness the energy and camaraderie that makes our studio so special. Our knowledgeable trainers will be on hand to guide you, answer your questions, and provide insights into our various fitness offerings. It's going to be a great day!"
Feathers Studio is located in Sotogrande Port in Plaza Del Agua, Local 9. The open day will take place from 9am to 2pm and spaces in the classes are limited, so to guarantee a spot in your preferred class email bella@feathersfoodfit.com or send a WhatsApp to +34 689 47 90 35.
Find out more about the studio at www.feathersfoodfit.com or on Facebook or Instagram
Online training options
If you're not in Sotogrande, or can't make it to the studio, Bella has created an excellent online programme, which Georgina has been using to supplement the time that she can come to the studio to work out and would highly recommend.
The All Star Strength online programme is a 6 week on demand course with 30 minute videos which will really get you moving and you don't need any equipment to do it.