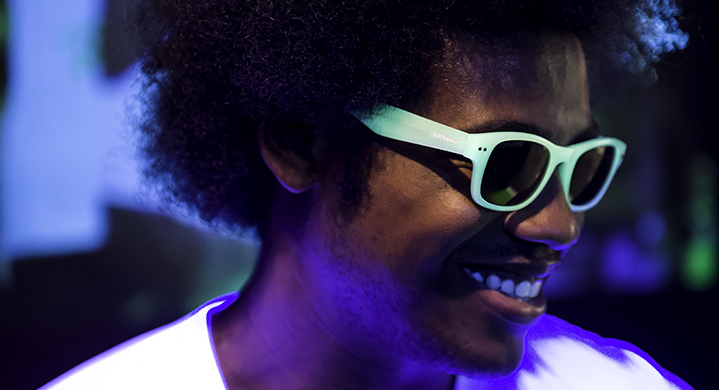 Glasses fit for the party season!
Summers on the Costa del Sol are packed full of amazing events and parties, from Marbella's Starlite and Euphoria Beach Party, to Malaga's Feria and the Festival of Colours. Looking for the latest cool accessory? You will certainly steal the show in these amazing glow in the dark glasses from Converse, perfect for any festivals, concerts or club nights this summer.
Available exclusively from Specsavers Opticas in Marbella or Fuengirola, these eye catching glasses are part of the Converse summer range which includes colourful, fashionable specs which will match perfectly with your summer outfit. The collection consists of 28 frames and 6 sunglasses, and are part of their 2 for 1 deal from 129€.
Kerry Pullen, Specsavers' director of frame range development indicates: "Converse is absolutely a legendary brand, popular amongst celebrities and synonymous with music, fashion and fun. This brilliant range is perfect to help the fashionistas accessorise for the packed calendar of events taking place on the Costa del Sol this summer. Hurry as stock is limited and they will only be available until December this year."