Meet the Team – Georgina Shaw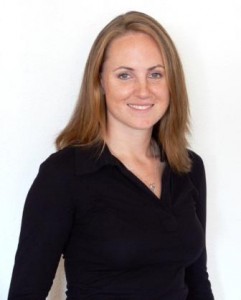 Here's an interview with Shaw Marketing Services' Director and Offline PR & Marketing Specialist Georgina Shaw.
Where are you from? I'm a London girl, born and bred, but have lived in Hull, Peru and China before coming to Marbella.
When did you start in marketing? Well my parents were high-flyers in the London advertising scene in the 80s and 90s, so you could say that it's in the blood. However, being rebellious, I tried a wide range of jobs from warm-up artist for a TV show, to care-worker, English Teacher and events organiser before finding that marketing was what I should have been doing all along!
How did you get your break? Working in the events industry was very useful training, as I started promoting the events as well as organising them. However, I actually got my break at my friend's wedding, when one of the fellow guests said he thought I'd be good at PR and asked me to come in to his company for an interview! He became my mentor and trained me on all elements of marketing, as well as sponsoring me to do my Post-Graduate Diploma in Marketing Communications.
What brings you to Spain? I have always loved to travel and really got bitten by the bug when I travelled to China after University. My next big trip was working and travelling in Peru for a year in 2003. During that trip I learnt Spanish and totally fell in love with the language. The desire to go somewhere new where I could use my Spanish, led me to apply to a recruitment consultancy on the coast and I was recruited as the Communications Director of the PR Agency Media Machine back in 2007.  
Why did you set up Shaw Marketing Services? I left Media Machine due to the recession in 2008 and decided that the Costa del Sol was lacking a professional, but affordable, marketing service for the large number of small and medium sized companies in the area. I felt that by working from home and forming a network of like-minded specialists in the fields of design, web and printing, that I could offer a full-service experience for the client without the prohibitive cost of a larger company.
I certainly chose a tough time to set up a business and it's not been easy, but we've had excellent feedback to this way of working and have many happy clients to show for it. I'm delighted to be working in marketing Costa del Sol and look forward to helping many more people to promote themselves in a cost-effective manner.
How can people get in touch? You can email me at info@shawmarketingservices.com or call me on my mobile 685 719 136. Alternatively people can visit the website to find out more www.shawmarketingservices.com, we look forward to hearing from you!