October Networking Event Manilva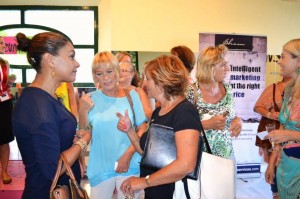 On Wednesday October 15, 2014 from 18.30 to 20.00 we will be holding our second Costa Women and Shaw Marketing Services Networking event after a brilliant response to our launch event.
This monthly networking event offers women working in the local business community a friendly and open environment to build their network, find suppliers and new contacts. Networking will be in a relaxed but structured environment, which facilitates making new business contacts using a range of different exercises and techniques.
Please note that we are changing the venue to The Wine Centre- CIVIMA, Manilva. This fantastic venue is in the village of Manilva itself, by the police and fire station and there is a public car park which is free to access just behind the police station. Our event will be held in the exhibition room which has capacity for 50 people, which we may well need judging the response!
The event costs 5€ to include the networking activities and refreshments.
To register please email info@shawmarketingservices.com or fill out the form on our website www.shawmarketingservices.com
Map to the new location: https://goo.gl/maps/9aik6
Costa Women is a social community and business-networking group for women living in Spain and winner of the Best British Social Club award 2012 in the Telegraph. It provides online and offline networking opportunities for over 3,000 members and is free to join. http://costawomen.ning.com/