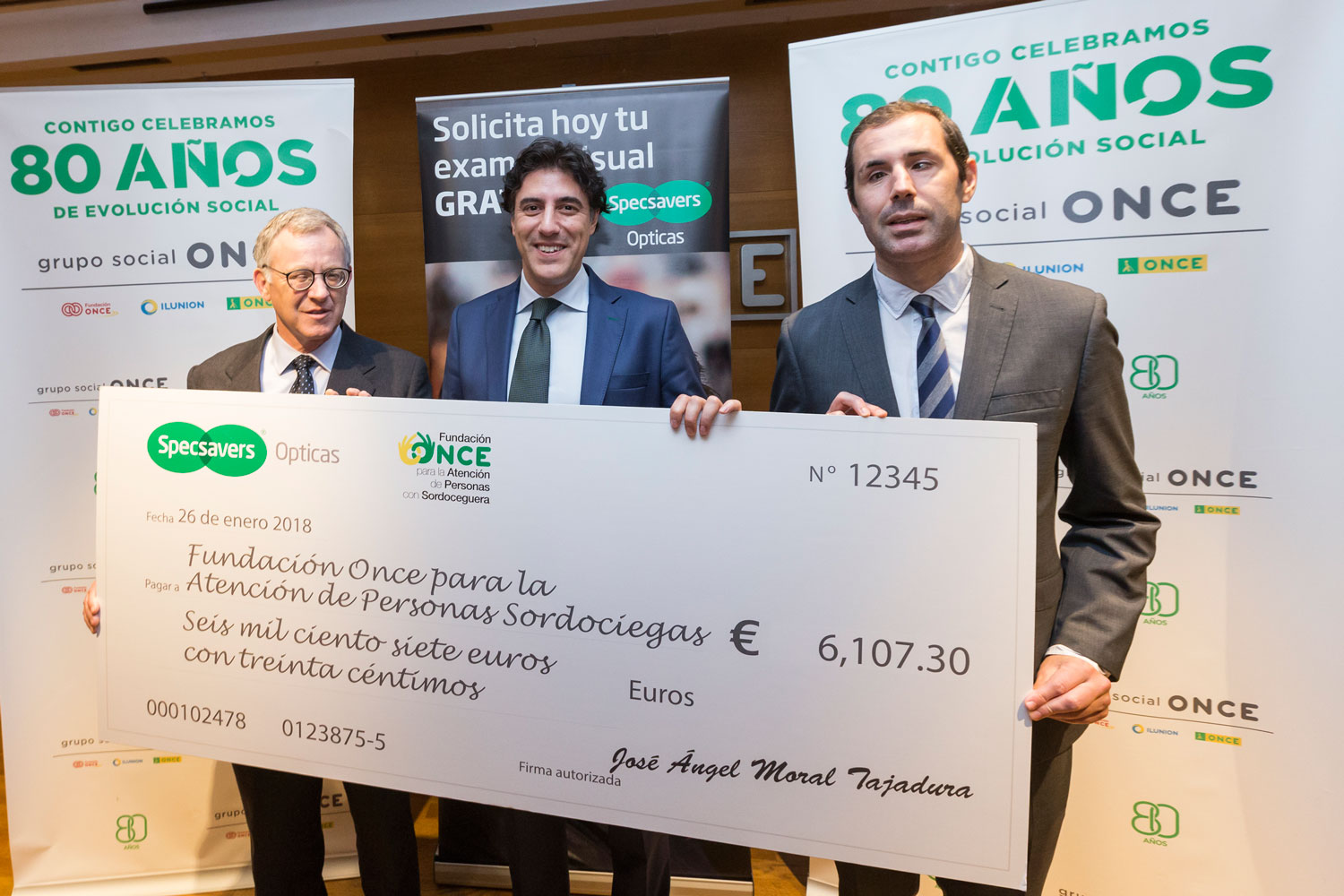 Public Relations for Specsavers Ópticas
Since 2010, Shaw Marketing Services has been providing PR support for the nine Specsavers Ópticas stores in Spain. Over this time, we have been issuing at least one press release per month to media on the Costa del Sol, Costa Blanca and Mallorca where they have their stores, as well as health, parenting and lifestyle media and influencers on a national level in Spain.
For example in 2018, we sent out 18 press releases over the year and worked with companies, associations, influencers, Town Halls and events organizers to boost the presence of this international optical brand. Thanks to this work, we achieved a coverage value of nearly 56,000€ and an ROI of 466%.
Our most successful campaigns over this year included the announcement of how much Specsavers Ópticas had raised for charity ONCE, which was put out in January 2018. Off the back of this release, there were 14 articles printed, 13 online articles, a TV interview and a mention on National TV, with a total coverage value of over 16,000€. This was the culmination of a successful year-long campaign, working with the charity, which was highly popular with the Spanish media.
The launch of Kylie's new eyewear range was another popular story in 2018, with many online outlets picking up the story and glossy magazines enjoying the celebrity connection. There were 14 printed inclusions of this story, five local online clippings and 29 national online clippings.
In October, we released a piece for World Diabetes Day, with useful advice for diabetes sufferers on how to protect their vision, which was well received, particularly in expat titles and we had 15 printed articles, 9 online articles, 1 radio interview and a coverage value of 6,582€.
In December Specsavers Ópticas in Fuengirola sponsored charity Plastic Free Seas and was included in a press conference, as well as a beach clean up attended by the mayor. The combination of a press conference with the Mayor, store staff attending the event, the charity and environmental message and the Town Hall representatives taking part in the event, made this a very strong campaign. It was picked up by some of the region's major press online in Spanish.
In 2019, we are working hard to improve the Spanish media response to the brand via engaging charities, associations and the Town Halls, and setting up collaboration agreements. These non-commercial activities with well known Spanish bodies is vital for boosting the PR success in the Spanish media, who are resistant to PR in general.
View a selection of clippings and the press releases that were sent out by Shaw Marketing Services on behalf of Specsavers Ópticas here. To find out how we can help you to maximise your presence via effective PR in English and Spanish please contact us.