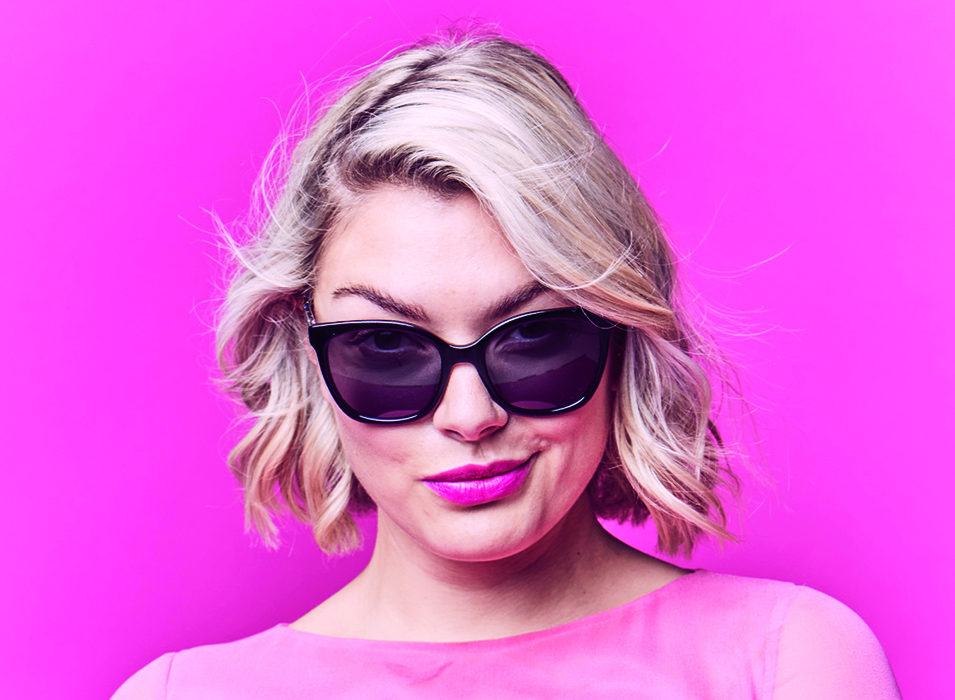 Sunglass Trends for Summer 2019
June 27th is Sunglasses Day, celebrating sunnies and sharing the message of the importance of UV Protection. The bigger the sunglasses, the more protection they give, so be stylish and safe with bold designs from Specsavers Ópticas, MARC JACOBS and KENZO this summer.

TOP GUN
Pilot-style glasses are a firm favourite in both prescription and sunglasses. This version updates the traditional style with matt black and side visor detail.
Abasi Sun RX €89

BOLD COMBO
The teal and maroon in these mottled acetate specs makes a bold colour pairing and the cat's eye shape is great for highlighting cheek bones.
Ankshi Sun RX €89

ROSE TINTED
Pink is the colour of the season for women. We love the contrast of this translucent rose acetate with the dark-grey tinted lenses.
Annipe Sun RX €89

TAKING SHAPE
This bold chevron pattern on the sides ties in perfectly with the geometric print trend this season. The exaggerated browline detail and hexagonal shape is perfect if you love statement style.
Dalila Sun RX €109

ADD A LITTLE COLOUR
These cool shades embrace the trend for colour and prints and are a great way to inject some fun into your look with confetti-like pops of colour.
MARC JACOBS SUN RX 02 €149 for 2 pairs.

MAKE A STATEMENT
Express your individuality and stand out from the crowd with hyper intense colour, bold prints and standout shapes this summer.
KENZO KZ3500S SUN RX €199
Sunglasses safety checklist
• Always use eye sun protection
• Lenses should be UV400 effective
• Make sure that your sunglasses fit. Don't put up with glasses that slide down your nose
• Polarised lenses offer protection from glare, which is especially useful when driving
• Glasses that restrict side vision are hazardous when walking in snow or driving
• Supersize your lenses so that less light will filter in through the sides
• UV protection contact lenses do not cover the whole eye, so wear sunglasses too
Find your perfect style at www.specsavers.es or visit your nearest store.