Taking a Break from Training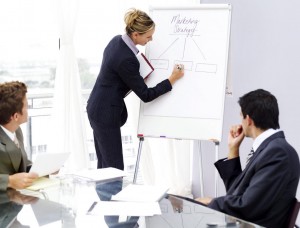 We launched our marketing training courses in Marbella back in October 2014 and have run regular courses on the topics of Introduction to Marketing, Marketing Planning, Email Marketing, Launching a Business on the Costa del Sol, a New Year Marketing Masterclass and Public Speaking Training.
These training courses have been very well received by businesses trying to learn how they can market themselves better without committing a lot of budget to the task and effectively grow their business. Participants have left the courses more motivated, with practical skills to apply to their business and loads of great ideas and resources to carry on learning.
Trainer Georgina Shaw commented, "I have really enjoyed developing these courses and training owners of small businesses to feel more confident using the tools available for marketing their companies. There has been such great feedback and enthusiasm for the information and it's been lovely to see all the delegates go out of there with a spring in their step, fired-up and ready to start marketing."
After 6 fantastic courses, we've got so busy with marketing and PR clients that we've got to take a break and concentrate on them, however you can still access training resources such as our free Introduction to Marketing Webinar, Public Speaking Infographic and loads of great marketing articles on our blog.
We are available to provide in-house marketing and business training for companies looking to develop their teams on request and we are arranging marketing, team building, leadership and customer service training retreats for businesses who want to enjoy the beautiful area of Marbella, reward their hardworking teams, as well as increase their skills and motivation for returning to the office. Please contact us for more information.