Talent Contest Reality Star Semi-final 14th December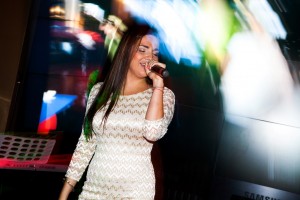 RS Productions and Recording Studio Avalon London have been searching for the best musical talent from the Costa del Sol and beyond as part of the second edition of talent contest Reality Star.
Founder and Organizer Natalie Stuart-Fox and Producers Roger and Adam Cook have held many auditions and viewed hundreds of video submissions and with their experienced panel of judges they have selected their favourite 20 contestants to perform live at their semi-finals on 14th December at the Puerto Banus Grand Cinema, with the very best reaching the finals in January. This will be a fantastic show, showcasing the best new talent in a stunning environment, and it's a great winter evening out for all the family.
Tickets can be ordered from www.reality-star.com and the first 100 are on sale for 20€ for 2.
Supported by Marbella Town Hall, leading media company RusRadio and sponsored by Sotogrande International School, Reality Star 2013/14 is finding the best talent and supporting them to succeed in this tough industry. Last year's finalists have already recorded songs, videos and performed at huge events such as RusRadio's Made in the USSR concert at the Starlite Festival, Marbella Russian Film Festival and Marbella's Art Festival. This year they are partnering with the UK's No 1 Online International music contest FameStage.com and winners will perform at the FameStage UK Finals in London to give participants even more exposure and improve their chances of success.
Famous judges from the music industry will put the performers through their paces including; Music Industry heavyweight Roger Cook, Talk Radio Europe Presenter Allan Bowley, RusRadio's Robert Wibberly, formerly from Rank Entertainment UK, and singing star Stephen Lloyd Morgan.
For more information and to order tickets visit www.reality-star.com or email info@reality-star.com
Key Event Information
Reality Star Semi-final – 14 December at the Puerto Banus Grand Cinema from 16.30-19.30. Tickets – 15€ with first 100 tickets available for 20€ for two.
Grand final of the Reality Star – January 25th 2014 Puerto Banus Grand Cinema.
Contact – www.reality-star.com or email info@reality-star.com