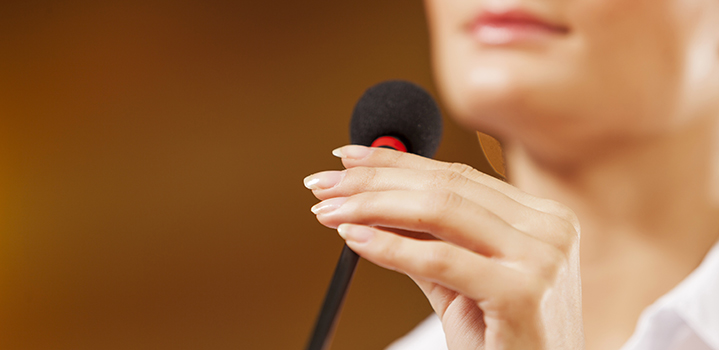 Top Tips for Public Speaking Success
Public speaking is a great way to position yourself as an expert, attract new clients and build your brand. We regularly offer training courses in public speaking for businesses in the Costa del Sol and Gibraltar and believe that by improving your public speaking confidence you can also boost your business.
Here are our 5 tips for public speaking success.
Tip 1
Understand the importance of Public Speaking – You can benefit from public speaking training in many ways, even if you don't intend to get up and give a big speech. Being a confident public speaker helps with networking, job interviews, new client pitches and performing well in meetings when it really counts to get your voice heard.
Tip 2
Don't be afraid to admit you're scared – Most people are and yet they still stand up and do a great job! 75% of people feel nervous about speaking in public, so don't think you're alone. The important thing is to work with the fear and turn it into a positive rather than a negative and put those fears into perspective. You can manage fear in loads of different ways, but being well prepared is key and some deep-breathing techniques can really help.
Tip 3
Prepare and practice! – Getting prepared and crafting a fantastic presentation takes time. Do it early so you're totally prepared and practice it several times through to make sure you're confident.
Tip 4
Think how you can engage your audience – It's more important to focus on your audience than yourself and make a presentation which will really appeal to them and deal with their problems or fears. Vary your tone and delivery, throw in some humour and give your people lots of tips to take away and apply
Tip 5
Get some help – Practice your presentation with friends or colleagues, get training at workshops like ours or join your local Toastmasters Club. Don't be beaten by your nerves, you can do it!
Come along to our next workshop by emailing training@shawmarketingservices.com or ask us to come in and train your team for perfect public speaking.