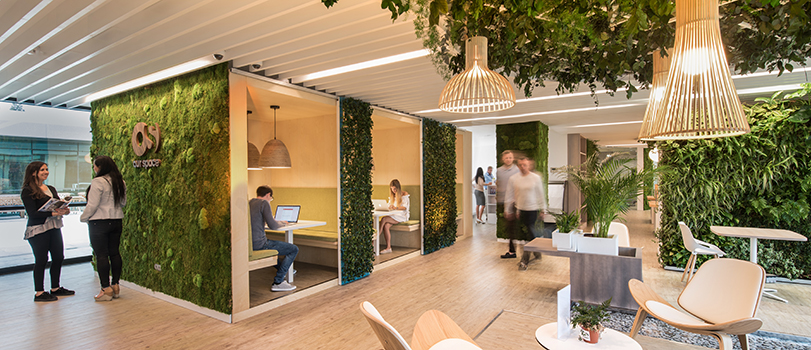 A week in the life of a hotdesker – coworking in Marbella
In February, the coworking and office centre Our Space opened on Marbella's Golden Mile to offer Costa del Sol businesses a really inspiring, productive workspace for an affordable monthly fee. They have different memberships and spaces – private offices, permanent desks and hot-desking, as well as meeting rooms, superfast internet and unbeatable business services and extras.
We were chosen to support them by communicating with the business community and press over the launch period. Everyone agreed that Marbella really needed a forward-thinking centre for innovation and a great resource for businesses, but we realised that very few people really understood the concept of hot-desking and what it could do for them. So this week, Georgina is going to be based at Our Space and sharing her experience of day-to-day hot-desking to give you a feel of  what it's all about. She will be blogging each day and sharing it on all the normal social media channels, so please check back for the latest instalment and feel free to ask any questions. Before she starts, here's a little introduction to the concept of hot-desking.
Hot-desking is the concept where you have access to an open plan workspace in a coworking centre, but not an assigned desk, so you can desk hop day-to-day or hour-to-hour, depending on what space feels right for the task you're working on.
There are different zones with sofas or small tables, and then more formal, shared desks or booths, so you can find a place that really inspires you for that particular day.
Hot-desking works well for creative people such as writers and graphic designers, and also for professionals who are mobile and just need a phone and a laptop to work, such as a real estate agent, virtual PA, consultant or coach. It's an affordable and flexible way to access excellent office space as and when you need it.
A Hot Desk membership with Our Space is €199 per month, and this offers you 24/7 access to all their exciting coworking locations, super fast and secure internet, printing and photocopying, meeting room hire, events and training, free tea and coffee and much more. Plus, there's no deposit or minimum term, so you just pay each month on a rolling contract and you can cancel at any time just giving 5 days' notice. To try hot-desking for yourself, visit the Our Space website and book your free hot-desking trial.