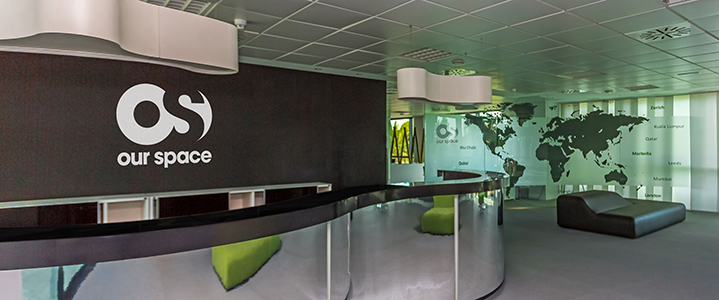 Win 6 months free office space in Marbella and a VIP trip to Miami or Dubai in 2017!
Our//Space arrives in Marbella, opening its doors on the Golden Mile this December to give Marbella based entrepreneurs access to an exciting new concept in coworking.
Businesses can choose from private offices, permanent office spaces in a shared coworking environment, or hot desks. Designed by Emmie-nominated Hollywood Production Designer, Carlos Barbosa, the space will inspire and boost productivity. Much more than just office space, this concept includes unbeatable facilities, corporate wellness and professional development opportunities for a manageable monthly fee.
To launch Our//Space Marbella, there is a competition to win 6 months free coworking space in Marbella, plus a VIP all expenses paid trip to the launch of Our//Space Miami or Dubai. To enter, visit www.ourspace-win.com before the 30th of November and enter your name, email address and phone number. Everyone who enters will receive a free one-day hot-desking pass and be invited to the many great events which will be taking place over the coming months.