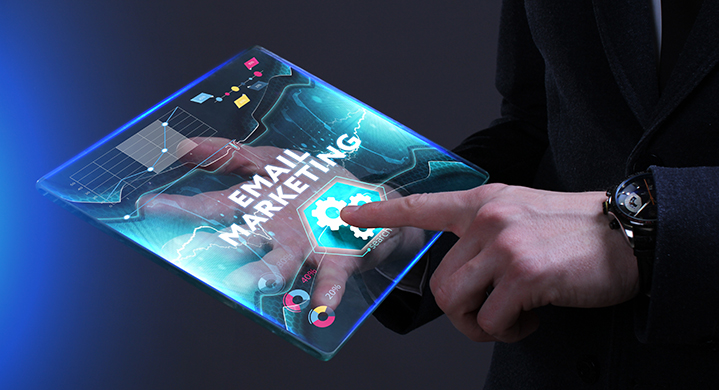 A Guide to Email Marketing
Email marketing is a great business tool. Although it took a hit following the introduction of the GDPR regulations, according to a report by Litmus in 2022, email marketing continues to deliver the best ROI of all the marketing tools. $36 for every $1 spent! The best ROI came from the retail, ecommerce and consumer goods sector, so particularly if you're in that segment, you should be using email marketing.
In general, as long as you are following the guidelines and making sure that you get the right permissions before you add people to your database it can work really well for all business types. In this article, we're explaining why you should be using it and giving you some tips and tricks for doing it right. We hope you find it useful! 
Why use Email Marketing? 
Here's five reasons why we think it's a marketing tool you should consider using –
1. Email marketing is a great way of engaging with your customers while promoting your business by providing regular updates about your business.
2. If the newsletter is written correctly then it can encourage people to take action such as visiting your website, buying your product or contacting you directly.
3. Email marketing is a way of drip-feeding information about your company and product to an audience who already have an interest in you, because they've joined up to your mailing list, met you via networking or done business with you in the past. The idea is that once you have a large database who are receptive to your message, that you should send them regular communication of a high quality so that one day it will hit their inbox when they have time to read it, were thinking of changing their supplier, or were looking for something you can provide. Basically you need to keep hitting them until they are ready to respond, ensuring that your company is at the front of their mind when the need arises.
4. You can Monitor & Test – One fantastic element of email marketing is how easy it is to monitor. There are lots of email marketing services which are perfect for small businesses such as Constant Contact, SendInBlue, GetResponse and MailChimp. These systems send out your mails securely, manage your data and they help you to comply with the latest spam regulations. They also give you fantastic statistics after each mailing e.g. how many people the email was sent to, the bounce rate, open rate, click through rate, forwards, what links people clicked on and how many clicked on each link. This is a great way to see exactly what people respond to and what they don't and improve responses.
5. It's very cost effective – There are free and low-cost systems where you can design and send your emails yourself. Even using a marketing company to do it for you the ROI is excellent, because it's such a direct form of marketing and encourages people to take action, book or buy and so it gives you a lot of bang for your buck.
If this sounds like a good tool for you, follow our 10 tips for successful email marketing campaigns to ensure you get the best results from your email marketing.
10 Tips for Successful email marketing campaigns
1. Define your objectives – All marketing should have clear objectives and should be part of a clear marketing strategy, so think what you want to achieve from your communication.
2. Plan and be consistent – Even if you're only sending emails once a month the time flies and you can easily miss it when you get busy, so get organised, make a plan with set topics and a set time to send each month. If you have time, get a few written in advance so you have it in the bank and remember to think about whether you need supporting blog posts or information to link to.
3. Build a great database – Data is king and without a good database your email marketing will always flop. Get out there and network, collect cards and log into a spreadsheet, along with all past and present customers and contacts. Also think about how you can capture more emails, incorporate data capture into your website, think about offering white papers or guides or running competitions to build your database. But always keep in mind the GDPR guidelines to make sure you are collecting data in the right way and keeping it secure.
4. Create a killer headline – Your headline needs to be clear and tell readers why to open it, it should be short and sweet and avoid spam trigger words.
5. Build trust between you and your readers – Do this by presenting your brand correctly, having the email come from a person with a company email and creating a professional email design
6. Personalise content – Try to personalise your emails to connect better with your audience, think about using a person's name, segment your data and then only send relevant emails to certain groups and think about recognising something personal to them such as birthdays or anniversaries.
7. Have a strong call to action – Think about what you want people to do and make it as easy as possible for people to do it. Use easy to click buttons leading to short forms or buy now buttons and aim for a single, clear conversion goal.
8. Let people unsubscribe – It is OK for people to unsubscribe, it's better to have a smaller list with engaged people, than a big list that you're annoying, so give an easy way to do it
9. Remove barriers to action – The aim is to make it as easy for people as possible to let people act on your email, so make sure links work and go directly to the relevant page on your website, make buying or enquiring easy and forms short and simple.
10. Analyse, test and improve – Your email marketing should keep evolving, always review analytics and see what is most popular and then edit your plan to take into consideration this information. Use email to test new offers, words and designs and see what works best, we can all improve!
If we can help you improve or launch your Costa del Sol email marketing campaign please send us an email info@shawmarketingservices.com or give us a call 952 903 154.
Alternatively, why not sign up to receive our regular email newsletter by filling out the form in the top right corner of this page? We share lots of useful marketing information and advice, and keep you up to date with events for businesses on the Costa del Sol.