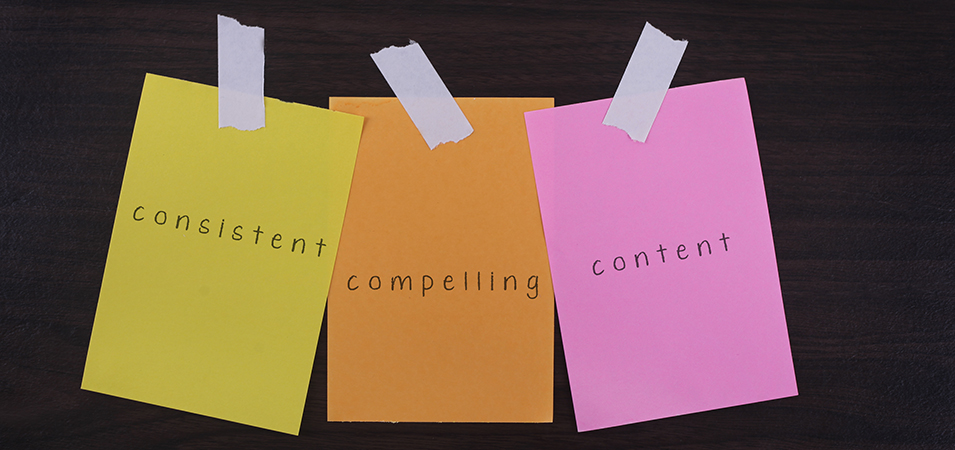 10 tips to write copy that sells
Today we're offering advice on copywriting, a key skill you need to market your business well, on and offline. Good copy generates interest, encourages people to get in touch and ultimately helps you sell. However, there's a lot of bad copy out there, so it's important to get it right so you don't let your business down. We write articles, press releases, websites, blogs, advertising copy, social media posts and more for our clients, and so we've put together our top tips on how to get it right!
Here are our 10 tips for compelling copy –
1. Grab your readers' interest
Your website is very often the first thing people see and what your business is judged on. When visitors land on your page, you want it to be accessible, easy to use and look good. They might find out about you through an ad in a paper, or a flyer at an event. Whatever the material the aim is to grab their attention and make them want to learn more. You do this with short, interesting, creative copy which pulls people in and makes them click to learn more, get in touch with you, or ideally buy!
2. Think about copy as part of your marketing strategy
Promotional copy must serve a purpose. Before you write, be clear about your objectives for this communication and make sure they are in line with your marketing strategy as a whole.
3. Know who your ideal customer is and speak like them
In order to effectively sell, you need to know who you're selling to. You need to analyse your current customers and research into target markets that you haven't managed to reach as yet. Create an ideal client profile and really dig deep into who they are. The aim is to get into their heads to understand who they are, how they think and what motivates them.
Once you know who you want to speak to and what motivates them, then you need to adapt your tone of voice to one that they will respond to. Decide if you should be more formal, or take a chatty, friendly tone. Think about the kind of language that your target audience uses and make sure key phrases are incorporated into your text too. If you sound like them, then they will identify with you and want to buy from you. Now, we're not talking about blindly copying a tone of voice which is at odds with your company personality, but if you can align your tone and your messaging with what your ideal customer wants and cares about, then you have a better chance of a sale.
4. Feel empathy for your client and convey that in your text
Put yourself in your customers' shoes and understand what they need and want. Try to identify problems that they may have which your product or service can solve. Show in your copy that you understand what they feel and what they need and show how you can fix their problems. This will bring your potential customer a lot closer to purchasing. This empathy should go throughout your communications with the clients, from emails to how you deal with complaints. If you can put yourself in their shoes then you will be a lot better placed to be able to help them and develop and strong and positive relationship.
5. Remember it's not all about you
Good copy is benefit driven and talks less about your product and service and more about what it can do for your potential customers. Your text should answer the questions –
Why should your customer buy from you?
What will they gain from that purchase?
Make sure your potential clients are clear on what benefits they can get from buying from you.
6. Keep an eye on your competitors
If you don't know what you're competing against, you can't make sure you're standing out. So rather than sticking your head in the sand, do some proper competitor research. You want to know –
how your products/services compare
what are the differences in price
what do their clients think of them
how are they marketing themselves
Try to identify a hole in their offering where you can benefit, rather than competing purely on price. Don't be afraid to mention competitors in your copy, and show why people should buy from you and not them. Your consumers know your competitors, so make sure they know where you shine as well. Decide on whether you want your messaging to be similar in style and tone to your competitors', or you want to take a very different approach to stand out from the crowd.
7. Think about SEO
If you are writing for the web, then you want your pages to rank in the search engines, so you need to think about keywords. Don't stuff your text with keywords, you want it to sound natural and read well, but make sure that you have the correct keyword density and think about what your customers are searching for when you are creating content.
8. Plan and structure your text
If copy is going to fulfil your business objectives, it needs to be well structured and easy to read. It needs to contain all the key information, written clearly and structured in such a way that it leads them to either get in touch with you, or buy. Starting with a plan is a good way to ensure that everything is expressed correctly. Just make sure that if you're writing for print, you tailor it to the size of your printed material and remember it should always be guided by your objectives. Content writing for online use should also be structured and benefits from planning your introduction, body and conclusion in advance, as well as your call to action.
9. Add links
Links are important to add breadth and depth to your online content, so readers can go and find out more. They also allow you to link articles on your site that complement each other, increasing the time a reader spends on your site. Links are also important for SEO, so make sure your article contains at least 2 or 3.
10. Make sure your copy has a strong call to action
Last but not least, think about your call to action, which means what do you want your reader to do once they have read your text. Online you might want them to fill out a form, download a brochure or buy something directly. In printed materials you might want someone to visit your website, or go into your store. Whatever it is, make it clear and ensure that it's easy to do and is suitable to your medium.
We hope these tips will help you to improve your copywriting and get it to work for you. If you are lacking in time, or motivation, our professional copywriters can do it for you! We can also support you with all aspects of your online marketing